I follow a lot of blogs, and naturally I can't list them all, but these are my absolute favourites. If there's any you don't read already, please do check them out – they're all amazing and I promise you won't regret it!
Jen's blog is the perfect mix of beauty, wearable fashion, lifestyle, food, and all things London. My kinda site!
All That Slap is written by one of the funniest girls I've ever met, Grace. Completely on the ball with new releases and never a word of bullshit, it's well worth a read.
Lily's updates are infrequent but always worth the wait. An incredibly talented girl with a taste for indie cosmetics, you'll find some gems you'd never have discovered otherwise.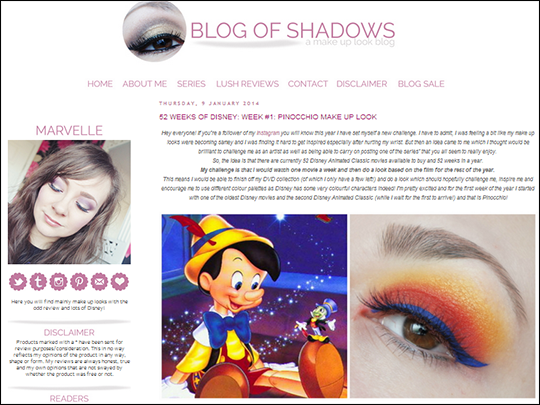 Blog of Shadows is packed full of beautiful eyeshadow looks and a whole lotta Disney from the adorable Marvelle.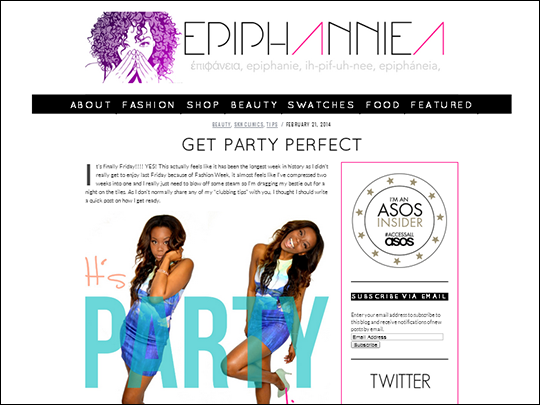 Annie is beyond stunning but she's not just a pretty face. One of the most professional looking sites I read but still tons of fun!
I can count the number of fashion blogs I follow on one hand, and Sarah's will always be my favourite. It's all about PRETTY DRESSES. Get in!
I eagerly await updates to Emily's beautifully illustrated blog. She describes her posts as 'piping hot and full of vitriol' – spot on. I've been known to cry with laughter reading these.
Not only is Sheenie my bestest best friend evar, but she's a damn good writer, too. The occasional appearance of blogging partner Helen is always worth keeping an eye out for as well.
Ridiculously talented and shockingly underrated, Klaire is probably the most artistically gifted person I know. Whether it's makeup, traditional art or artisan crafts, she can do it and she can do it damn well. And boy, can she sing!
The original and the best. Lipglossiping was the first blog I ever followed, and author Charlotte was the first blogger I ever met. Professional but frank and always a giggle to read, there's nothing not to love.
Lucy is another very, very talented lady. Or should that be talon-ted? For incredible nail art, look no further. You seriously need to be following this girl!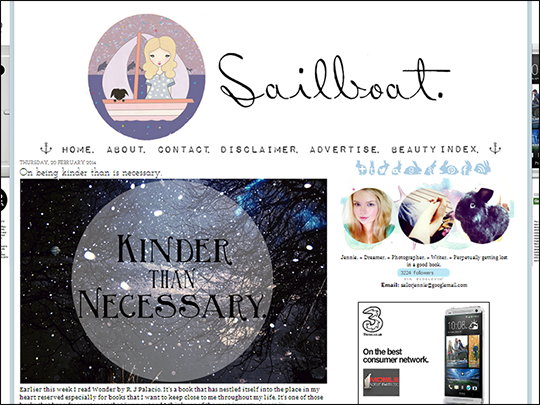 In a blogosphere that is often full of bitchiness and jealousy, sweet-natured Jennie's blog is a breath of thought-provoking fresh air. Good luck finding anyone cuter or kinder.
My fellow ginger ombre twin, Kat is a lovely girl and a great blogger. Whether it's reviews on skin, hair or makeup or any of the latest beauty news, Kat's got you covered.