Homegrown British brand Meat Lust started in a traditional butchery. The founders poured their combined 40 years of carnivorous experience into a collection of dipping sauces and marinades, or, as they call it: "Thug flavours that punch hard and don't apologise". What a tagline, huh? I'm also a big fan of the retro street food style packaging.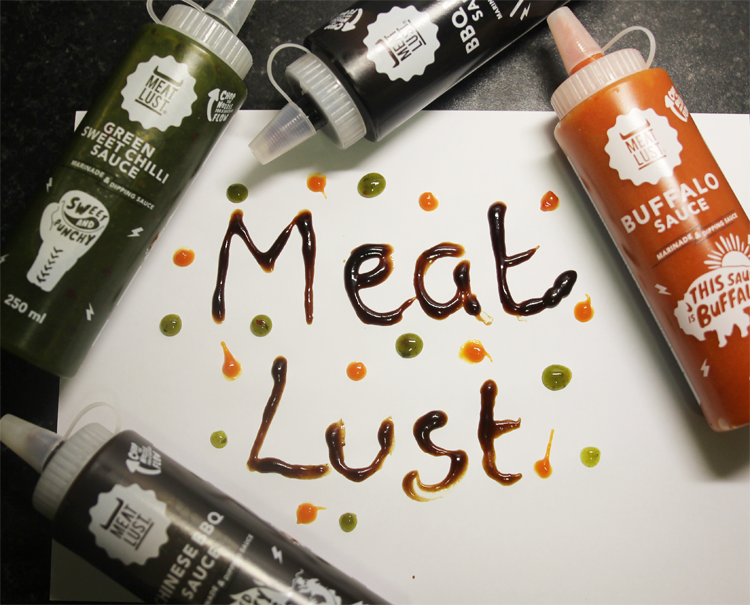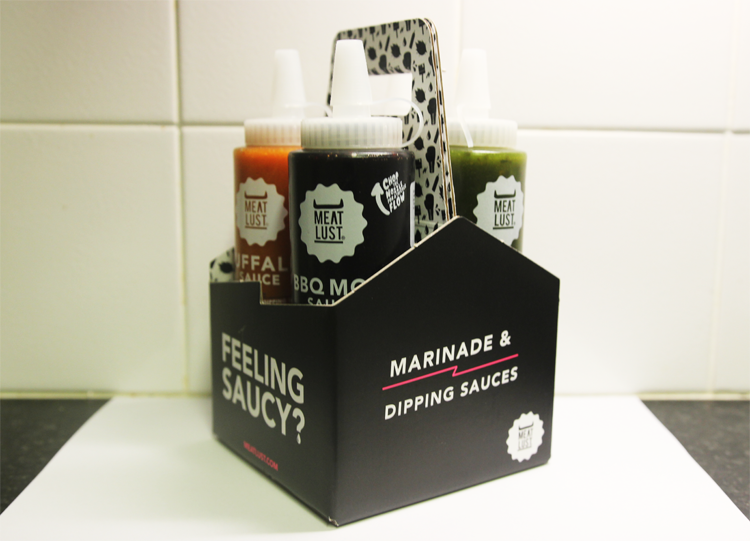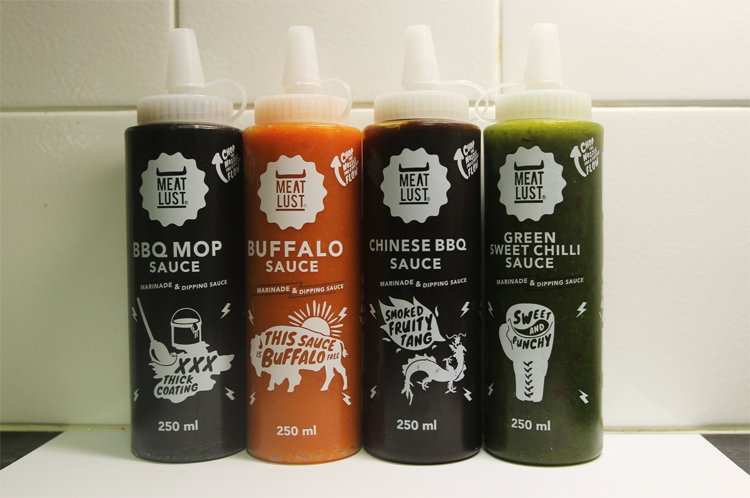 They're not far wrong, though. I've been putting the four current flavours through their paces with some quick and simple dinners designed to let the sauce flavours take centre stage. Take a look…
Green Sweet Chilli crab-and-corn cakes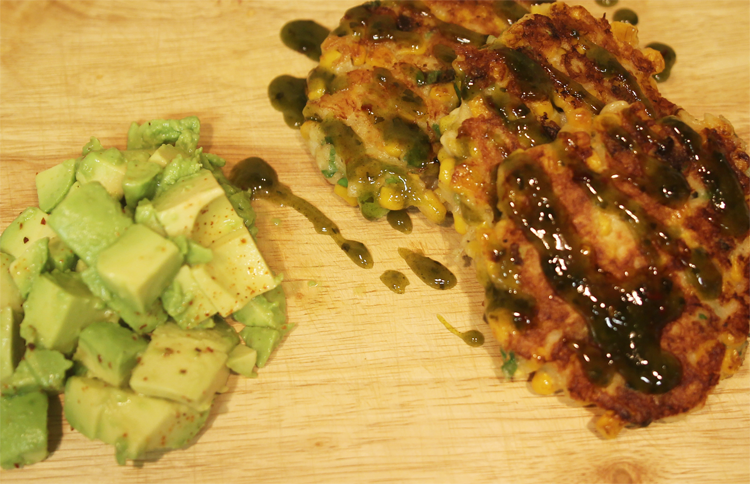 These crab and sweetcorn fritters are one of my favourite quick weeknight dinners that use almost entirely storecupboard ingredients. A tin of lump crab meat, a tin of sweetcorn (Green Giant, natch), a beaten egg and a couple of spoons of flour to bind, dollop heaped tablespoons into a hot pan and fry for a few minutes either side. I'll throw in sliced spring onions or anything similar into the mixture if I have them lying around, but they were SO ramped up by the addition of Meat Lust Green Sweet Chilli sauce. Sweet, sticky, spicy, perfect. More of a sharp/tart flavour than what you often get with generic red sweet chilli sauces, and I much prefer that. I did squeeze a bit into the mix, but not too much as I didn't want to make it too loose. Instead, I gave a generous squiggle on top of the finished fritters and served with lime-and-chilli dressed avocado. SO good.
Chinese BBQ pork tenderloin stir fry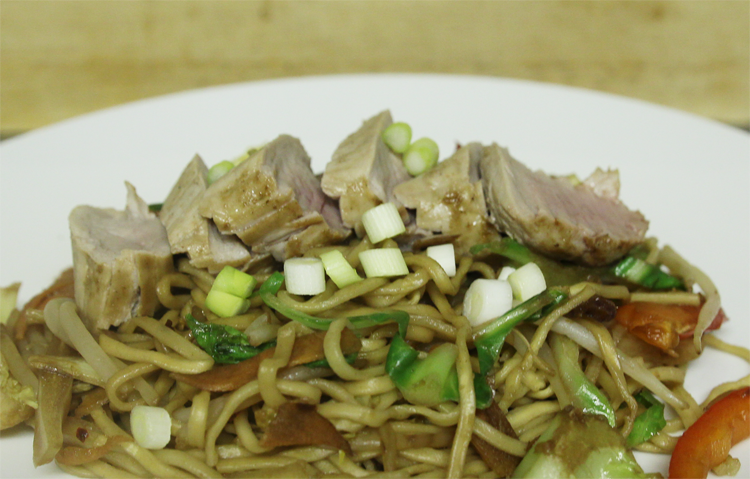 For this one, I just slathered a pork tenderloin fillet in the Meat Lust Chinese BBQ sauce and left to marinate for a couple of hours before roasting to medium-rare in the oven. Side note: yes, medium-rare pork is perfectly safe and SO much tastier than when it's overcooked and dry. You're welcome. Anyway, the pork fillet was just sliced into rounds and served on top of stir fried veg and egg noodles, both of which had been treated to a splash of soy sauce and more of that fruity, tangy Chinese BBQ sauce. Deeelish.
Classic Buffalo wings
You should know by now that I take my buffalo wings very seriously (I'm obsessed enough with StickyWings that this should be obvious), so the Meat Lust Buffalo sauce had a lot to live up to. I'm a bit of a purist with my wings and when I make them, I stick to the tried-and-tested combo of a 1:1 ratio of Frank's Red Hot sauce to butter. Turns out, the Meat Lust version is SO GOOD but I can't lie and say it tastes the same as the ol' Franks+butter combo. Meat Lust Buffalo has more of a tang, a vinegary hit followed by a lingering heat that's not too hardcore, and it's actually really, really frigging good. Just different. I will use this a LOT. Served, naturally, with snappy celery sticks and a big old portion of ranch dressing (because blue cheese is disgusting, thanks).
BBQ Mop burgers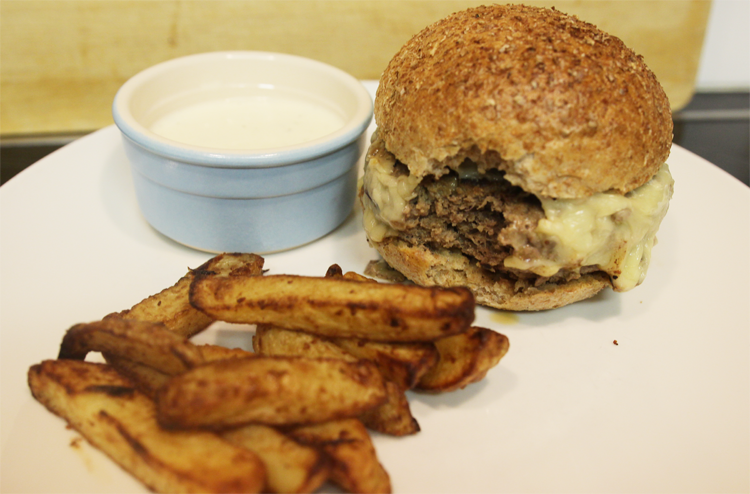 Last up, the Meat Lust BBP Mop sauce – I love this name, which comes from traditional BBQ pits in the deep south USA; pits so big that they actually use mops to baste the meat as it barbecues. New holiday inspiration, much?! I worked a generous squirt of this into a basic homemade burger mixture – beef mince, grated onion, crushed garlic, an egg to bind – topped with oozy, melting extra-mature cheddar and another squirt of that warm, smoky, hickory-esque BBQ Mop. Homemade chips, the rest of that ranch dressing, good to go. Sure, there's a distinct lack of green on my plate but sod it, you only live once. And you really need some of these Meat Lust sauces in that life which you only get one of. Feel me?
Meat Lust sauces cost a bargain £2.50 each (250ml) and are currently available in Sainsburys and Tesco. They're coming soon to Asda and the Co-op, so hang tight if these are your locals, you'll get your oven mitts on them soon. They'll be worth the wait, too.