Ok, I'm not going to patronise you. If I can organise a 2000 mile road trip single-handedly, then you certainly can. It's not hard. But there are definitely some really important things to take into account beyond what to pack and all that jazz. It basically all boils down to do your god damn homework, but let's delve into a little more detail.
1. Where are we going?

It's all well and good saying you're going to do a road trip round California (or whatever state or combination thereof – we also sneaked into Nevada and Arizona on our trip), but most states in the US are bloody enormous, so you need to have at least a vague idea of where you're going. Are you aiming for the sunny beaches of SoCal, the NorCal wine region, the central California desert, all of it? Obviously how much you can feasibly cover depends on the amount of time and money you can afford to go for, so Google Maps will be your best friend in the early stages of planning.
We knew that we would be flying into and out of Los Angeles, and we knew that we wanted to visit San Diego, Death Valley, Yosemite, San Francisco and Las Vegas. By looking at possible routes between all these places on Google Maps, I found so many more places to go en-route which ended up being some of the absolute highlights of our trip. Joshua Tree National Park for example, I didn't even know that existed until I found it on the map while trying to work out how many days it might take to get between San Diego and Vegas.
Also, once you have a vague idea of your route, please research the roads in those areas at the time of year you're visiting. We originally wanted to drive up between Death Valley and Yosemite to enter Yosemite from the east of Highway 120, but fortunately found out well in advance that this portion of the road is closed for much of the year due to snow. Much better to know this stuff and plan around it than get stuck and having to take a 10-hour detour.
I tried to plan for no more than about 6 hours of driving most days, although some days were considerably longer. In the end, thanks to some intensive Googling, our route looked something like this… Los Angeles > Long Beach > San Diego > Cleveland National Forest > Anza-Borrego Desert State Park > Indio > Joshua Tree National Park > Mojave National Preserve > Las Vegas > The Grand Canyon > Las Vegas (again) > Death Valley > Bakersfield > Yosemite National Park > Sacramento > San Francisco > Carmel by the Sea > Los Angeles. Epic, huh?
2. How do we avoid getting lost?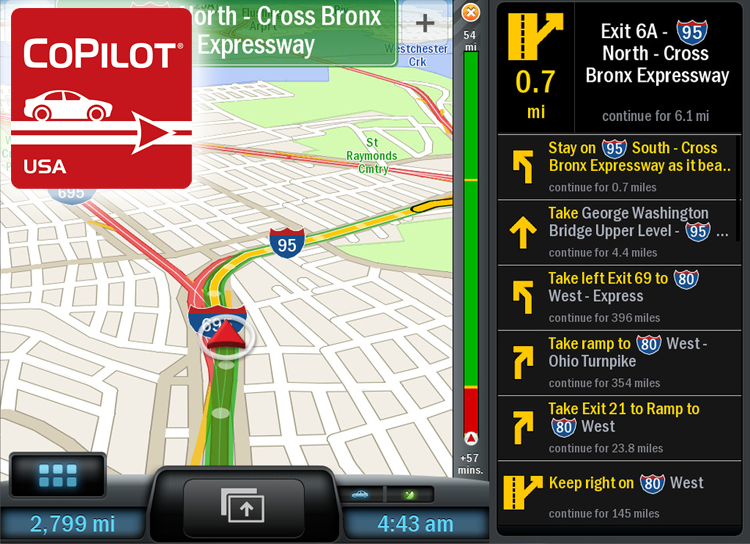 Two words: CoPilot USA. This nifty little mobile app might cost a fair bit more than the £0.79 you probably already begrudge paying for something on the App Store, but trust me. Without this, we would have been screwed because I can't read a paper map to save my life. You're looking at about £30 or so for the app and a download of the USA map – of which you can save portions for offline use so it even works perfectly in airplane mode. How 'bout that? It's considerably cheaper and a lot more flexible than hiring a sat nav from your car rental company. We didn't get lost once.
Before going to bed each night, I'd tap in all of our destinations for the following day and save them so I wouldn't need to faff around at the last minute. But the feature that was possibly most useful was being able to find points of interest en route. With a few taps, you can add a stop at the closest gas station on your route, for example, which was an absolute godsend that time we had about 10 miles of gas left in the middle of the empty, scorching desert and genuinely thought we might conk out and die there, Inbetweeners 2 style. You can get CoPilot USA on the App Store, Google Play store and Windows phone store and I promise you it will be one of the best road trip decisions you make.
3. So what kind of car should we hire?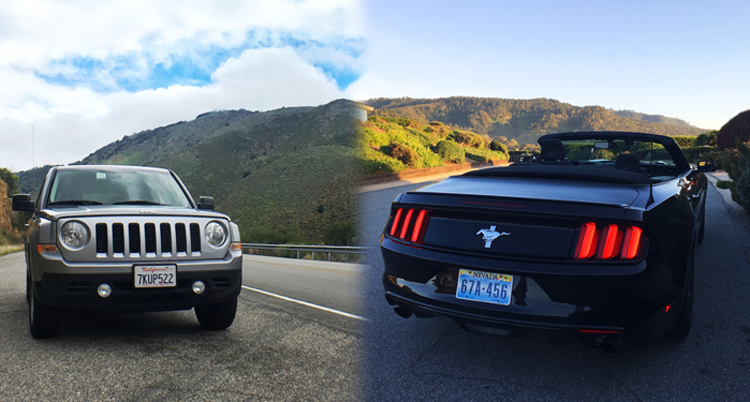 The obvious popular choice is a Mustang convertible. Which, admittedly, we did rent for our last stretch down the Pacific Coast Highway – but we were also sensible and got a Jeep Patriot for much of the trip. While the Mustang was pretty fricking sexy and it was joyful to fly down the west coast with the roof down and the tunes up, I am so glad we didn't have it for the whole two weeks. The Jeep – who we affectionately named Nigel – was so comfortable, roomy and much more suited to long drives through the dusty desert and mountainous forests. The Mustang – Rufus, if you must know – couldn't fit all our luggage in the boot so we did have cases precariously lodged in the back seats, but it was so worth doing for the last few days purely for the experience.
We rented both cars with Avis, who for the most part were brilliant and stress free. A free shuttle picks you up from the airport and drops you at the Avis lot to pick up your car – same on the way back. We opted to leave Nigel in San Francisco the day we arrived. Since San Francisco is one of the only places in California with a decent public transport system – not to mention mental traffic and those scary uphill roads – we knew we wouldn't be driving for the three days that we were there. Instead, we had a car-free few days and picked Rufus up as we left the city. If you're going to be in one town or city for a couple of days, definitely consider giving back your car and saving the money.
My only criticism of Avis is that they just hand you the keys and off you go. In both cases when we picked up each car, we spent a while faffing trying to figure out the damn thing since they don't give you any instruction. It took us the best part of an hour to figure out how to raise the rear windows on the Mustang!
4.
Petrol

No, it's called gas here
Who knew you had to pre-pay for gas in the US before you fill up? We didn't. It was confusing the first time we filled up (which, incidentally, was that time we ran right down to empty in the desert). How were we supposed to know how much to pay for and put in? The gas station attendant suggested we start with $40 and come back in to top up if we needed more, so that's what we did – turns out at this particular station's prices it cost $34 to fill up (can we take a raised-hands-emoji moment to appreciate how cheap it is compared to the UK?). So we drove off without our $6 change, which we didn't realise we could have gotten back. It seems a bit backward, why not just fill up then go pay the exact amount, rather than having to go in once to pay, then again to either add more or collect your change? Still, that's how it works.
Once you've filled up once, you can get a good sense of how many gallons your car's tank will take which will help you be more accurate with how much you should pay each time after that. Whenever we pulled up at a gas station, Sheenie would say 'alright Carol Vorderman, how much?' and I would multiply the station's price per gallon by the proportion left in the tank. I was rarely more than a dollar or two out – sassy emoji – so we definitely got the hang of it in the end.
Speaking of filling up, I'd suggest to start keeping your eyes peeled for a gas station (or ask CoPilot to find the nearest one on your route!) as soon as you hit half a tank. We learned the hard way that gas stations can be very few and far between out in the wilderness, you might go 75 miles or more without seeing one. So start looking early! As for prices, they vary wildly. In the majority of California, prices (when we went, at least) ran between about $2.80-$3.50 per gallon. Nevada was cheaper at around $2.40, and there were a few places with captive audiences (within Death Valley, Yosemite, and along the PCH) that rocketed up to about $5.99 pg. Try to avoid filling up inside national parks if you can – but it's obviously better to give yourself half a tank of 6-dollar gas just to get to the next, more reasonably priced station than it is to let your tank run empty!
5. Where are we going to sleep?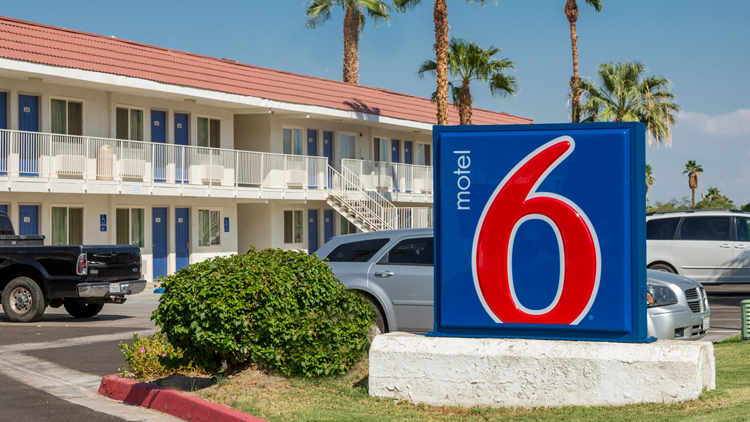 We mostly used a combination of cheap motels and Airbnb for our trip, with one night splashing out on a cute lodge in the middle of Yosemite Valley. You wouldn't believe how cheap some motels run, but we didn't stay anywhere that wasn't perfectly clean and spacious. I think the cheapest one was $34 for the night including tax? That's insane.
Don't turn your nose up at motels. Just don't. They're brilliant. I'm sure there are plenty of complete flea pits out there, but we were fortunate. Try and look for Motel6 – they're everywhere, so reasonably priced and for the most part offer free parking and free WiFi. And use booking.com via Quidco, too, to get a nice chunk of cashback on your return.
Basically, the lesson is, you don't need to spend a fortune on fancy hotels. You really only need somewhere to rest your head for the night – we rarely spent more than about 7 or 8 hours in any of our accommodations and the vast majority of that was sleeping!
6. What time of year should we go?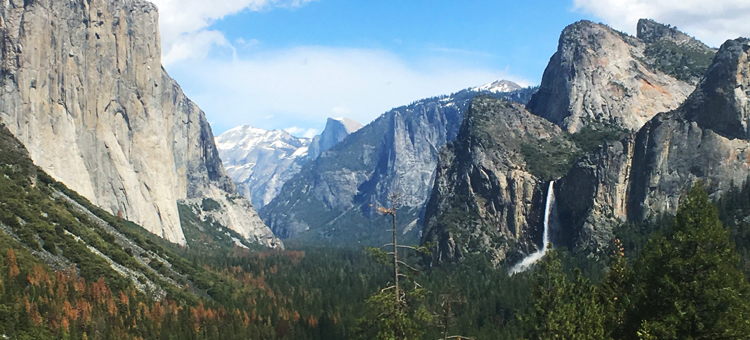 Naturally, the best time of year to go will largely depend on where you're going and what you want to do. As it turns out, April was the perfect time for our itinerary. Temperatures along the west coast were in the comfortable mid-twenties. Death Valley wasn't too hot in the early-thirties (it gets ridiculous in high summer). The waterfalls and lakes were in full flow in Yosemite, and some parts at high elevation still had actual snow on the ground (!!) and capping the mountains. Yosemite's waterfalls and lakes dry up in the summer, so Spring is the ideal time to visit. We got lucky in San Francisco too which was unseasonably hot and sunny – not one foggy day!
Despite a couple of rainy days at the very beginning of our trip, the weather was absolutely perfect. If your destinations are anything similar to ours, April or May is the ideal time to go.
7. And how much is all this going to cost?!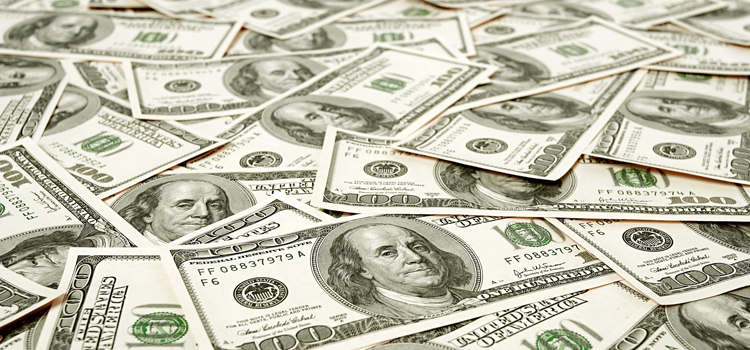 Ahh, the million dollar question. This is without a doubt the most expensive holiday I've been on, but serious, SERIOUS value for money. I won't bang on for ages with a detailed breakdown, since all you probably want to know is a rough figure to aim for.
All in – return flights, car hire, accommodation, gas, food, excursions (we did tours of the Grand Canyon and Alcatraz) – we paid somewhere in the region of £2000 each. That's not including spending money for souvenirs and obligatory Sephora visits. This will of course vary depending on what car you hire, what accommodation you choose, which airline you fly with and so on and so forth. But there's at least a rough idea of the kind of money you'll need to get together. If you're interested in taking a similar trip, hit me up and I'll gladly help you out with a breakdown of what we budgeted for each part.
I will conclude with this – if you've always wanted to do a road trip but uhhm-ed and ahh-ed and put it off, just DO IT. It will be the best thing you've ever done, I promise.