Sometimes I wonder if voicing a concern is tempting fate, or if shit just happens regardless. Remember last month, when I said that things were just going too well so something was bound to fuck up soon? Well, March has had a couple of little hiccups that have brought me back down to earth with a nice bump, but all in all I can't really complain! Here's what's been happening.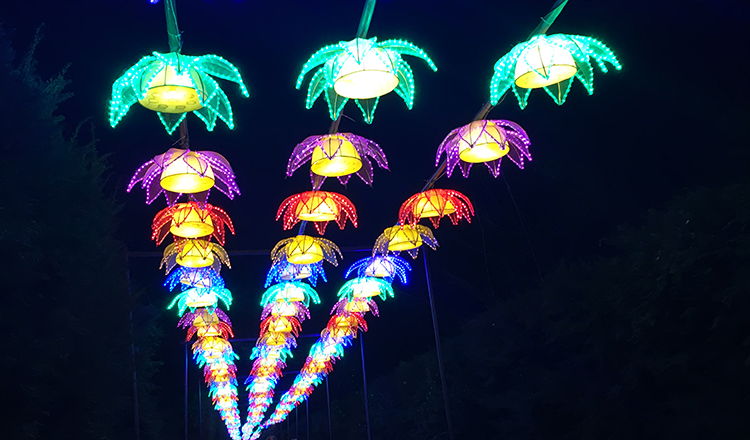 Magical Lantern Festival
At the beginning of March, the wife and I trekked all the way to bloody Chiswick of all places to meet up with my lovely pal Cheryl (who I hadn't seen in years) to see the Magical Lantern Festival at Chiswick House & Gardens. In celebration of Chinese New Year, the grounds of Chiswick House were lit up with over 50 illuminated lantern installations along a 75 minute walking trail, culminating in a completely ridiculous 66 metre long dragon. It was certainly a sight, and made a nice change for something a bit different to do on a Friday night. I even made a little video if you fancy seeing some of it. Sadly it's now over – although it was such a success I'm sure it will be back next year.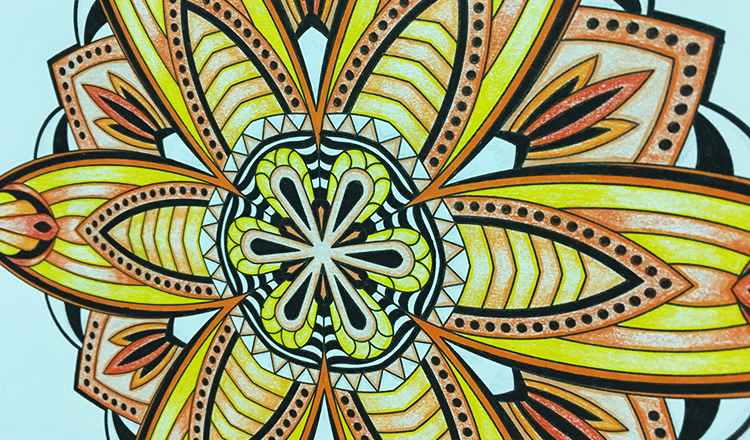 Grown-up Colouring
My sister bought me a couple of colouring books and some pens for my birthday last year, but it hasn't really been until this year that I've got properly into it. Don't even slightly care how lame it is, I find it so relaxing to just sit at the kitchen table with a cup of tea and some tunes worrying about nothing but staying within the lines. I must have spent at least half of my evenings this month doing exactly that. Hashtag get a life…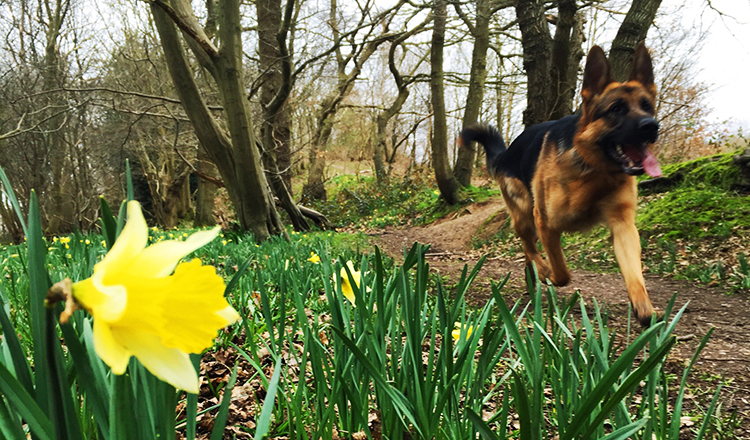 Spring has SPRUNG!
…She says, a couple of days after a ridiculous storm. But it has: the daffodils are out in full force, the clocks have gone forward, I've stopped wearing an enormous woolly scarf every day, and a few times I've even – wait for it – nipped out for lunch at work without putting my coat on (!!!). I've been taking full advantage by enjoying lots of riverside or woodland walks with the dogs, where they can run around off lead like mad things and they make me very, very happy.
Do Not Refreeze turns 7
Seven years? Seriously?! This blog's first ever post was published on the 30th of March, 2009. Turns out, looking back through last year's posts, I completely missed the 6th anniversary but there were mentions of the 5th and 4th. I can't believe I've kept this nonsense up for seven years. Will I make it to 10? No idea. God knows I don't take blogging even slightly seriously any more. It's funny, I'm getting so wound up by the same-old-same-old posts everyone's writing right now about how they've lost their love for blogging, the industry has changed, blah blah blah (yeah, you and the rest of the world, love). So much so that I considered writing a post about how much I hate those posts, but nah, too meta. Goodness knows where blogging's headed, I'm not even sure that I care any more, but as long as I'm still posting at least semi-regularly, I'll be around to find out.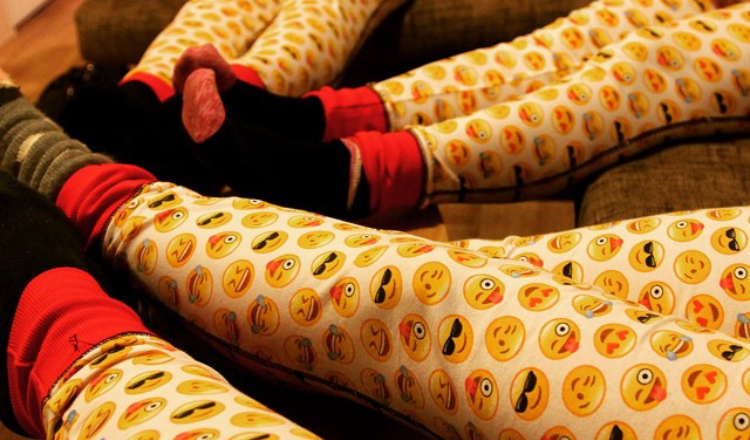 Wife Swap
As much disdain as I admittedly have for blogging now, I will be eternally grateful to it for giving me Sheenie, Grace and Kat. The four of us don't get together nearly as often as I'd like, but when we do it's always a laugh. Last night we completely overindulged at Jackson and Rye in celebration of Kat's birthday, but the above photo is from a long weekend we spent in Whitstable last year. Dying to go away with these girls again. Much love.
But first… California! It's just 6 days now until Sheenie and I fly out to Los Angeles for our epic road trip so you can expect to hear about nothing but the west coast for the entirety of April (and let's face it, probably May too. Sorry not sorry).