A few weeks back, I was invited down to the very fancy Hotpoint Design Centre on Wigmore Street for an evening with Hotpoint, Curry's and actress, TV chef and Celebrity Masterchef winner Lisa Faulkner. As a huge kitchen nerd, I was mega looking forward to it but, as they do, adulty work things got in the way and I never made it. Fortunately, the team stepped in and ensured I wouldn't miss out by sending me a copy of Lisa Faulker's new tome, Tea & Cake, and all the ingredients to have a go at her Pineapple Upside Down Cake recipe. Get in! Baking's no fun if you don't share it, so here you go.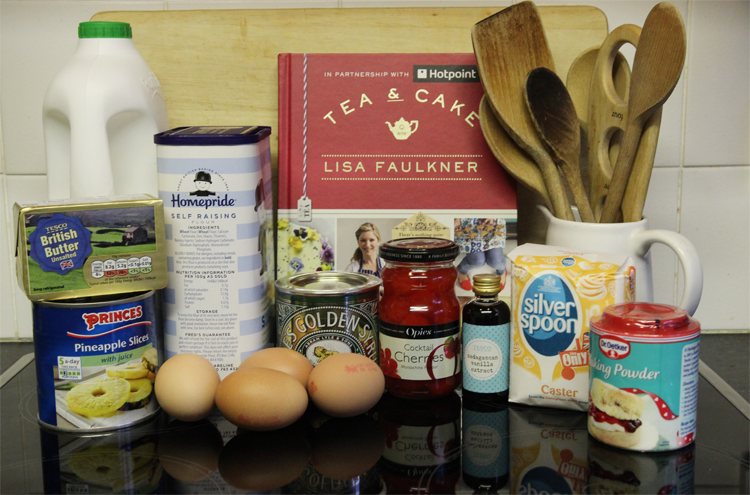 You will need…
275g room-temperature unsalted butter, plus extra for greasing
275g golden syrup
12 canned pineapple rings in juice, well drained
12 cocktail cherries
275g caster sugar
275g self-raising flour
1tsp baking powder
4 large eggs
2tsp vanilla extract
100ml milk
A large, deep baking tin – 32 x 22cm is recommended.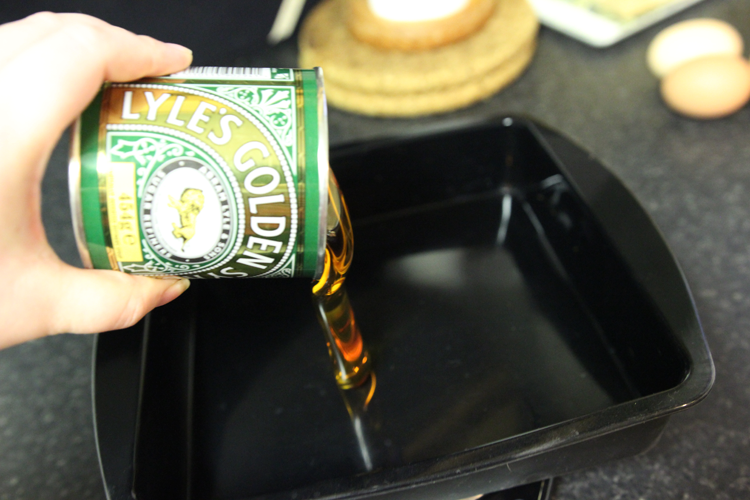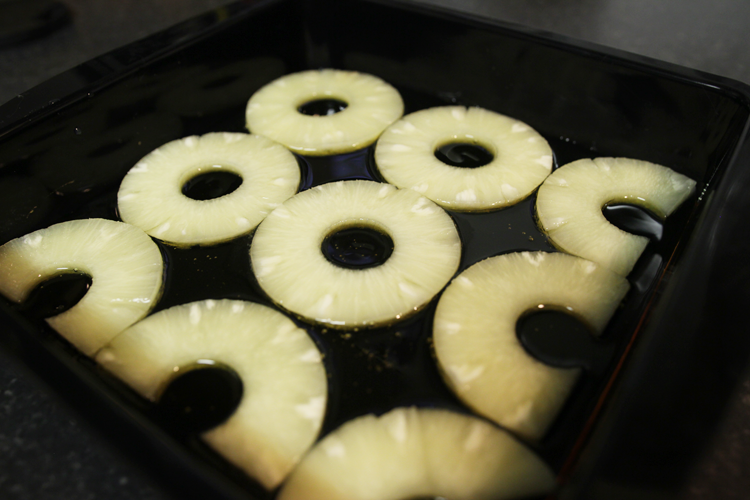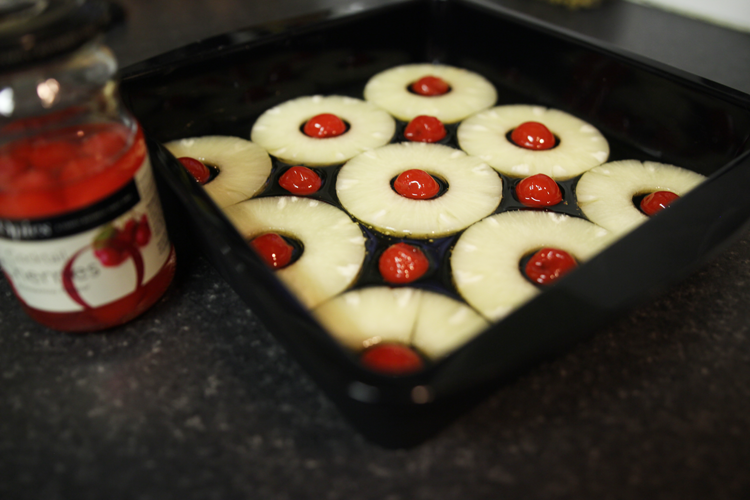 Start by – obviously! – preheating the oven. 180C or gas mark 4. Grease your baking tin with butter and line the bottom with baking parchment. Pour the golden syrup into the tin and tilt it around to evenly cover the base. Tip: save wasting sticky syrup on the sides of bowls and spoons by putting your tin straight onto your scales, and pour the syrup directly into it. You're welcome.
Next, arrange the pineapple rings over the syrup – it's supposed to be in three rows of four if you use the correct size tin, but as you can see mine is a bit smaller so I had to cut some rings down and didn't even manage nine! Drop a cherry into the centre of each ring. Because I'm a maverick and I ain't never let no one tell me what to do (and, tbf, I just really like cocktail cherries), I added them between the rings too.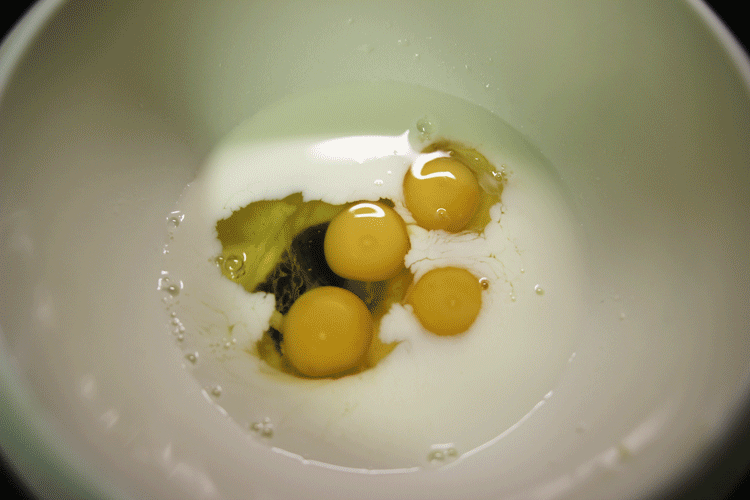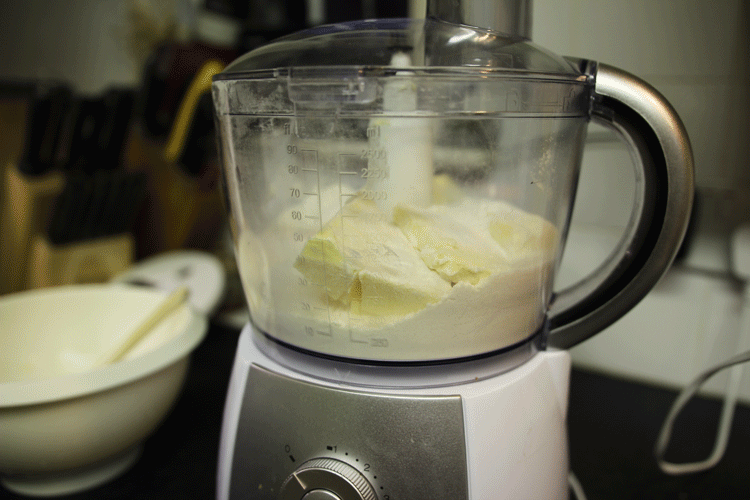 Add the wet ingredients – milk, eggs and vanilla – to a bowl and give them a quick whisk together. Add the rest – flour, sugar, butter and baking powder – to a food processor. Now, this is what the recipe says, but if you don't have a food processor I really don't see why this couldn't just be hand-mixed so don't panic. If you do, though, and you're as lazy as me (don't lie, I know you are), whack it on and pour the wet ingredients through the feed tube. Keep it whizzing for a minute or so until it has become a smooth, super vanilla-ry cake batter.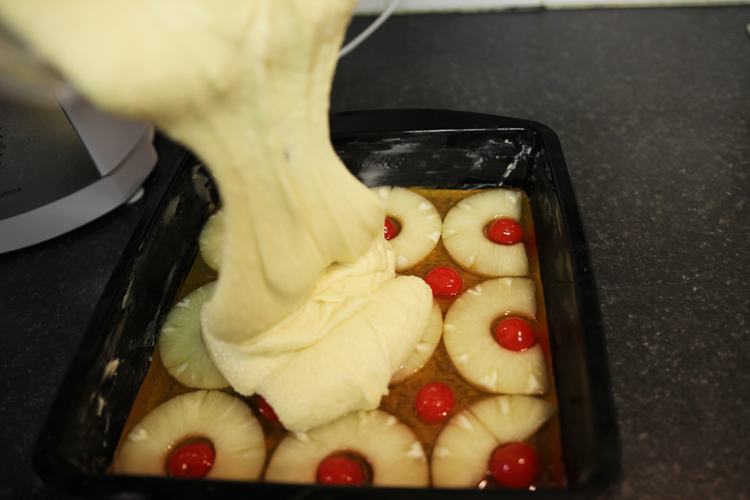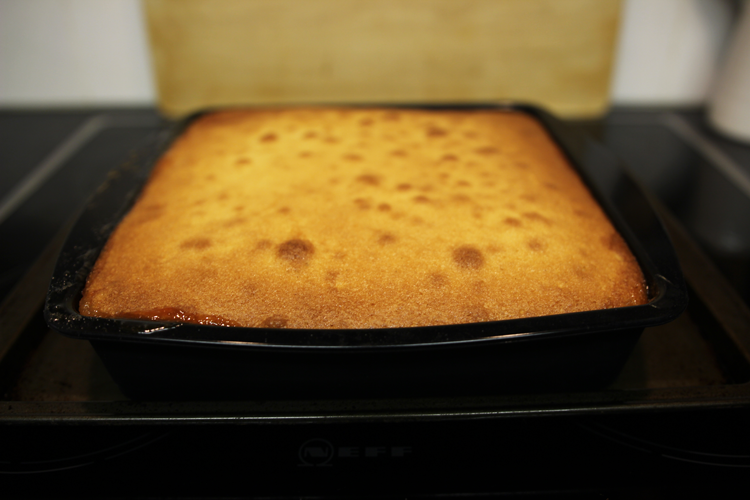 Pour the cake batter on top of your pretty syrup-and-pineapple artwork and spread out evenly, and bake in the centre of the oven for 35-40 minutes. Allow to cool in the tin for 15 minutes or so before turning it out – the easiest way is to lay your platter or board over the tin and flip the whole thing over in one go. Don't think about it too hard, just do it!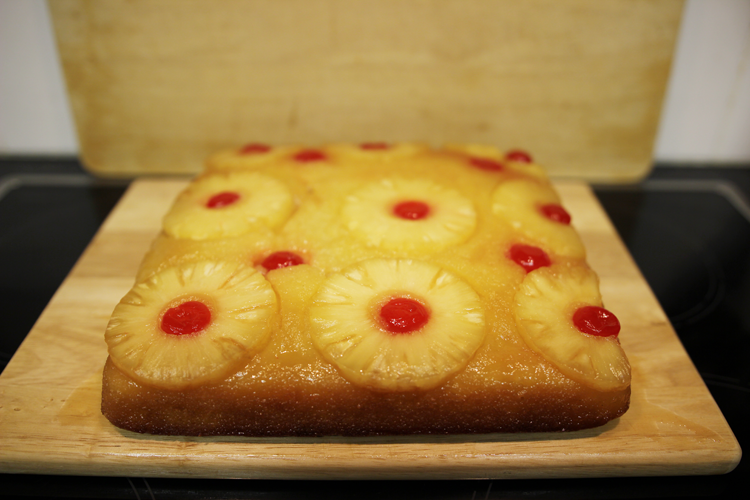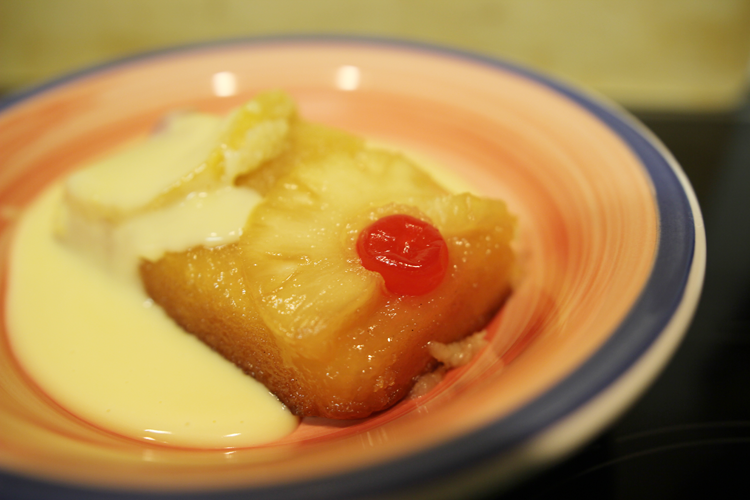 Tada! Not only does it look pretty epic, but it tastes bloody wonderful. Best served warm with custard. Phwoooaarr.
NOTE: I make stupid mistakes so you don't have to. I forgot to grease and line my tin at first, as you may have noticed in the first few photos… so I had to start again. Also, very important – my tin was only about 23cm square so significantly smaller than the one Lisa uses. Even after slightly extending the baking time, the centre of my cake was still underdone so if you must use a smaller tin than recommended, do bake for longer and check the centre with a cake tester. If the edges start becoming too golden before the centre is done, perhaps lay some foil over the edges to prevent them burning while the middle finishes off.
In other news, Lisa's rather lovely recipe book Tea & Cake isavailable on Amazon for a bargainous £8.44 in hardback and I strongly suggest you purchase it post-haste.