You know what? After the truly shitty year I had last year, 2016 is shaping up pretty nicely already. January was a really good month. Not that I have any illusions of you actually caring, I still thought I'd share some of the things that made January enjoyable and, who knows, maybe keep up a monthly highlights thing throughout the year.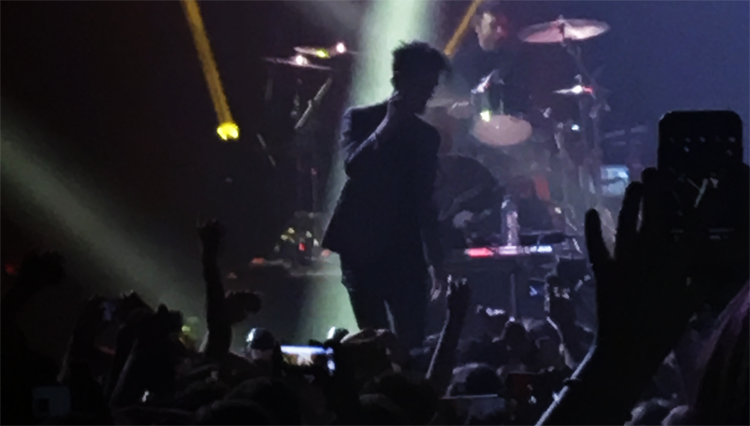 Fangirl! At The Disco
I guess it's pretty uncool these days to admit to loving Panic! At The Disco, I mean, it's not 2006 anymore you guise!!1 but they are one of my absolute favourites and I've finally fulfilled a decade-long wish to get to a live show. Despite feeling ancient among the throngs of screaming teenagers, it was bloody brilliant and Brendon's high notes are *heart eye emoji times fifty*.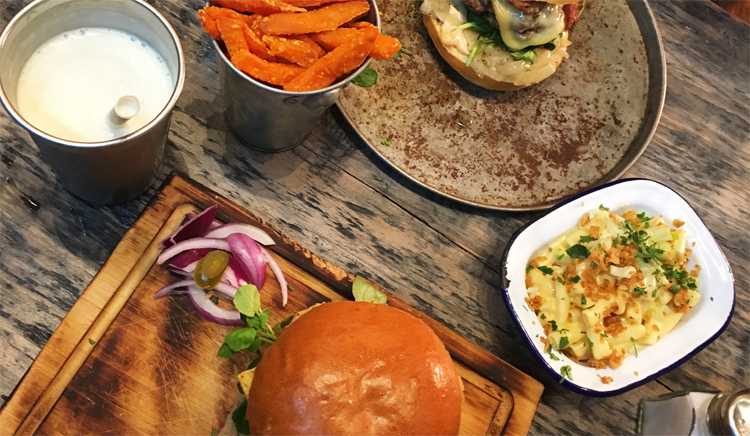 Dayum, dayum, DAYUM
Who doesn't love a good burger? While I still maintain that the best burger I've ever had (it's seriously going to take some beating) was from Burgermeister in Berlin, the Mexican inspired Luchador burger at Meat and Shake in Watford was pretty bangin'. And the Pistachio milkshake? Shiiiit. Get in me.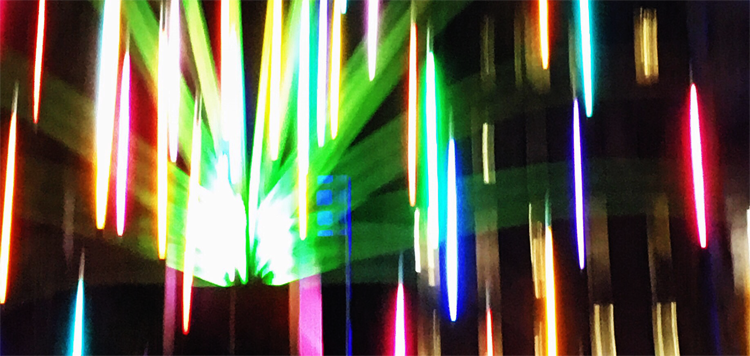 "There is a crack in everything. That's how the light gets in."
You've probably heard a lot about the Lumiere London festival that took place earlier this month, particularly if you follow lots of other London-based bloggers. It was gorgeous, though – it made a lovely wifey date night and created quite a different atmosphere in the city than what you get on your typical evening. My only observation is that running it for longer than four nights might have eased congestion as it was mega busy, but what Londoner isn't used to crowds? If you want to see more, there's a bunch of photos on Instagram and Sheenie has made a great little video on it, too.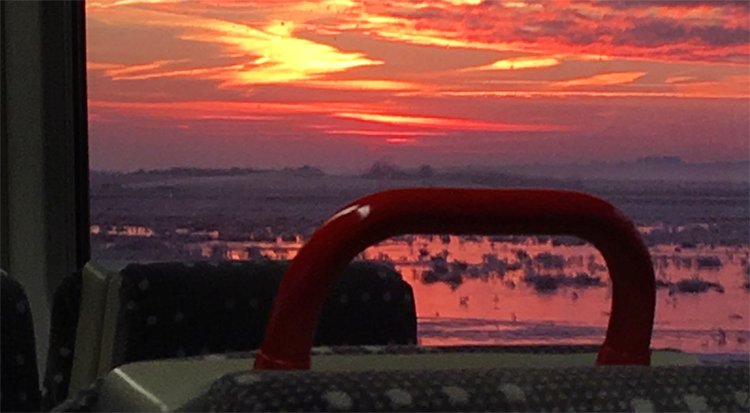 Kicking ass and taking names
In other words, making some pretty sweet progress with my 24 for 24 list. The above is cropped from the most recent item I crossed off, to photograph a sunrise. Sure, it's a crappy iPhone shot taken from my painfully early commuter train, but it counts. I never specified that it had to be prize worthy.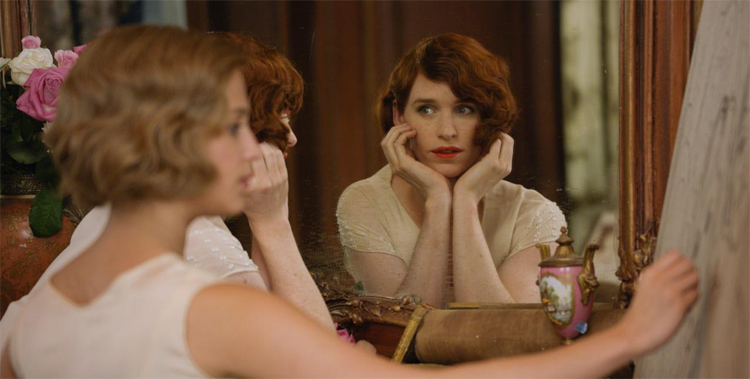 And the Oscar goes to…
I've been to the cinema twice in January. Twice! Pretty sure that's more than I went in the whole of 2015. Or 2014. Or 2013 – you get the picture. Both The Danish Girl and The Revenant are stunningly good films and while Eddie Redmayne completely stole my heart in his role as as Lili Elbe, I can't help but root for Leo to finally get his Academy Award for Best Actor this year. Come onnn.
What have you been up to in January? I'd love to know.