This year, I'm doing something that I've always wanted to do. Something that I never really thought I'd manage to cross off the bucket list, especially not at the relatively tender age of 24. But I am. And the best part is, I get to do it all with my best friend in the whole world.
In 84 days' time – not that we're counting, ahem – Sheenie and I will be flying to LAX to start an epic two week Californian road trip. I'm so immeasurably ecstatic about this that I have to constantly fight the urge to do a little bit of excitement wee. We have an awful lot of ground to cover; cities and deserts and forests throughout a 3000-mile round trip, so naturally there's a lot that we'll be getting up to in that time. These things though, are the ones I'm most excited about.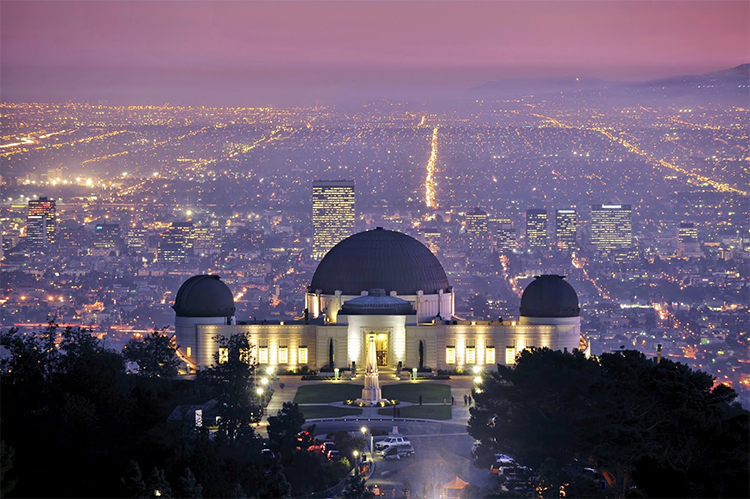 [Source]
Sunset from Griffifth Observatory, Los Angeles
Our first full day in sunny CA will be all about Hollywood, and all the typical touristy stuff that comes with it – the Walk of Fame, the Hollywood sign, the Chinese Theatre, a walk around Runyon Canyon park… but I'm most eager for the end of the day, when we plan to watch the sun set over downtown LA from the vantage point of Griffifth Observatory.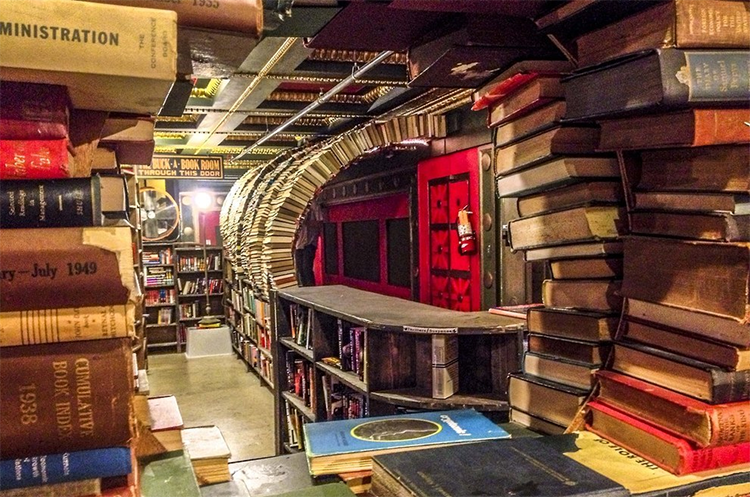 [Source]
The Last Bookstore, Los Angeles
Any bibliophile would be mad to miss this gem in downtown LA. New and used books of every genre and description you could possibly think of, and absolute Instagram porn in the presentation.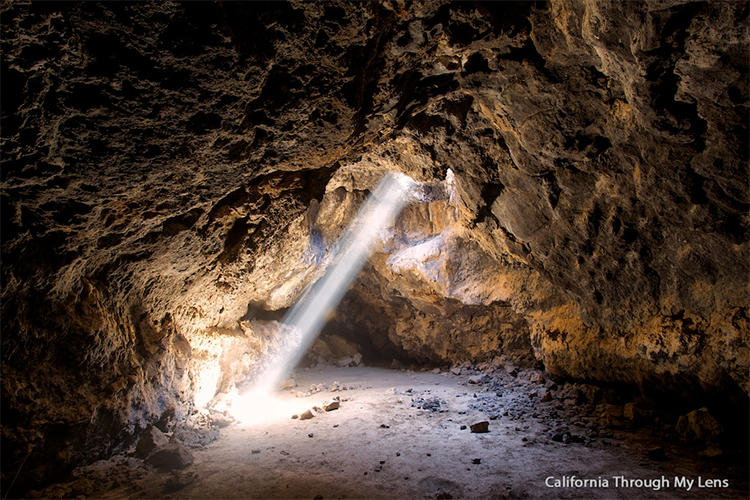 [Source]
Lava tubes, Mojave National Preserve
We'll be driving through Mojave National Preserve en route to Las Vegas, and it was purely by accident that I stumbled across the above photo and went hunting for what it was, where it was and how the hell to get to it. It looks like it requires a detour from our route, a little bit of precarious rock climbing and army crawling, but damn, does it look worth it or what?!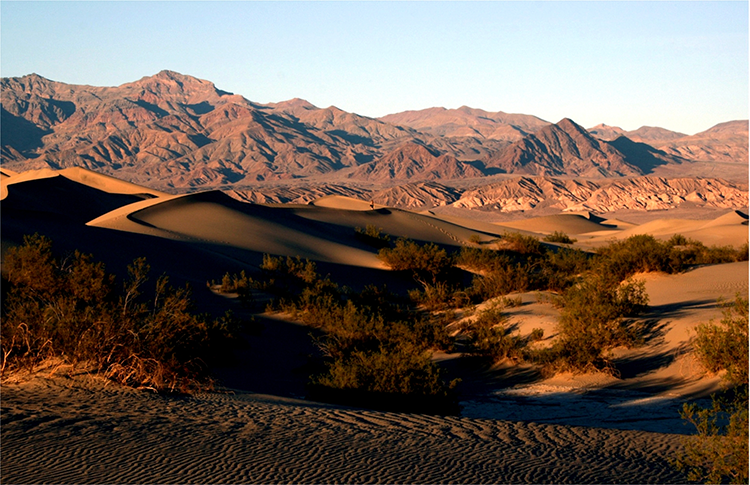 [Source]
Death Valley
This sprawling desert landscape has been on my bucket list for as long as I can remember. Badwater Basin is the lowest point in the contiguous United States (282ft below sea level), and Furnace Creek holds the record for the world's hottest recorded air temperature since records began (a staggering 56.7C!). Fortunately it won't be anywhere near that hot in April.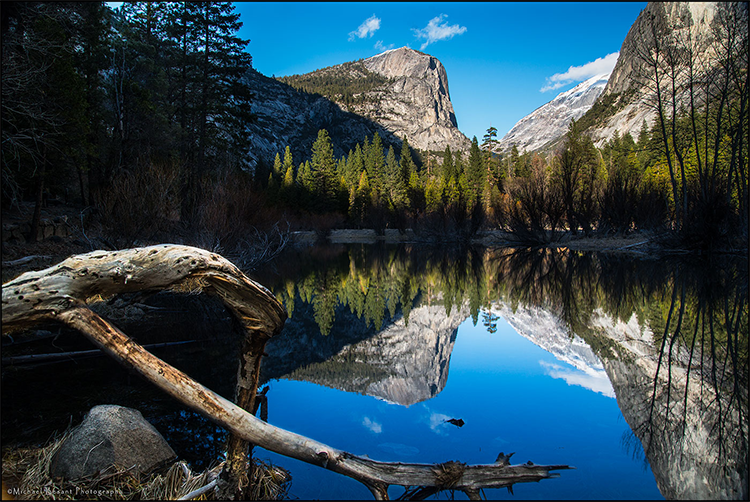 [Source]
Mirror Lake, Yosemite National Park
Staying overnight in Yosemite National Park and waking up to mountains, forests and waterfalls is going to be incredible. There are tons of quintessential Yosemite viewpoints that all the usual photos are taken from, and this one – Mirror Lake – is probably my most anticipated. That perfect water reflection, hnngghh. ♥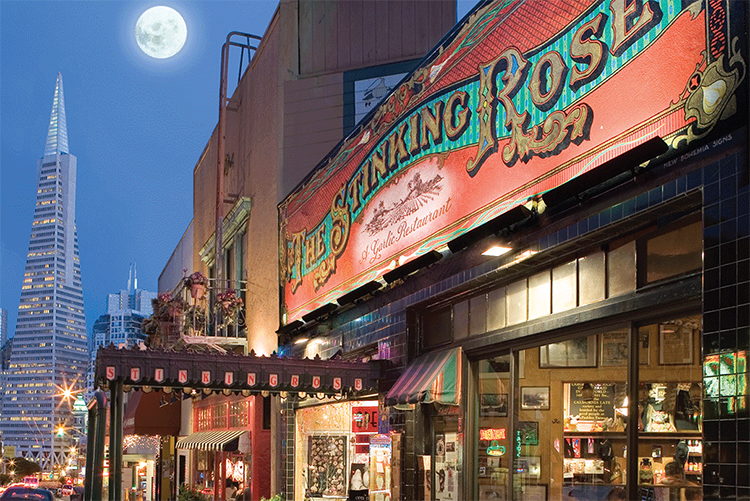 [Source]
The Stinking Rose, San Francisco
My dad went to San Francisco once for work when I was about 10 or so. When he came back, he told me all about a restaurant he ate at called The Stinking Rose, where everything on the menu is packed full of garlic. Like, for real, they even have garlic ice cream.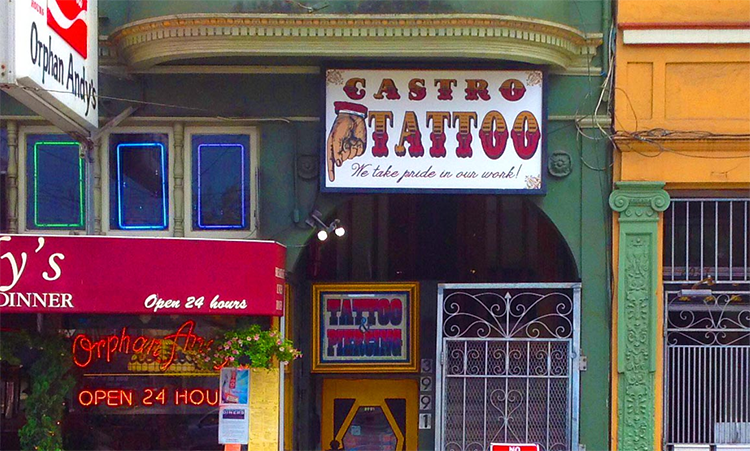 [Source]
Castro Tattoo, San Francisco
What better way to commemorate our trip than with a new tattoo? It's already booked and designed, and I'm so excited for the incredible Haley Adams to get some ink on me.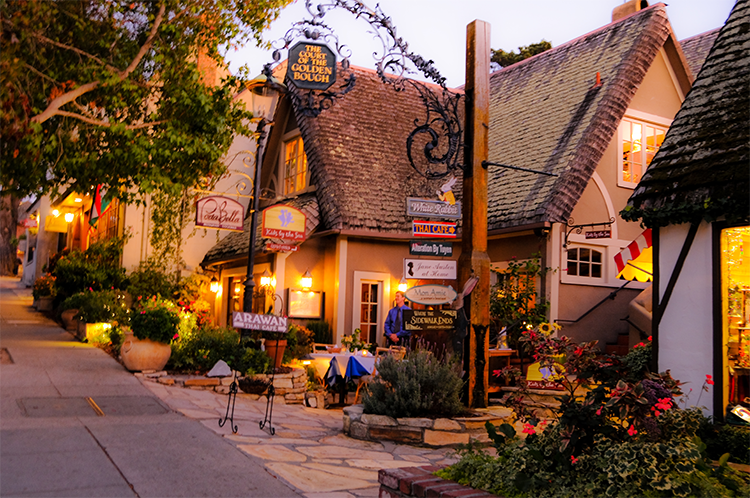 [Source]
Carmel-by-the-Sea
While planning our route on Google Maps, I spotted the town Carmel-by-the-Sea. I thought 'aww, that's a cute name' and gave it a nonchalant Google. Instant reaction: HOLY CRAP we have to stay there! Isn't it the cutest, quaintest place you've ever seen?!
[Source]
Driving the Pacific Coast Highway
You can't do a road trip in California without driving down Highway One. Beautiful vistas, hugging cliffs all the way down the Pacific Coast with the roof down and volume up – what more could you want? Nothing, is the answer. NOTHING. The PCH will conveniently bring us right back to LA at the end of our trip ready to fly home. Boom. Done.
Naturally, you can expect an absolute shit ton of posts and photos at the end of April. Get ready.