Ahhh, Biscoff. I'm pretty late to the party, only trying Biscoff spread for the first time last month when Kat, Grace, Sheenie and I went for a long weekend on the Kent coast. On the obligatory supermarket run, Kat insisted we get a jar of it and an obsession quickly developed. When I discovered I could get it in the tiny little Sainsburys Local next to my flat, that was it, game over. I've become pretty obsessed with stuffing dates with it – ohhh my god. Anyway, I really fancied making a cheesecake last week and asked my colleagues to vote for Blueberry or Biscoff. The decision was unanimous. Obviously.
I've never made a cheesecake before, so couldn't really wing it the way I tend to do with most things. Pinterest to the rescue. I mostly followed this recipe by Texan Erin, making a few small adjustments for UK ingredients. Aaaand here it is. Yes, it's naughty. But it's so, SO good.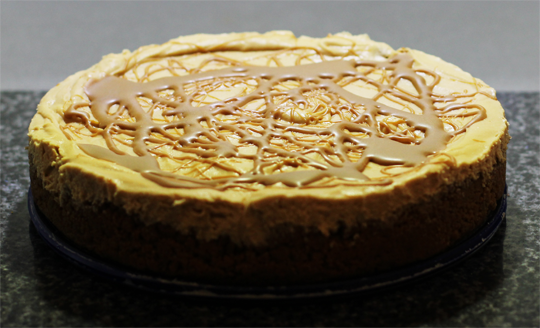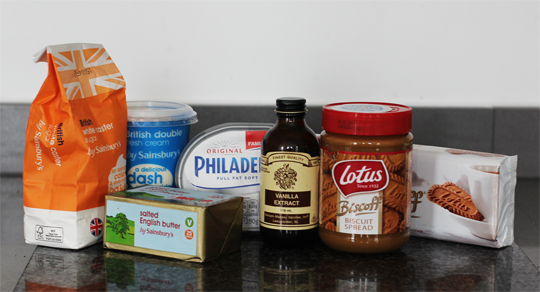 You will need…
An approx 9″ round baking tin – preferably springform but one with a removable bottom will do.
For the crust:
30 Lotus Biscoff biscuits
100g butter*
45g caster sugar
For the filling:
240ml double cream
225g cream cheese**
260g Biscoff spread, plus a couple of tablespoons extra
100g caster sugar
1st vanilla extract
*The original recipe – and pretty much any other sweet recipe – would call for unsalted butter but I don't mind a hint of salt to cut through the sugar. Up to you.
**This part is NOT up to you. Go full fat. Lower fat versions will leave your cheesecake too loose.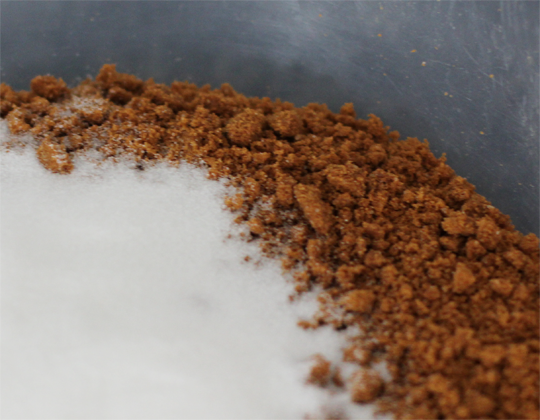 Right, let's get the crust out the way first. Grease and line the bottom and sides of your tin with baking parchment, and preheat the oven to 180C (160C for fan ovens). Turn your biscuits to crumbs in whatever way you prefer. Stick them in a sandwich bag and bash the living daylights out of them with a rolling pin – I don't own a rolling pin. Whizz them in a food processor – I frankly couldn't be arsed with the extra washing up. Or, just bash them straight in a mixing bowl with the bottom of a glass or something – yep, guilty. Melt the butter, add that and the caster sugar and mix it all up so it's like coarse, wet sand (tasty). Tip this mixture into your lined baking tin and press it firmly all over the bottom and partially up the sides of the tin. Pop it in the oven for about 7 minutes. It might still feel a little unstable when you first take it out but I promise it will firm up as it cools.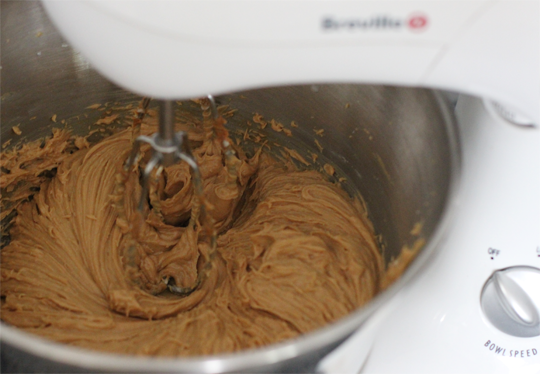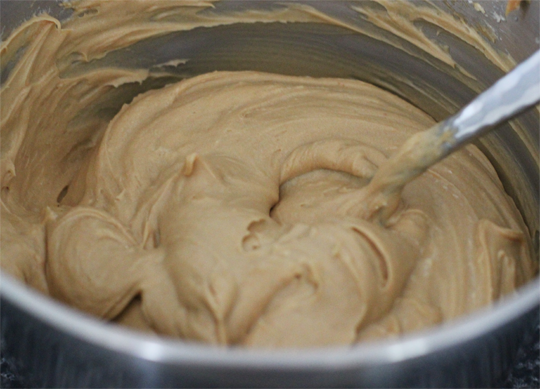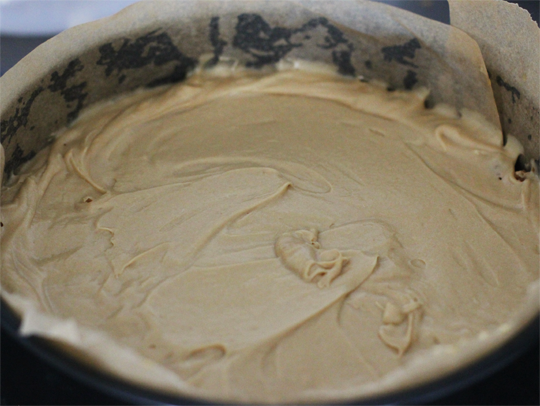 Ok, filling time! Beat the cream until stiff peaks form. You can absolutely do this with a metal whisk by hand, but it's mega tiring on the arms. If you have a stand mixer, now's the time to crack it out. When the cream has reached the stiff peak stage, carefully decant it into another bowl and wipe out the bowl from your mixer so you can use it for the next step – unless you're one of those freaky serious baker types who have multiple bowls for their mixer. As you were.
Now, beat the cream cheese, Biscoff, sugar and vanilla until well combined. Remove the bowl from the mixer, and carefully fold in the cream. Pour this into your cooled crust and spread evenly. For decoration, melt the extra couple tablespoons of Biscoff in the microwave for 20 seconds, then use a spoon to drizzle it randomly over the top.
By all means you can refrigerate it now, but as this cheesecake doesn't contain gelatin it will never set as stably as one that does. I suggest freezing it for a good few hours – or overnight, time permitting – before removing it from the tin. My tin is the removable bottom kind, and my top tip for getting the cheesecake out cleanly is to set a mug on the counter, place the centre of the tin on top and gently manouver the sides down. Naturally, if you have a springform tin you can just unclip it and be smug about your sensible bakeware choices.
Even once you've removed the cheesecake from the tin, I recommend keeping it frozen until about an hour before you want to serve it. To cut clean slices, rinse a sharp knife under hot running water and dry it between each slice. Now, devour and revel in compliments. My colleague Jimmy rated it as 'holy fucking shit!' – job well done?