Last month, we took a quick sojourn to two European cities I'd been dying to visit, Berlin and Prague. We ate some pretty epic food through the week, but my absolute culinary highlight was Burgermeister in Berlin's Kreuzberg. Good grief, I haven't even started typing properly and I'm already salivating. Let's DO THIS.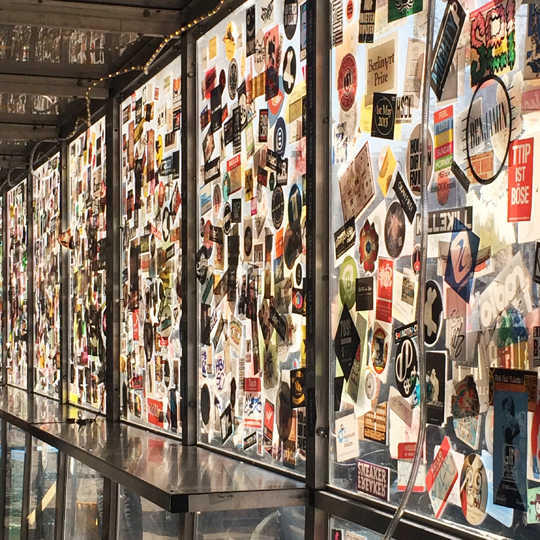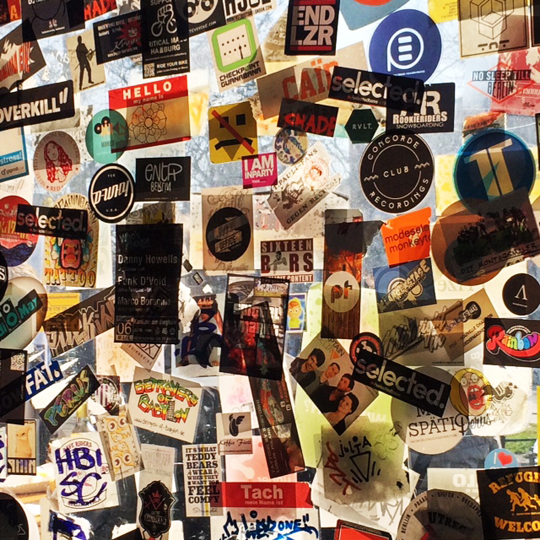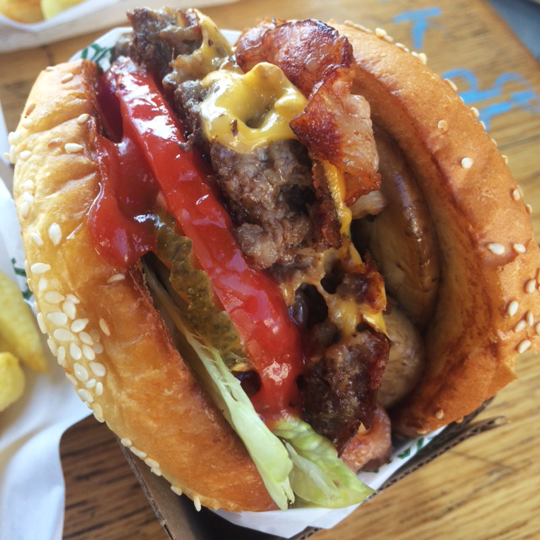 Hausmeister burger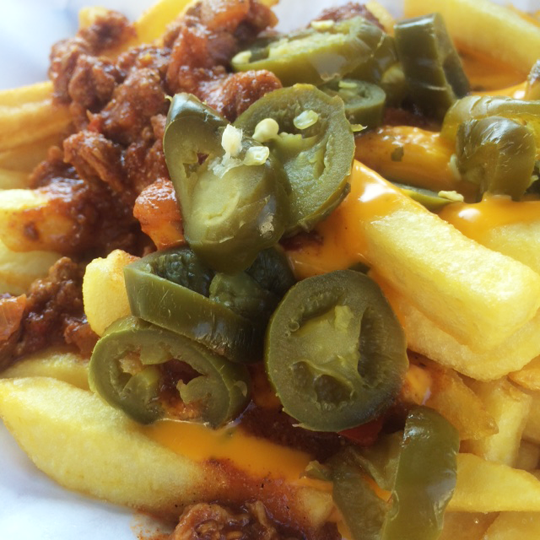 Chilli cheese fries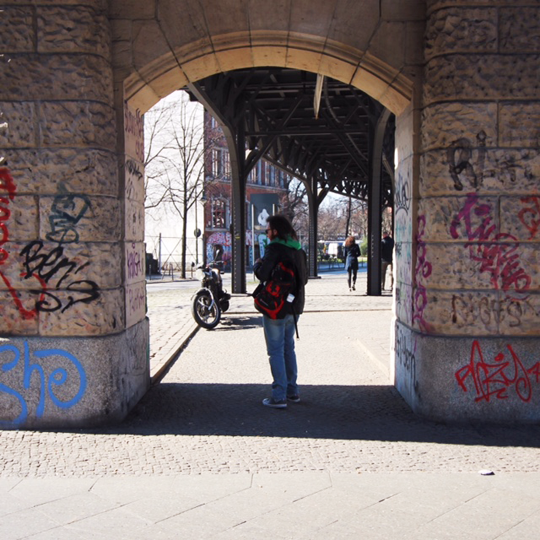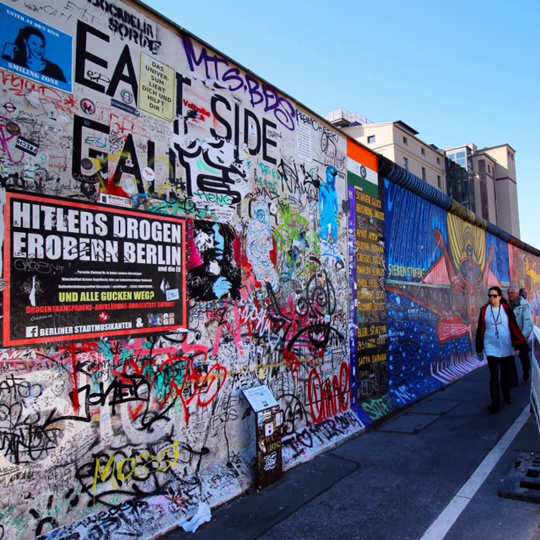 Burgermeister is already popular with locals, but it should frankly be mandatory for all visitors to visit, too. You won't be going out of your way since it's based barely five minutes walk from one end of one of Berlin's quintessential tourist attactions, the East Side Gallery. Stroll along this 1.13km stretch of the graffiti-covered Berlin Wall, finishing at the Oberbaumbrücke – the Oberbaum Bridge – cross it, and turn right. Nestled there, under the elevated U-Bahn tracks, is what used to be a public toilet. Don't let that put you off, for now it can only be described as meccah for those who enjoy a slab of beef sandwiched by a bun. i.e. every member of the human race. "Oh, I don't like burgers", said no one. Ever.
Every inch of the windows is plastered in stickers and flyers, advertising local bands and musicians, bars and clubs, protests and gatherings, you name it. It's all very hipster, but in the best possible way. If you arrive at peak lunchtime, you will end up having to queue to be served but just trust me, nothing has ever been more worthwhile in your life. Ordering works on a ticket system – order your food, get given a ticket, and hang out in there inspecting the stickers until your number flashes up on a screen about 10 minutes later. Grab a seat outside on an upturned crate or bike rack, and crack on.
Colin had a BBQ burger, and I opted for the Hausmeister. Hoooly shit. A toasted sesame seed bun encased lettuce, onion, tomato, cheese, crispy bacon, a big fat mushroom and the juiciest, most flavourful beefburger I have ever, ever eaten. EVER. Yes, I made a total mess of it and ended up wearing half of it, but, hnnnnggghhh… I can't even. And those chilli cheese fries! Arrrggghh. Out of this world. I am typing this just before lunchtime and currently wondering if I've got time to hop on a flight to Schoenefeld and get back within my lunch break. Probably not. More's the pity.
I think their website is down at the moment, either that or I just can't load it, so can't double check the prices but if I remember correctly we paid somewhere in the region of €25 for two burgers, two fries and two drinks, so it's not expensive either. Just, please, if you're planning a trip to Berlin, promise me you'll visit. In fact, if you're not planning a trip, go anyway PURELY for Burgermeister. So, so hungry right now…
I leave you with this, the most fitting YouTube video there could possibly be to accompany this post.