Bourjois Rouge Edition Velvet have to be one of the most popular and well loved high street lip products of the last year. The range launched with an initial 8 shades, with two more (Happy Nude Year and Grand Cru) released towards the end of 2014. I seriously love these things, Grand Cru even made it into my 2014 favourites, so to say I was a little bit pleased would be an understatement when I heard three new shades* have just hit the shelves.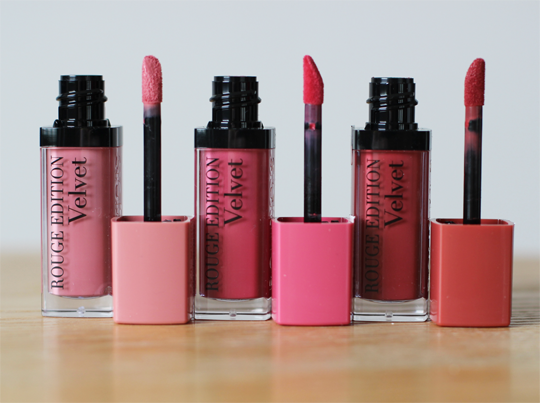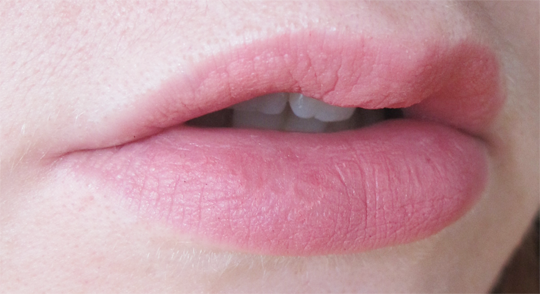 10 Don't Pink Of It!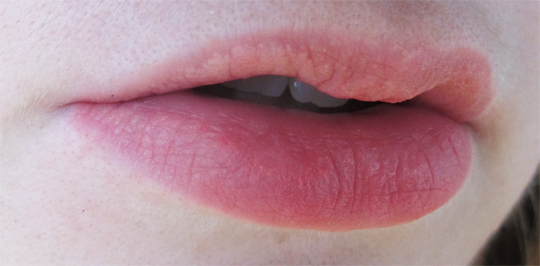 11 So Hap'pink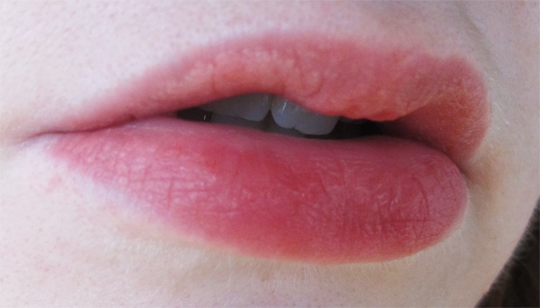 12 Beau Brun
I would be, quite frankly, shocked and appalled if there's anyone left out there who hasn't tried these yet, so you hardly need me to repeat everything you already know about them. But, just in case, suffice it to say that Bourjouis Rouge Edition Velvet provides opaque colour, full-on pigmentation, a classy matte finish, hardcore staying power and easy, precise application all in one little £8.99 tube. Despite being so long-lasting and a matte formula, they don't dry your lips out whatsoever which is nothing short of a miracle. If I believed in God, I would describe these as a gift sent from Him.
The new shades are lovely, if you can look past the horrible pun names for the pink shades. My favourite is Don't Pink Of It! – it's really quite similar to Happy Nude Year but leaning slightly more on the pink side (no, really?). I believe Happy Nude Year was limited edition too, so this is a good replacement. That one, and So Hap'pink (shudder, stop with the poor names) both make perfect everyday lip colours for me but Beau Brun feels pretty 90s at worst, autumnal at best against my pale skin. I know the 90s brown thing is super in right now – yeah, thanks for that Kylie Jenner – but I'm still not convinced it suits me. On the other hand, if your skin is darker you might love Beau Brun for everyday whereas the pinks could be a bit too pale. There is a fantastic colour range available though, so everyone will find at least one that suits them perfectly.
Bourjois Rouge Edition Velvet costs £8.99 and the new shades are out now. I think Boots still have their 3-for-2 offer on, so check them out!