You should know that, in my book, a new range from The Body Shop is cause for excitement and an excuse to cram more stuff into my already overflowing bathroom cabinets. Their latest offering has not disappointed – a sexy, sultry selection for Valentine's Day (yes, I'm a bit late, shh). For those yet to be acquainted with The Body Shop Smoky Poppy Range, let me tell you now it is a damn good one.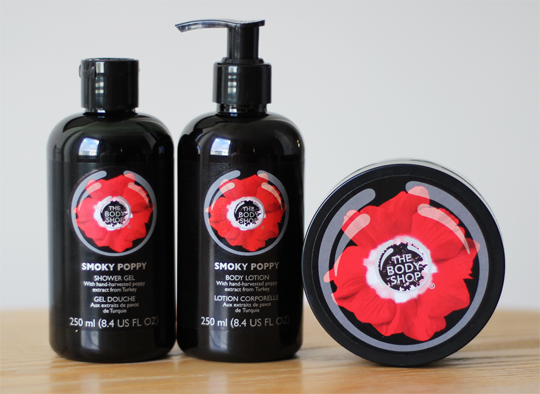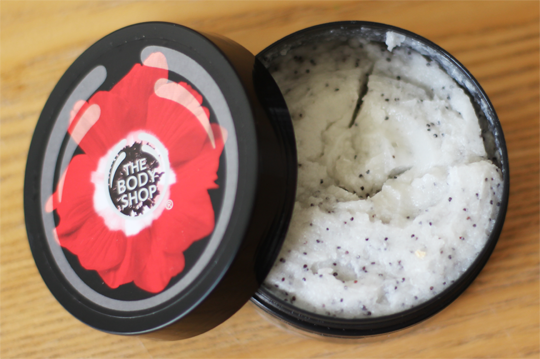 Spicy, woody and – as the name would suggest – smoky, The Body Shop Smoky Poppy range puts a typically very underrated flower in the spotlight. Its poppies are hand-picked in the Ankara region of Turkey. You probably already know that I'm not the world's biggest fan of florals, but there's something very alluring about the poppy. It's far from sweet and girly, instead it's powerful, heady and seductive. I love it.
The range contains all the usual suspects – bestselling Body Butter (£13), feather-light Body Lotion* (£8), classic Body Scrub* (£13), this time filled with sufficiently scrubby poppy seeds, Shower Gel* (£4) and a few extras to boot. Those are an Eau de Toilette (£8.50), Bath Bombs (£12) and – wait for it – Massage Oil (£14). Sure, massage oils can be perfectly innocuous but, well, when you get this scent involved things are bound to get a bit heated with your chosen masseuse. Who says you have to limit these things to Valentine's Day, huh?
You can shop the range in store or online now. But hurry – it's Limited Edition!