These little pots of joy are something that my dad used to make years ago, back in the days before he was diagnosed diabetic. Sadly, long gone are the days of chocolatey feasting back home, but I have been passed the metaphorical baton of dad's secret recipe. And now I'm passing it on to you!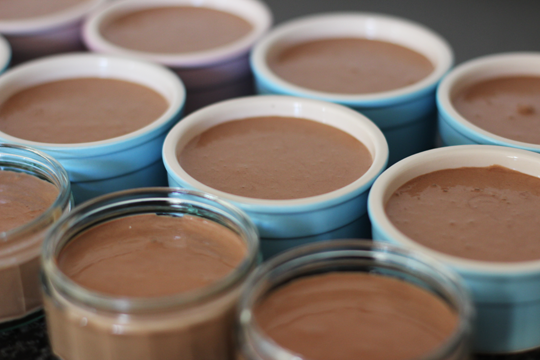 The guys at Wayfair.co.uk asked me to share a suitably sexy Valentine's type recipe with them, and this one is just perfect. If you want to make it in time for V-day, you'll need to start on Friday night as it needs a night in the fridge – but it's mega, mega easy and only uses three ingredients. Yep, that's right; three.
Please do head over to Wayfair to see the full recipe – and let me know if you make them!