I'm not typically a huge wine fan. Give me spirits any day, but I'll politely decline a Chateauneuf-du-Pape, thank you. I am, however, a chocoholic, so my interest was certainly piqued when I was sent a bottle of Rosso Nobile al Cioccolata*. It's actually really bloody good. Don't ask me to give you a full expert wine-tasting review, because I'm clueless. What I can tell you is that it's fruity, chocolatey, and – red wine aficionados, please forgive me – best served chilled.
Still, not content with just drinking it, I had to find a way to implement it into food, as well. I did consider chilli con carne, because chilli + chocolate = food of the gods. But in the end, I wanted something where you'd be able to actually taste the wine, rather than the alcohol being cooked off and the chocolate notes just enhancing another flavour. I must have looked at a dozen brownie recipes but none sounded like exactly what I wanted to make, so I took bits and pieces from various recipes, spent a Monday night holed away in the kitchen and thus, Boozy Brownies were born. You'll love them, I promise.
You will need…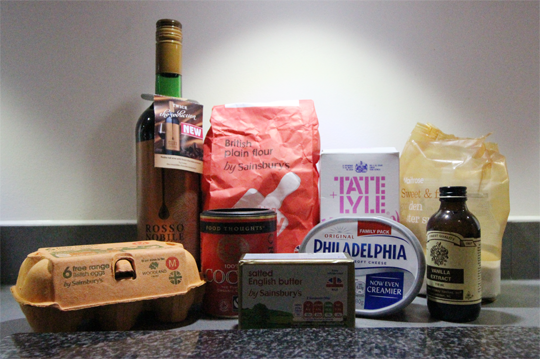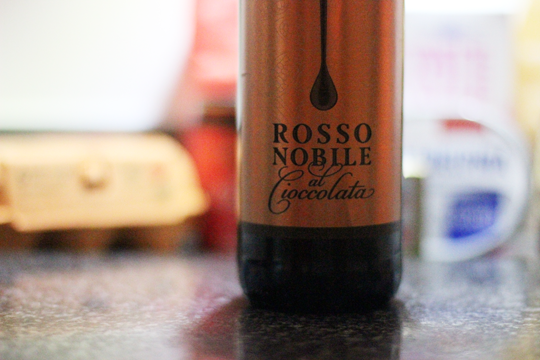 125ml Rosso Nobile al Cioccolata (£5.99 exclusively at Tesco)
125g butter
75g cocoa powder
225g golden caster sugar
3 whole eggs plus 1 yolk
1/2 tsp vanilla extract
75g plain flour
75g icing sugar
125g cream cheese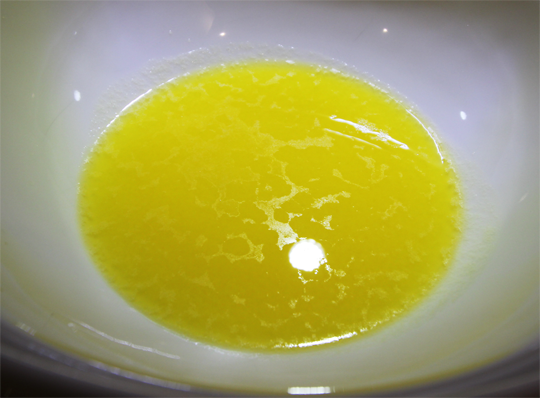 Before you begin, grease and line a rectangular tin and preheat the oven to 180. Naturally, the size of the tin will affect the depth of your brownies. Err on the smaller side for thicker pieces!
Now, step one, melt the butter. However you like – in a small saucepan, in short bursts in the microwave, whatever – and pour it into a large mixing bowl.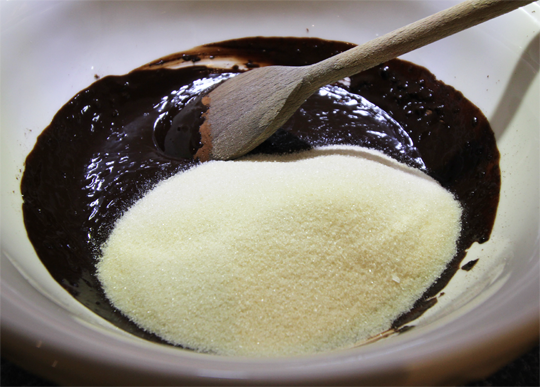 Add the cocoa powder, and stir together. Add the sugar, stir again. This is really very easy, isn't it?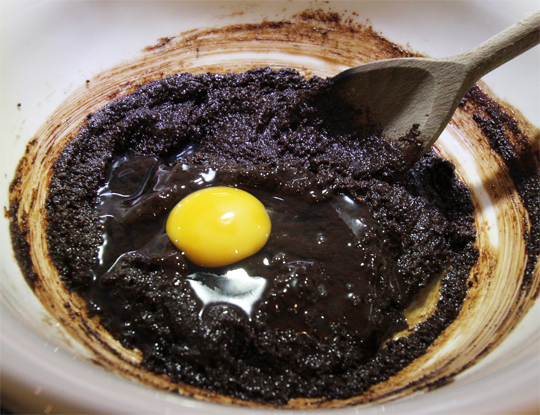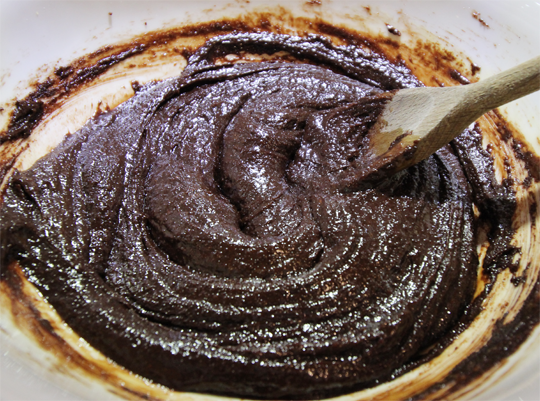 Add two of the whole eggs and the extra yolk, one at a time, stirring between each addition. Sift in the flour and, yep, stir it in.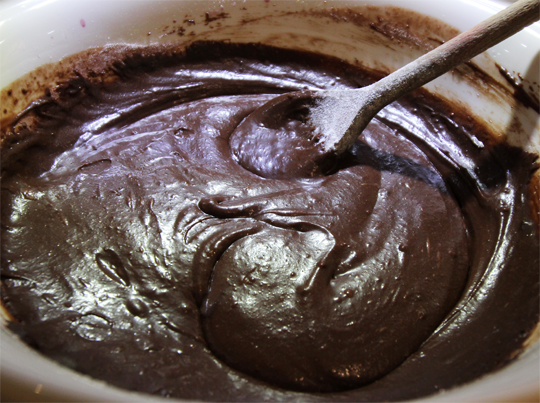 Now, add the vanilla and pour in the glass of wine (don't forget to pour one for yourself). Don't panic! It looks like it's going to be mega watery, but don't worry, it'll incorporate easily, leaving you with a beautiful glossy-looking brownie batter. Set this aside.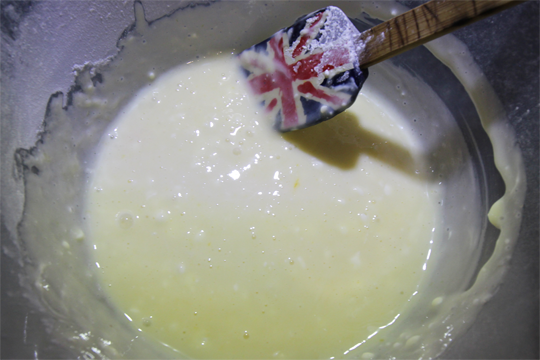 In a separate bowl, mix together the cream cheese, icing sugar and remaining egg. Don't worry yourself about making it mega smooth, since it's all going to melt together in the oven anyway. I do not expect or want perfection from you, since Boozy Brownies are best made when you're already slightly squizzy.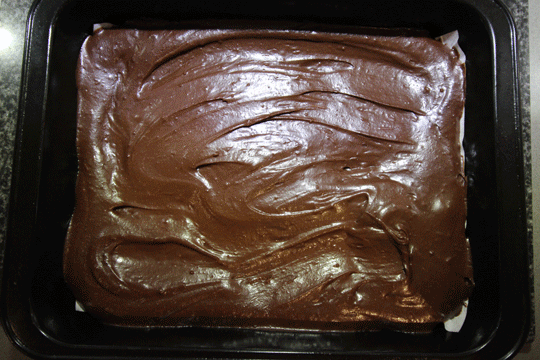 Pour about 2/3 of the brownie batter into your prepared tin and level off. Now spread the cream cheese mixture over it, then the remaining 1/3 of the brownie batter over that. Use a knife to swirl the two together. Ready for the oven!
The baking time for your brownies is largely going to depend on their thickness (i.e. the size of your tin). Err on the side of caution, because there is nothing as depressing as an overdone brownie. I'd say give them an initial 20 minutes, then check them every two or three minutes after that. They're done when a toothpick or sharp knife inserted in the middle comes out mostly clean, with just a few crumbs hanging on.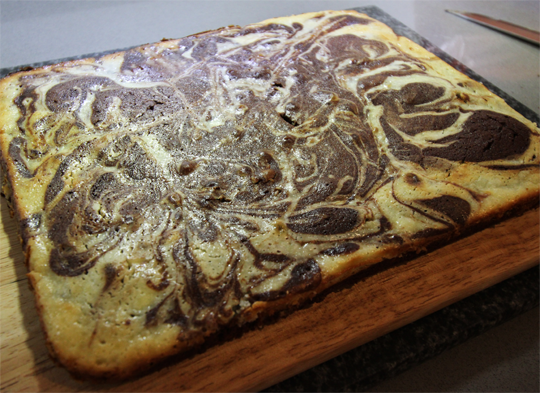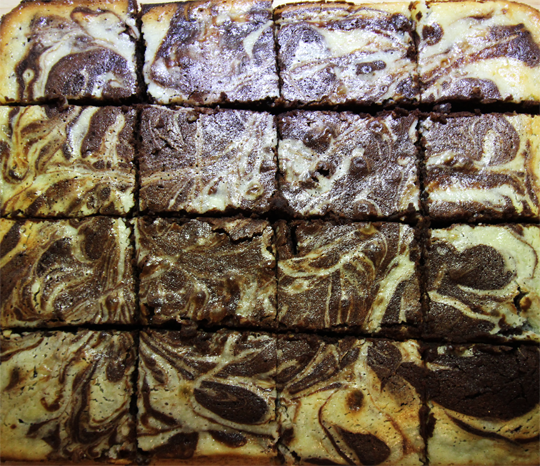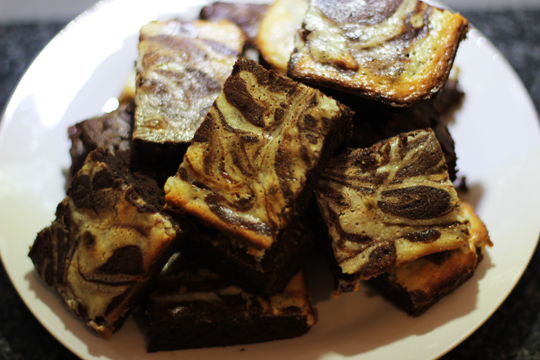 Aren't they gorgeous? Allow to cool before cutting into squares, then be sure to share them with as many people as possible so you can roll around in compliments. Alternatively, just Instragram them for the compliments and eat them all yourself. I will not judge.
Enjoy!