I've probably mentioned before how much I like to make things up as I go along in the kitchen, and I'm pretty proud to say I made up this recipe for pear crumble completely off the bat. Sheenie and Grace acted as taste testers for this cold-weather-combat dessert, and unless they were both just afraid of hurting my feelings they enjoyed it as much as I did; I hope you do too!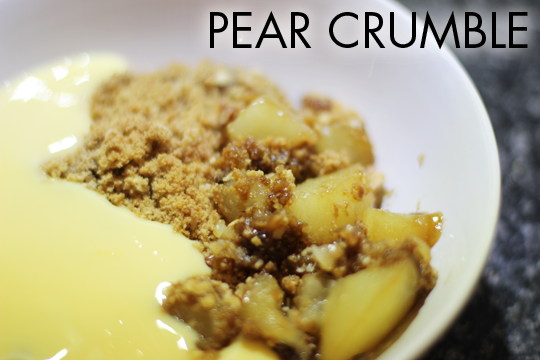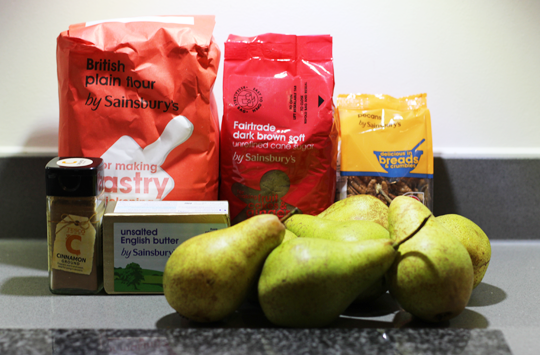 You will need…
(For approx 8 servings)
About 6 or 7 ripe pears
75g plus 2 tbsp dark brown sugar
150g plus 1 tbsp plain flour
75g cold unsalted butter
1 tsp cinnamon
Generous handful of pecans (optional)
Handful of rolled oats (not pictured, optional)
Handful of dessicated coconut (not pictured, optional)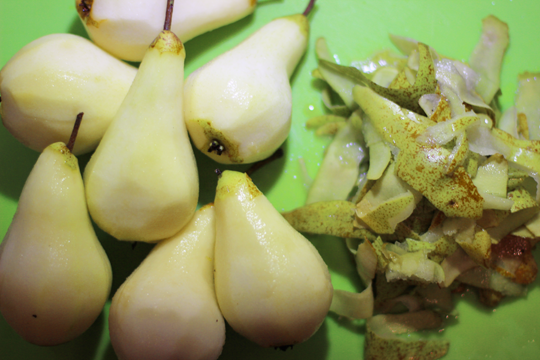 Preheat the oven to 180/160 fan/gas 4, and start off by peeling your pears. You'll create a big juicy mess, but it's important that the pears are ripe as otherwise the crumble topping will burn way before the pears are soft enough if you use unripe ones. Once peeled, core and chop them into chunks and stick them in a suitable baking dish.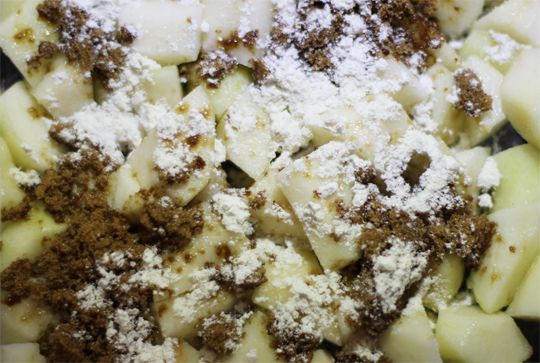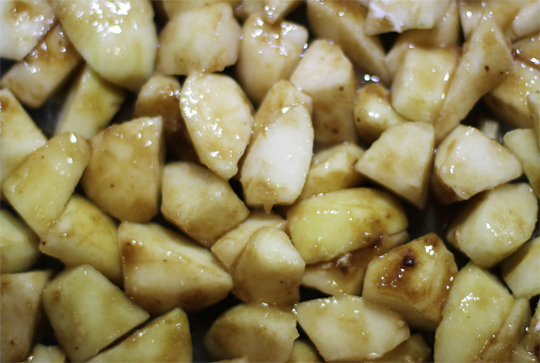 Sprinkle 1tbsp plain flour and 2tbsp dark brown sugar over the pears and stir it all together, right in the baking dish (who wants extra washing up?).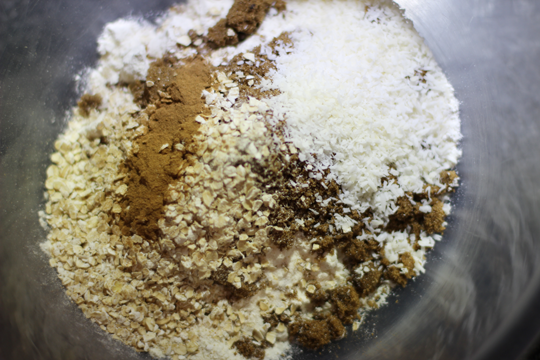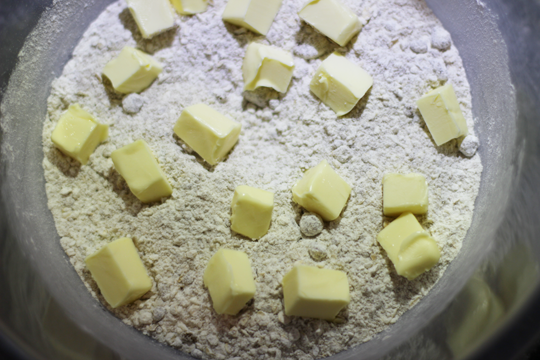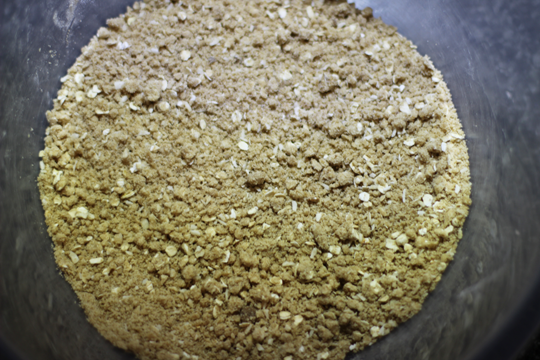 Put all the remaining dry ingredients (roughly chop the pecans if using, don't put them in whole) into a mixing bowl and combine well. I wasn't planning on it when I started, but I had some oats and coconut hanging around in the cupboard so why not? The oats add a delicious chewiness and who doesn't like coconut?
Once mixed, take your unsalted butter out of the fridge (it MUST be cold), chop into small cubes and drop into the dry ingredients. Now it's time to get mucky. Rub the butter into the dry mixture using your fingertips – not your whole hands, as the heat from them will melt the butter and that's not what you want. This rubbing-in in the most time consuming part of making a crumble, but just persevere. You're done when the mixture resembles slightly damp sand in texture (which doesn't sound entirely appetising, I know, but stay with me here).
Top the pears with the crumble in two layers – push the first down on top of and around the pears with your fingers, and leave the second layer loose.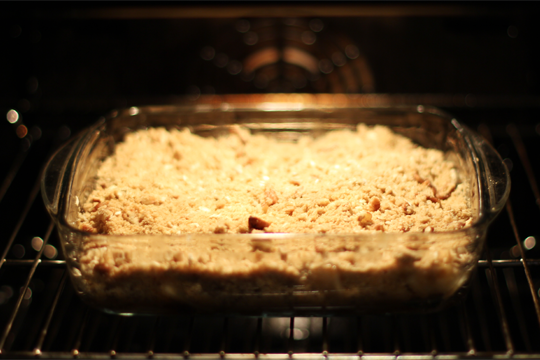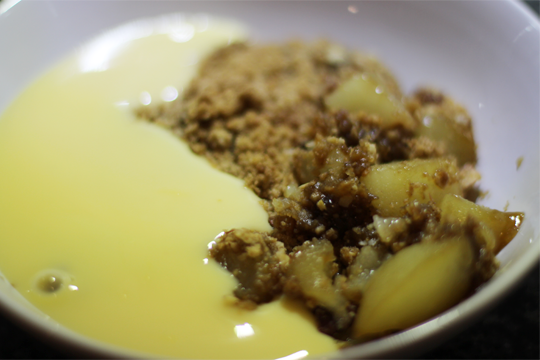 Now stick that badboy in the oven, bake for about 40 minutes (turning halfway through if the heat in your oven is temperamental) and serve with custard – absolutely mandatory. It will keep covered in the fridge for a good few days, although I like to think it won't last that long!