Calling all crazy cat ladies (Sheenie, I'm looking at you) – here is a collection that will undoubtedly have you weak at the knees. Feline fanatic and all round creative genius Karl Lagerfeld has teamed up with beauty powerhouse Shu Uemura for the brand's Holiday 2014 collection, inspired entirely by Karl's pussycat princess Choupette. I can't decide whether the collection's name – Shupette – is clever or insane, but I do know that the products are damn cute.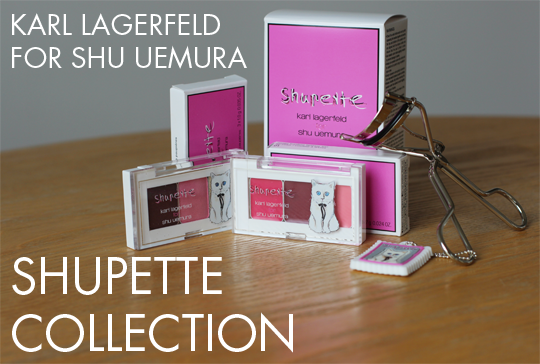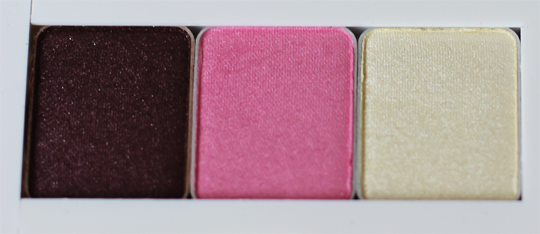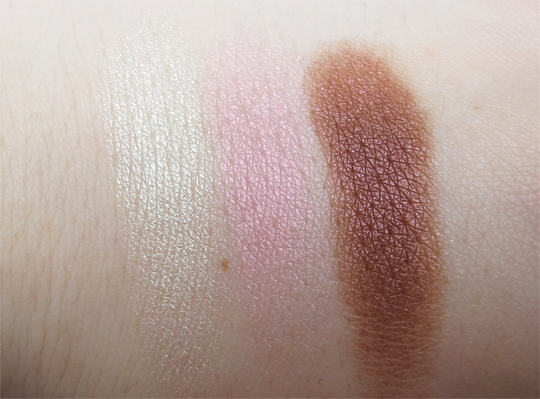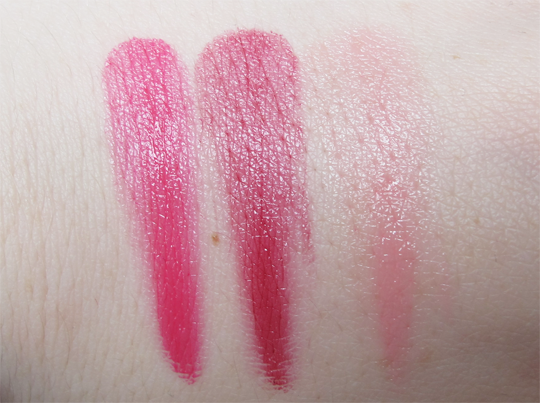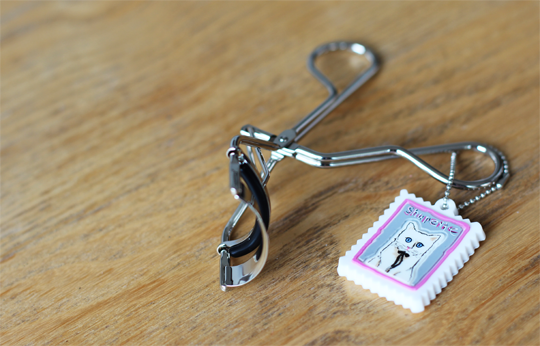 Choupette is a star in her own right, taking a spot among the likes of Maru and Grumpy Cat as one of the internet's most beloved felines. She even has her own Twitter and Instagram accounts, so it seems only fitting that this captivating kitty should have her very own cosmetics line.
The collection is pretty comprehensive, actually, covering all bases from eyes to lips to Shupette-branded editions of cult Shu classics like the Eyelash Curler and Cleansing Oil. The eye and lip trios are as cute in size as they are in design – they're really dinky, a good centimeter smaller on both sides than a credit card. The Eye-need-shu pink trio (£29)* contains a very wearable triptych of shades, with the satin-like brown serving to add some drama to what might otherwise be a very sickly-sweet palette. The Rouge bonbon fantasy Parisienne chic lip trio (£29)* – crikey, that's a mouthful – is equally well rounded, with three beautifully pigmented lip shades in hot pink, winter berry and pinky nude shades to suit all moods and looks.
No self-respecting beauty lover's collection would be complete without the ubiquitous Shu Uemura eyelash curler, and it's been given a revamp in the form of Shupette's flair eyelash curler (£20)*. If you don't already own a pair, grab this one over the original just for the adorable Shupette stamp charm. In fact, even if you do already own a pair, get this one anyway for your makeup bag. You can't not, unless your heart is made of ice.
All in all, if you're looking to splash a bit of cash on yourself or on a crazy cat lady this Christmas, you can't go wrong with a little something from the Shupette collection. You can find it on counters now, or online. I suppose now's probably not the best time to admit that I'm more of a dog person, is it?