It's been a while since I did a round-up of my current favourite lip colours, so here's my latest selection – it appears reds and pinky nudes are the flavour of the week!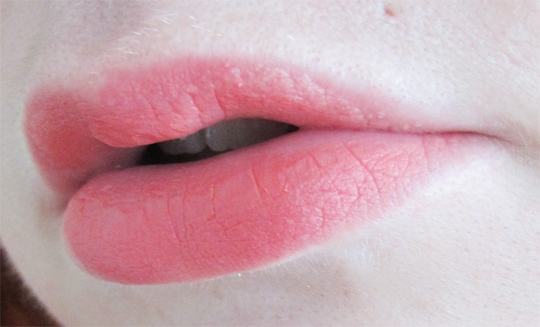 Bourjois Rouge Edition Velvet in Happy Nude Year

Zoeva Luxe Cream Lipstick in Cooling Passion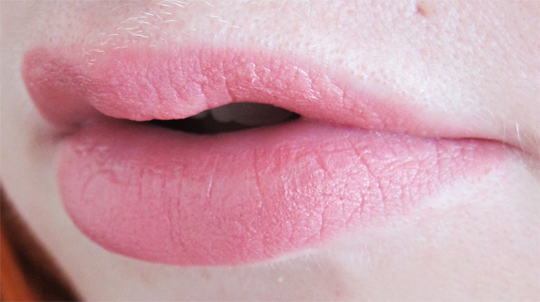 Delilah Colour Intense Cream Lipstick in Grace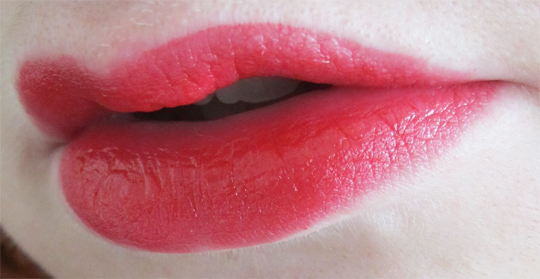 Illamasqua Glamore Lipstick in Virgin
It probably comes as no surprise to you nor I that another Bourjois Rouge Edition Velvet has found its way into my favourites. The formula of these is just impeccable – highly pigmented, easy to apply and long wearing without the slightest hint of feathering or dryness. This new shade, Happy Nude Year, is hitting stores in time for the partaaay season (you might already be able to track it down in Boots or Superdrug) and is a slightly less 90s take on a nude lip than its existing couterpart Nude-ist. Nude-ist is gorgeous but maybe slightly on the Kylie Jenner side for me – Happy Nude Year has just the right amount of pink to lift the colour up some. At £8.99, these are brilliant value and I'll always highly recommend them.
Next up, an even more budget friendly badboy in the form of Zoeva Luxe Cream Lipstick. The German brand, infamous for their sterling quality makeup brushes, are less well known for their makeup but it certainly deserves more recognition. Cooling Passion just might be my ultimate red lipstick. The shade works perfectly with my skintone and as for the formula, let's say some higher end brands could take a leaf or five out of Zoeva's book. Creamy and moisturising while taking no prisoners in the pigmentation stakes, it even lasts well through eating and drinking and fares decently without the aid of a lipliner. Coming in at just £7.50 from Beauty Bay, you simply must try one of these.
Going to the polar opposite end of the price scale, boutique British brand Delilah doesn't come cheap, with their Colour Intense Cream Lipstick clocking in at £24. If you live life luxe, this one's for you – from the beautiful packaging and the Delilah embossed on the bullet to the easy-wearing satin finish and vitamin E rich formula, everything about these lipsticks screams luxury. The pinky nude Grace might not suit all skintones, particularly darker ones, but the eight available shades cover a huge spectrum so you're bound to find one for you. Treat yourself to one directly from Delilah.
Last but certainly not least, a relative newbie to the Illamasqua Glamore range. We all know – and I've spoken before – about how superior this lipstick formula is to its predecessor, and I welcome this hot red addition with open arms. Created in a collaboration with Virgin Atlantic as the finishing touch to their flight attendants' uniforms (imagine wearing an Illamasqua lipstick being an actual requirement of your job?!), I can't see Virgin looking bad on anyone of any skintone. Given that it's a bit less intense than the likes of Zoeva Cooling Passion, I've been reaching for this one on days when I fancy a slightly more pared-down red lip. Find it on counters on online at £18.50.
What lip colours are you feeling this season?