It's been over a year since I first blogged about Bourjois 24 Hour Cream Shadows and, finally, the brand have released a couple of new shades. Let me put this very, very simply: they are amazing.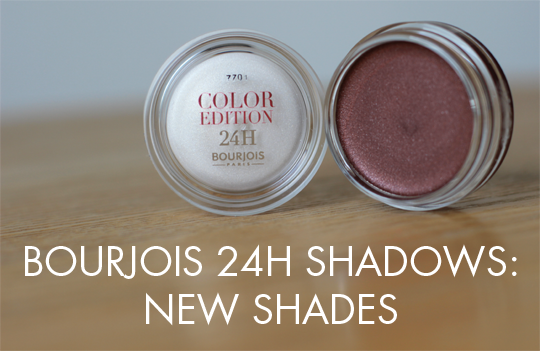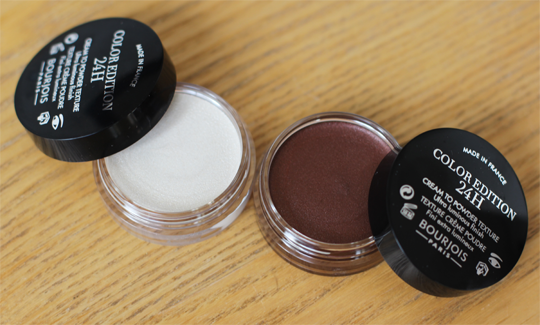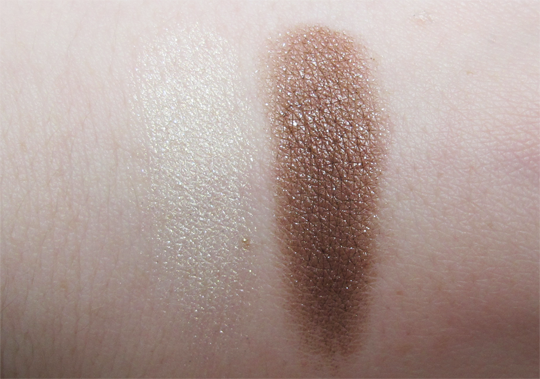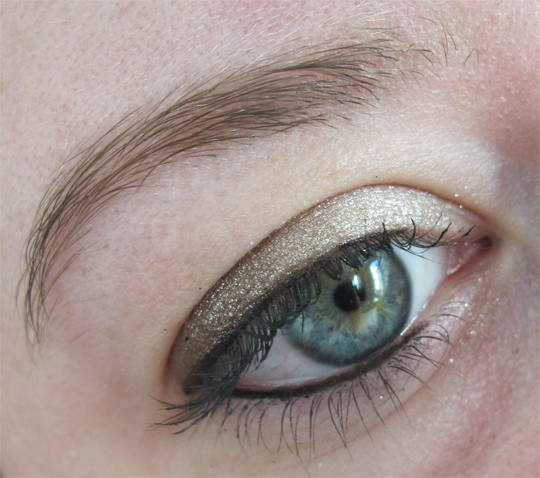 I have an (almost) shameful amount of cream eyeshadows in my stash, and the Bourjois 24 Hour ones are among the most unique in texture – an usually dry-feeling, pillowy substance that applies like butter to the lids and blends out with all the ease of the most luxurious powder shadows. They don't mess about on the shimmer front either, and of course being a cream product this doesn't give you the same fall-out problems you'd be likely to get with a powder.
The two new shades, Flocon D'or (the champagney one) and Marron Givre (the brown one) are stunning. I'm particularly obsessed with Flocon D'or and have been using it religiously for a few weeks now; it takes two seconds to apply and instantly makes it look as though I've put a lot more effort into my makeup than I really have. If I can be bothered to add an extra twenty seconds – ooh, now we're pushing it – I'll add Marron Givre to the outer corners too as they blend together seamlessly with just a quick smudge of a finger. Marron Givre also works nicely alone smudged all over the lid for an instant, lived-in smoky eye. What's more, while they're both excellent for a quick eyeshadow fix, they can certainly be dressed up and turned into the star of a far more intricate look for the party season with the addition of other eyeshadows.
Super duper highly recommend these, particularly Flocon D'or which I hope will become as indispensable for you as it has for me. They cost £6.99 each and are currently supposed to be Amazon exclusives but I've only had luck finding Flocon D'or. I don't doubt they'll make their way to Boots and Superdrug soon enough though, so keep an eye out!