On Friday night, I was in bed scrolling through Instagram before I went to sleep (everyone does that as a bedtime ritual, right?) and a post popped up from one of my favourite feeds, @london. This was the first I'd heard of the World Wide Instagram Meet, but the 10th one was due to happen on Saturday. WWIM is, as the name would suggest, a worldwide event where Instagrammers all over the world meet up simultaneously in various cities and, funnily enough, take lots of photos. The London #WWIM10 was happening in Queen Elizabeth Olympic Park, which as I've banged on about before, is my backyard, so I thought it'd be crazy not to head over there and join in. It's all free, after all!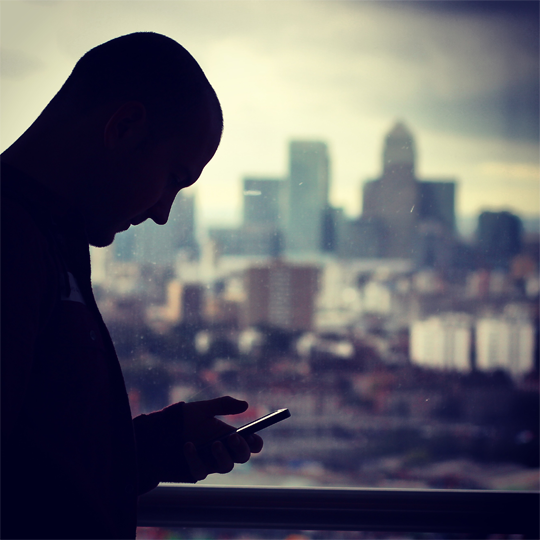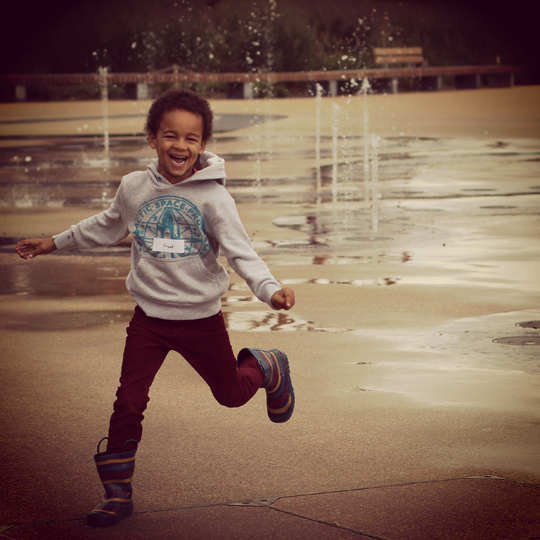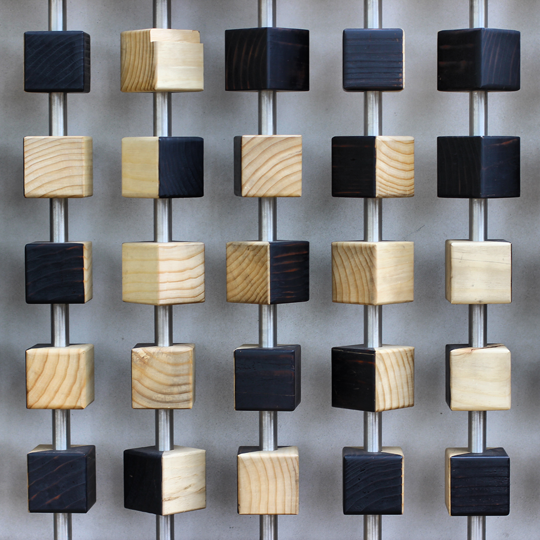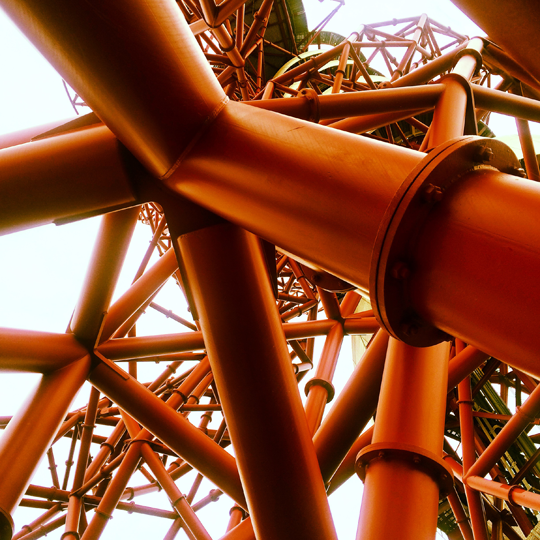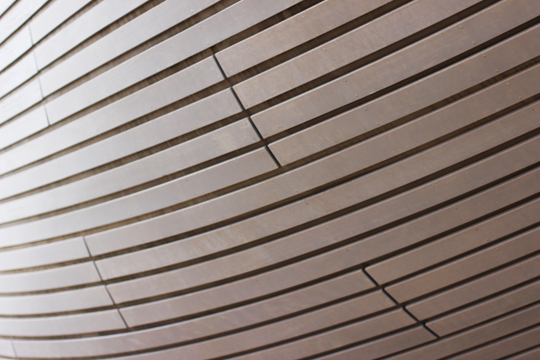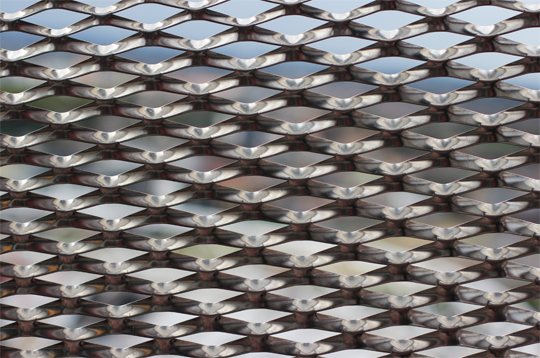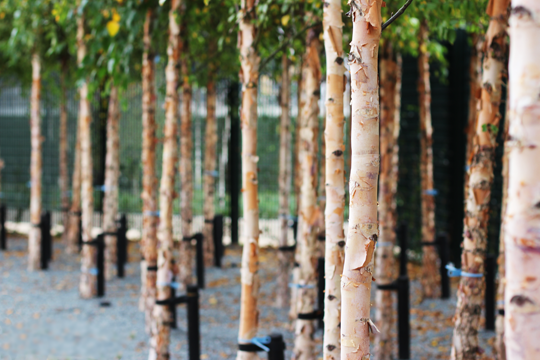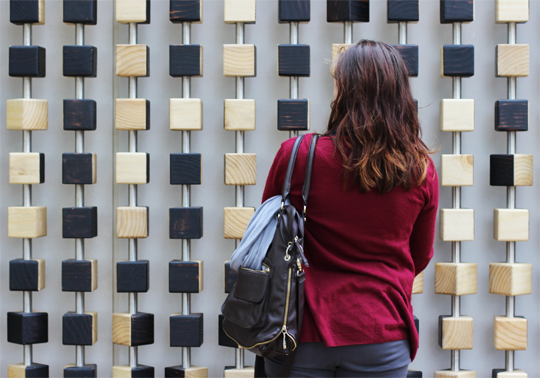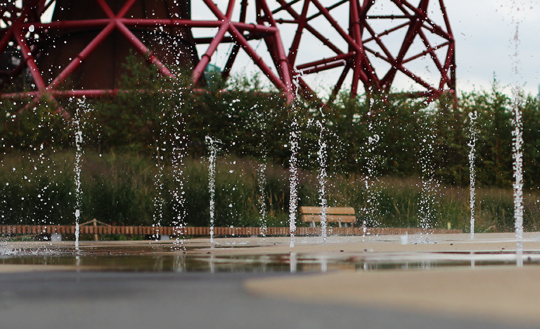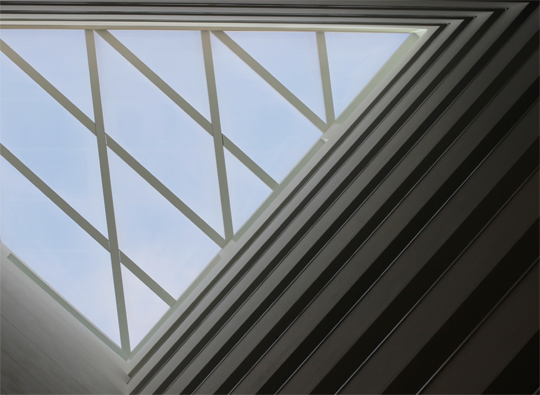 This one's a bit of a cheat, I took it as I got home – it's the view up to the ceiling of my building from the atrium – but hey, I was still in full-on photo mode!
So, as it turns out, #WWIM10 London was one of the highlights of my year. It was due to all kick off at 10am, and I wandered over there pretty early at 9.45 where a small crowd of the organisers and the early birds was already gathering. I've never been a particularly shy person, so I will never know why I was gripped by such a strong feeling of terror, but I honestly sat on a bench about 100 yards away from the group for a full half hour before I'd worked up the courage to walk over and join the fray. I'm so glad I did, as I had one of the best days I've had in ages. I seemed to have left my voicebox at home, but fortunately it wasn't too long before someone struck up a conversation with me (for that, Alex, I will be eternally grateful!). I quickly learned that Alex (@daydays669) works in IT recruitment, which sounds irrelevant now but all will become clear shortly.
A highlight of #WWIM10 was a free visit to the top of the ArcelorMittal Orbit, that twisted red steel monstrosity that holds the honour of being the UK's tallest sculpture. I lost Alex on the way over to the Orbit, but got chatting to the sweetest American girl Lucy (@lucyhunt), honestly I'm so grateful to have met her. We bumped into Alex again at the top, and our threesome stuck together until I went home. While walking between observation decks at the Orbit, we passed a couple of guys I recognised as living in my building – Lee (@eject) and Frank (frankdasilva).
"Hey, don't I recognise you from somewhere?"
"Yes, you're Lee, right? And you're Frank? I'm Leanne, I live in EV, I'm Leanne Buyapowa on Facebook" (FYI I only really use my Facebook for work and community related stuff in my area, hence the name).
"Oh hey, great to meet you" (introductions to the others, so on and so forth).
As we walked away from Lee and Frank, Alex looked at me with a puzzled look.
"Did you just say you work for Buyapowa?"
"Yeah, why, do you know us?"
"Shut up, we do your recruitment!"
"Shut up, no frigging way!" (and so on and so forth, again)
Can you freaking believe that? Of all the 400+ people at #WWIM10, the first person I got chatting to happened to be someone I'd spoken to on the phone a dozen times before and never even knew it. How utterly, utterly bizarre. It's a small, small world.
Lucy, Alex and I headed into East Twenty and talked life, photography and travel over duck wraps but sadly I had to head off early at about 1.30 as I was off to the Illamasqua Distinction in Makeup Artisty Awards (it's a hard life, I know) later in the afternoon, but I really wish I could have stayed at #WWIM10 for the duration – there were various challenges set including best portrait, best jump shot, best depth-of-field and best architecture with some seriously epic prizes up for grabs including a helicopter ride over London and an Olloclip iPhone lens kit. They even headed into my ends, East Village, later in the afternoon and I would have loved to show Lucy and Alex around! Sigh.
All in all though, an amazing day. I got the chance to meet some amazing people, get some decent shots and find dozens of talented photographers to follow on Instagram. I will be keeping a very eager eye out for number 11 in the hopefully not too distant future, and hope to see you there too. In the meantime, be sure to check out the hashtag (#WWIM10, duh) to see some incredible shots from the day, and give me a follow too, if you're feeling extra nice!