Last week, I attended a culinary masterclass with Honestly Healthy's Natasha Corrett in aid of a dental product (that I'm currently trying out and surely will fill you in on soon). Natasha is an advocate of an alkaline, vegetarian diet, and as a true carnivore to the core I was more than a little skeptical when I went in. When I left, however, I had a surprisingly full and happy tummy. One of the recipes in particular completely blew me away, so at the weekend I couldn't resist recreating it with a few little tweaks of ingredients and quantities. You can see the original recipe here, but here's my slightly different version of Natasha's Butternut and Aduki Bean Salad.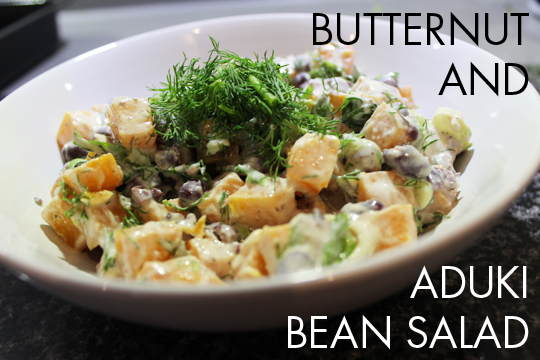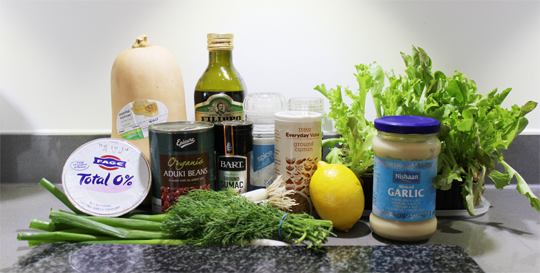 To make about 3 portions to eat on its own, or 4-5 served as a side with something else, you will need…
500g butternut squash
2tbsp olive oil
1/2 tsp cumin
A tin of aduki beans
A handful of salad leaves of your choice, or baby spinach
4 spring onions
A bunch of fresh dill
200g-ish yoghurt
1 lemon
A couple of cloves of garlic
1/2 tsp sumac
Sea salt and black pepper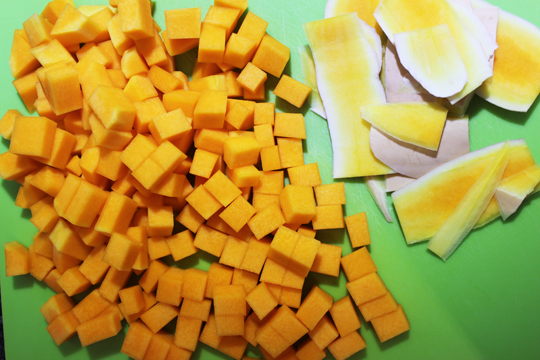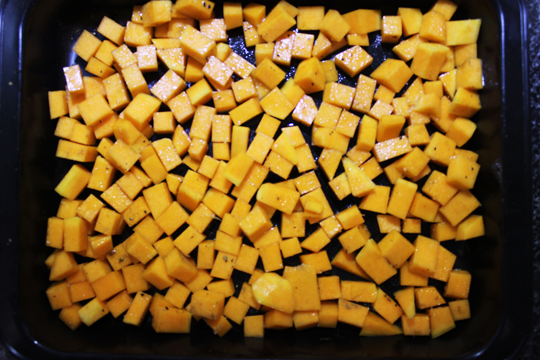 I absolutely love butternut squash, it's one of my favourite vegetables, but anyone who cooks it knows that preparing it is a labour of love. Preheat the oven to 200c (180 for fan ovens) or gas mark 6 and get ready for some serious chopping. Peel the squash and chop it into roughly 1cm square cubes.
Chuck it all in a roasting tin and toss with the olive oil, cumin and a good twist of salt and pepper. Because you've cut the butternut into such small pieces, it'll roast in about 15-20 minutes, in which time you can get on with the rest of the prep.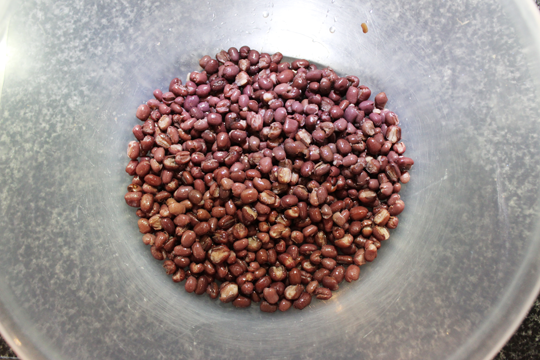 Drain the aduki beans and give them a really good rinse in a sieve until the water runs clear, then tip them into a large mixing bowl.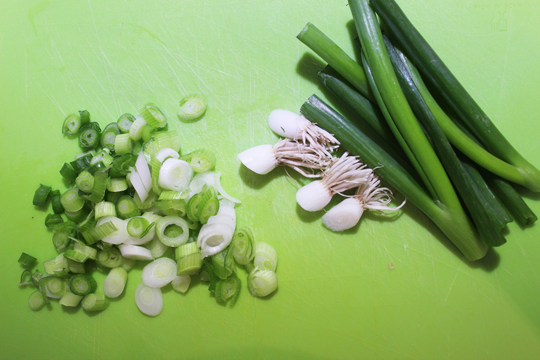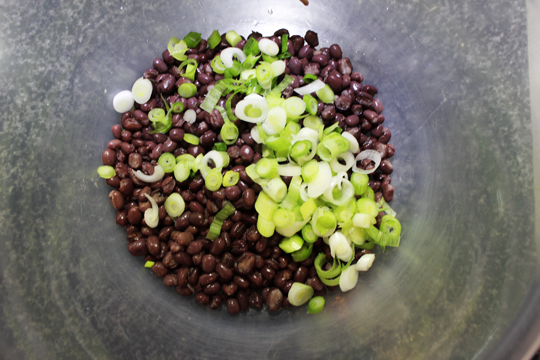 Finely slice the spring onions, and chuck those in the bowl too.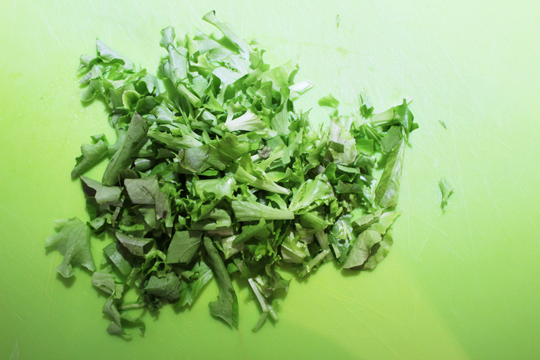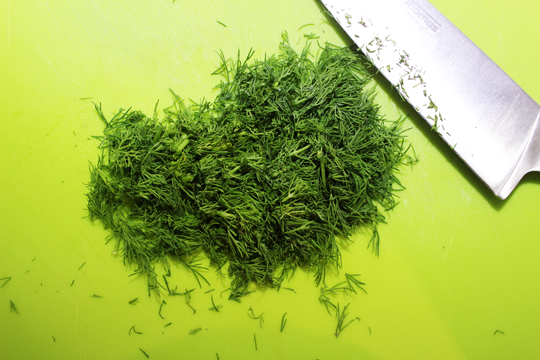 Do the same thing with the leaves (mine are just from a living pot of baby salad leaves) and the dill and add them both to the bowl too, reserving a few sprigs of dill if you want to be fancy with your presentation. Toss it all together with your hands until well mixed.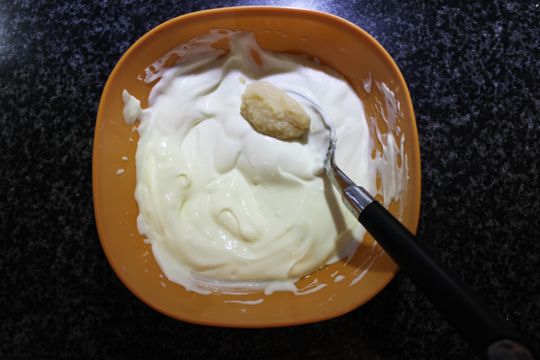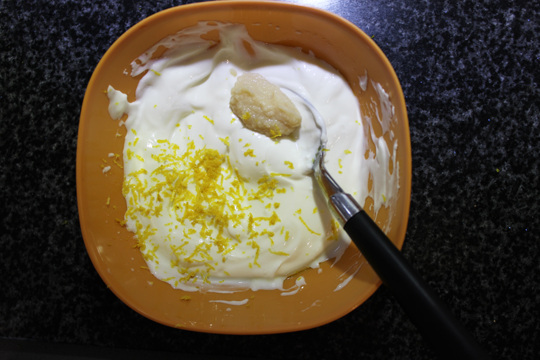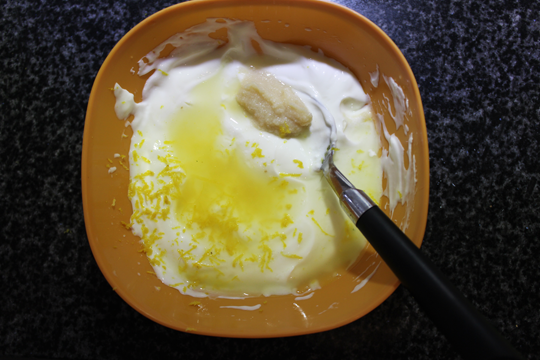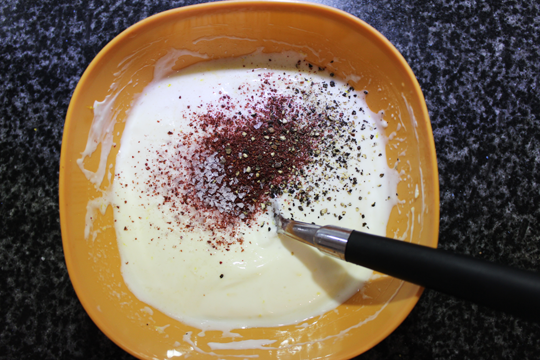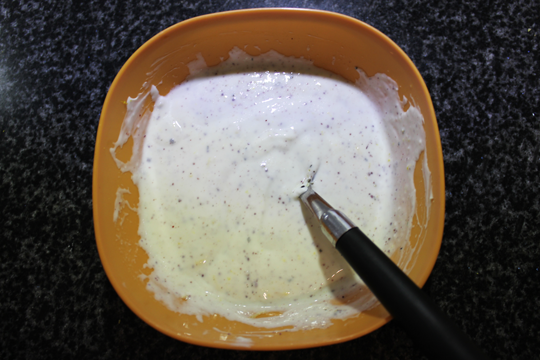 Now for the dressing. Empty the yogurt (I used a 170g pot of Total 0% Greek yogurt) into a bowl. If it's a thick yogurt like Greek, mix it up a bit to loosen. Now, grate in a couple of cloves of raw garlic – or if you're lazy like me, use a teaspoon or so from a jar. Grate in the zest of the lemon, and squeeze in the juice, catching the pips with your hands. Pro tip – if you roll the lemon firmly on your work surface a few times before cutting and squeezing, you'll get a lot more juice out of it. Mix it all together, then season with the sumac, salt and pepper and mix again.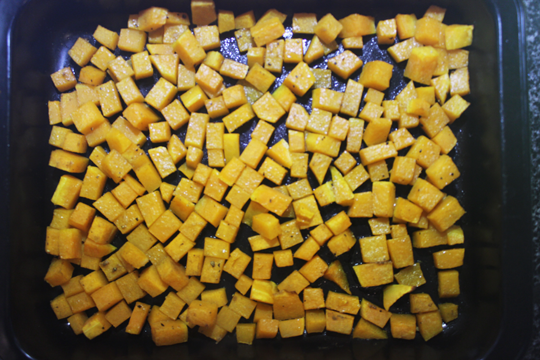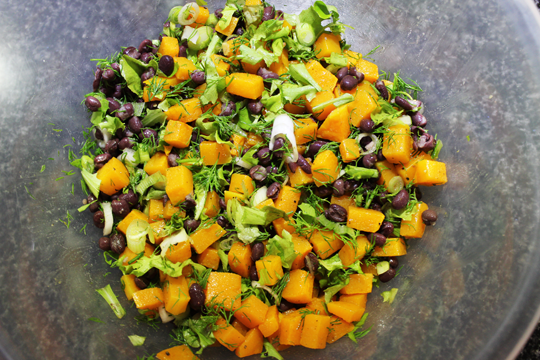 By this time, your butternut squash should be nicely softened so take it out of the oven and allow it to cool a bit. Throw that into the bowl of beans 'n greens and toss with your hands again. Pour in the dressing and stir until everything is well coated. Taste and add more seasoning if you think it needs it, then serve – with the extra sprinkling of dill if you like.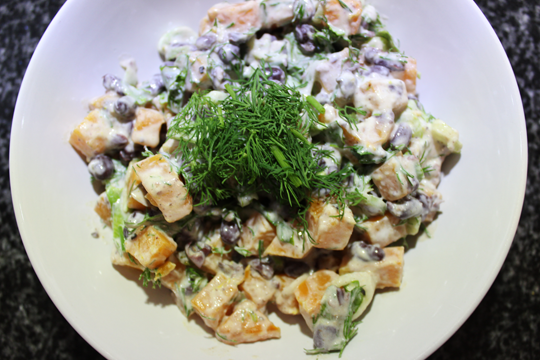 This is absolutely gorgeous on its own, and doesn't taste nearly as virtuous as it really is. If you want to bulk it out – and eschew vegetarianism – you could serve it alongside grilled chicken or poached salmon, or whatever you like really. It's so quick and easy to put together, so that makes it a good one to make a big batch of and take to work for lunches to prevent the temptation to pop out and get something decidedly less healthy.
Enjoy!