Sundays, generally speaking, are made for doing absolutely nothing at all except possibly cooking the mother of all roast dinners (if you can be bothered, of course). Some Sundays, though, I crave getting out and doing something rather than festering in my pyjamas all day. If you're the same, why not spend the morning hitting up the local markets in your area? East London is a veritable treasure trove of markets, so when my sister came to visit last weekend we took a wander round some of my favourites…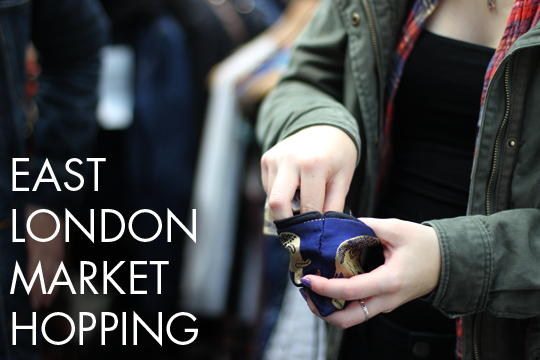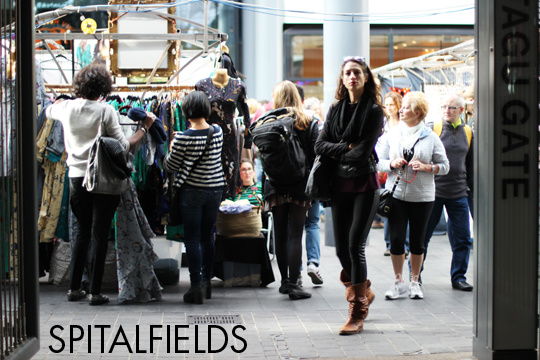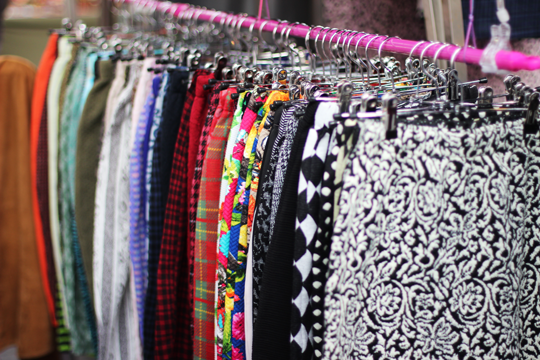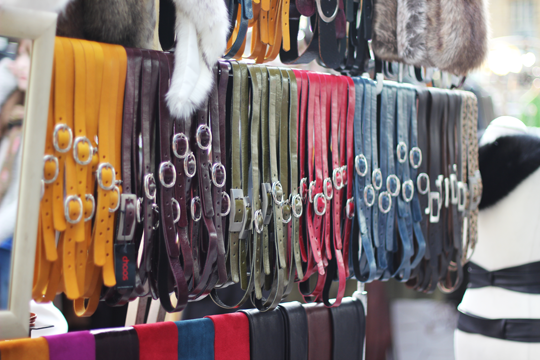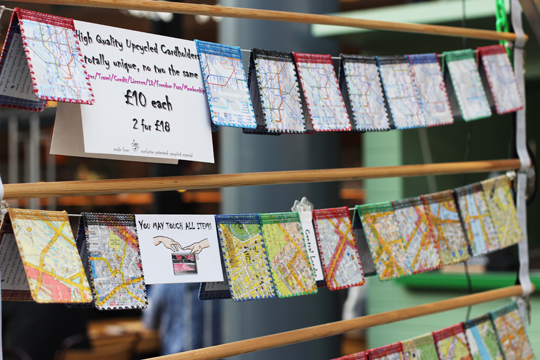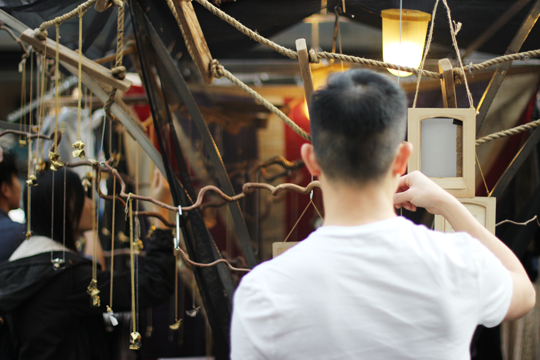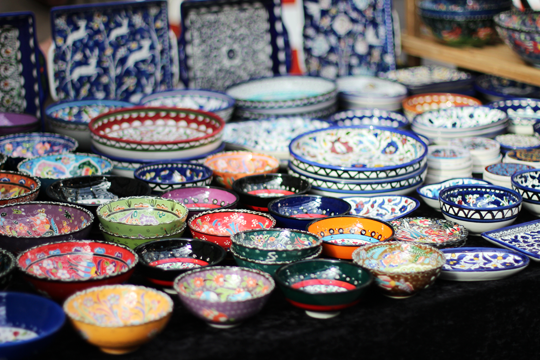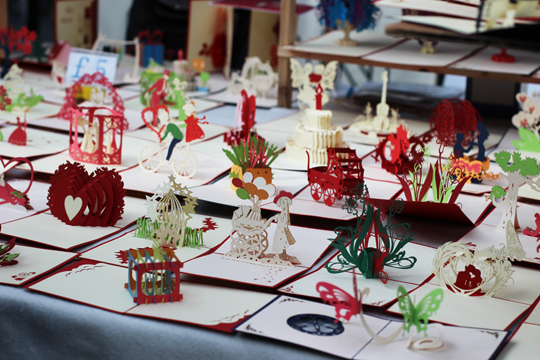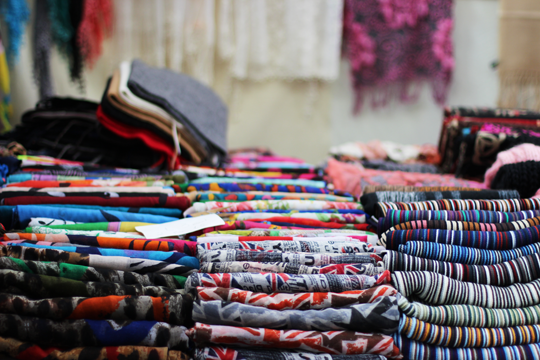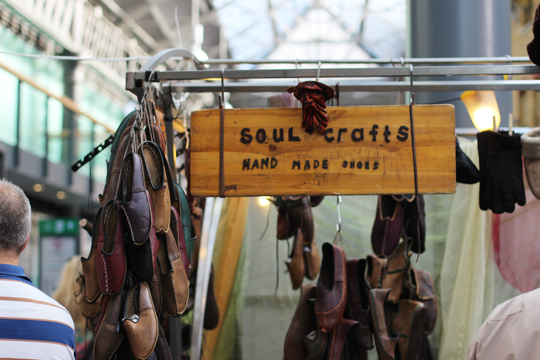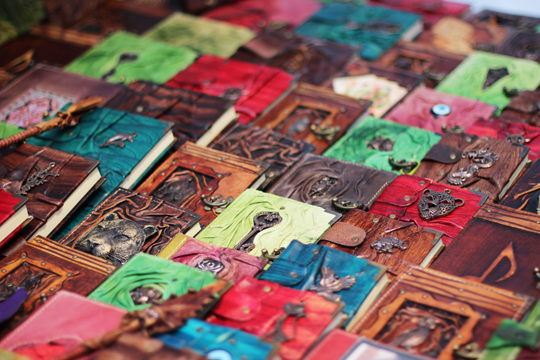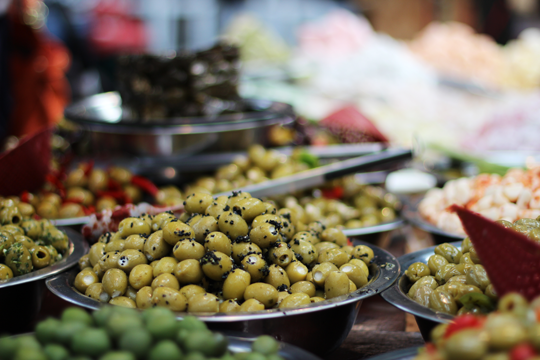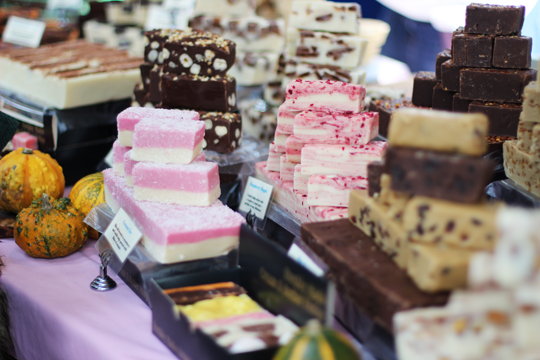 Old Spitalfields Market
Brushfield St, E1 6DT
Best for… Clothes, crafts, food
The three markets that Rachel and I visited (and a whole bunch more that we didn't) are within easy walking distance of Liverpool Street station, so that's where we started our route along to our first stop, Spitalfields. Despite being a regular fixture in the city since 1887, Spitalfields has gained a new lease of life in recent years. Sundays are busy here and you'll find dozens upon dozens of independent designers and artisans selling everything from clothes, accessories and jewellery to hand-crafted greeting cards, leather-bound notebooks and framed artwork. If you get peckish, squeeze your way out to the edges of the market for something sinful from the many street food vendors or, if you fancy feeding the corporate demons instead the market is surrounded by convenient chain eateries (including a couple of my favourites, Leon and Chilango, the latter of which is just outside the market on Brushfield St). Spitalfields is chock full of photo opportunities, but do check for 'no photos' signs on the stalls. Some of the traders are understandably very protective of their work. Even if there's no sign, do ask the trader before snapping their wares – and be prepared for security guards on a power trip telling you off even if you do have permission!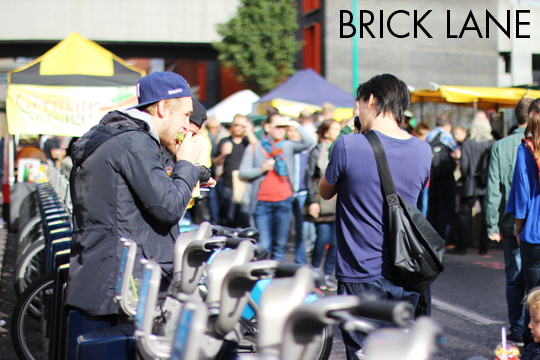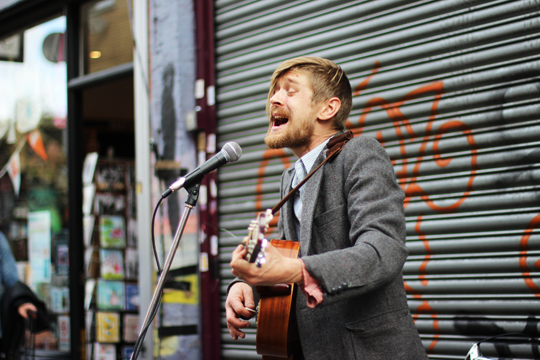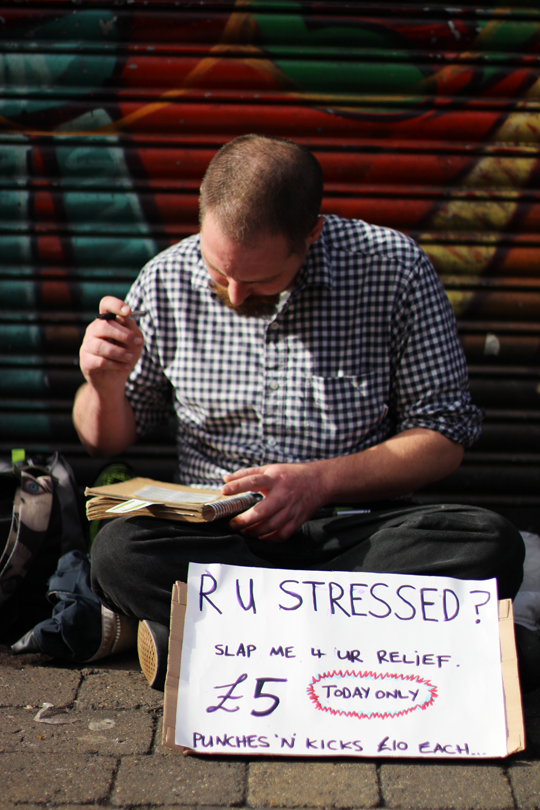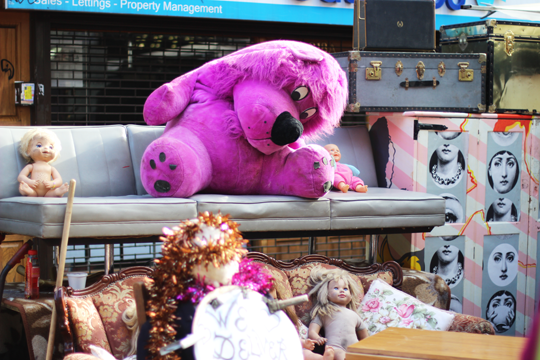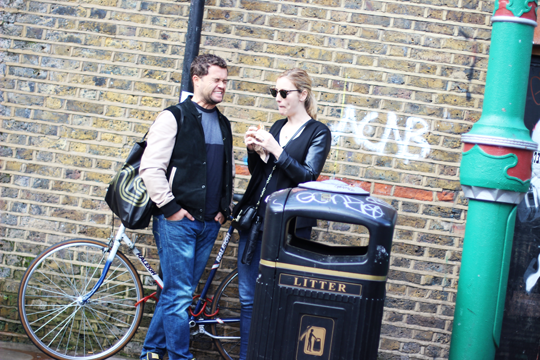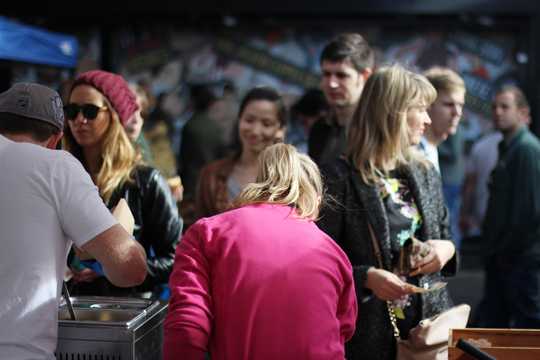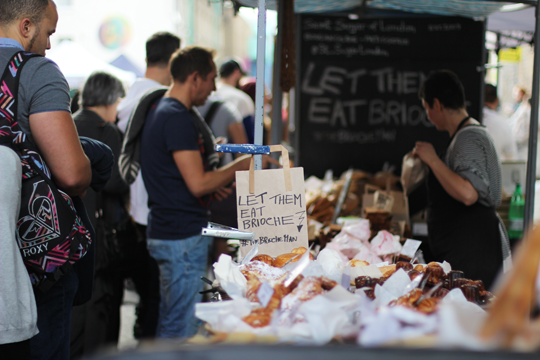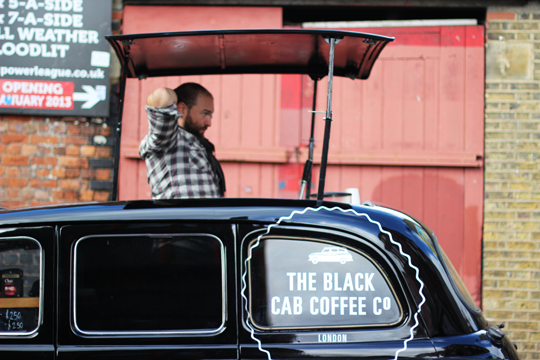 Brick Lane Market
Brick Lane, E1 6SB
Best for… Household goods, food, the weird and wonderful
Just a few streets away, you encroach upon official hipster territory at Brick Lane. Actually spanning several surrounding streets and the indoor Sunday UPmarket, you could quite easily spend all day wandering Brick Lane market taking in the sights and smells, people watching – and maybe even heading up to the opposite end of Brick Lane for a bite at my favourite StickyWings when you're all hipstered out. Just to keep a more authentic vibe about the whole thing, you'll find some old-school fruit and veg stalls dotted about among the truly bizarre stuff; if you fancy taking home a creepy, battered doll (see photo above!) then Brick Lane is the one for you. Each to their own, and all that.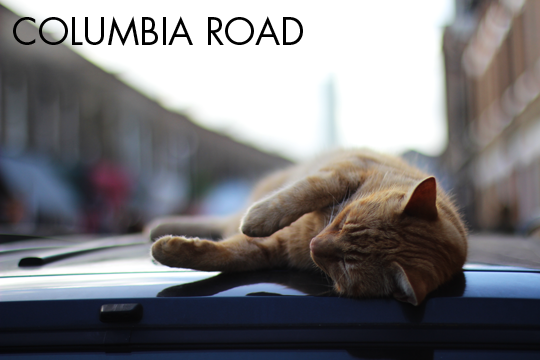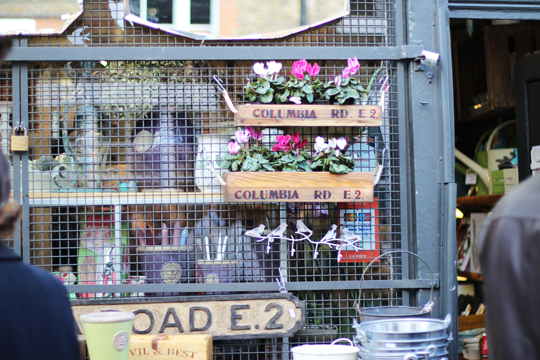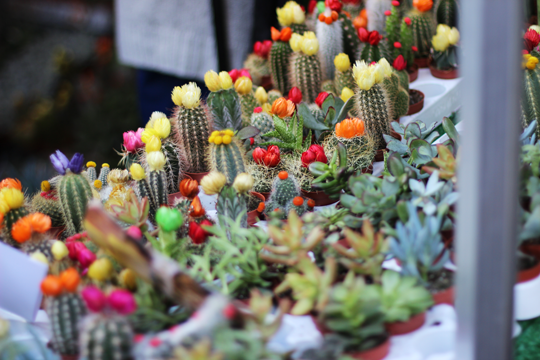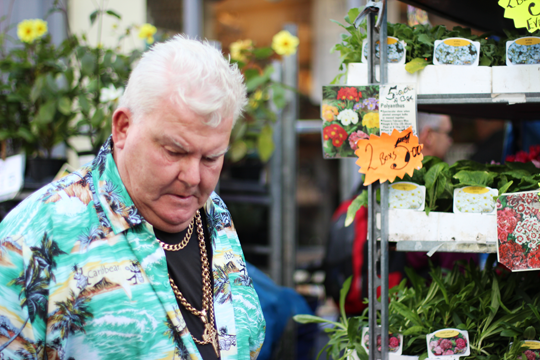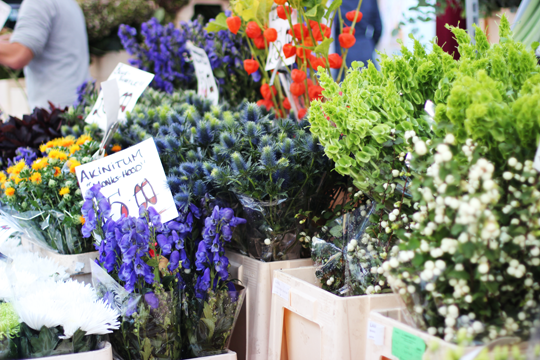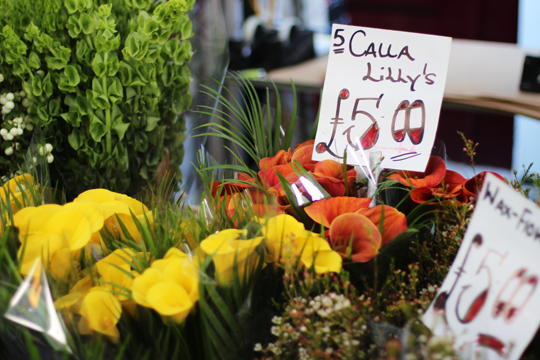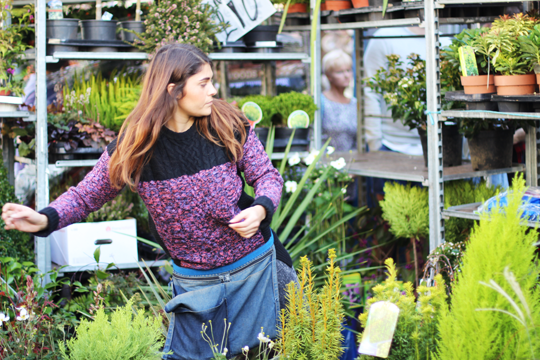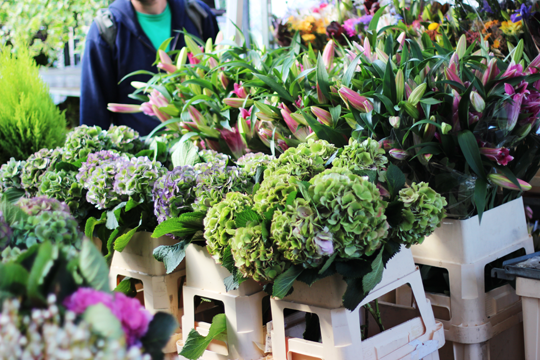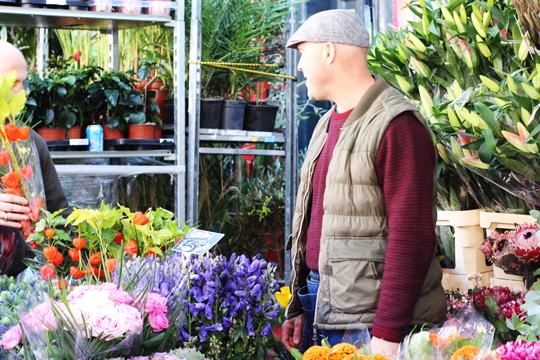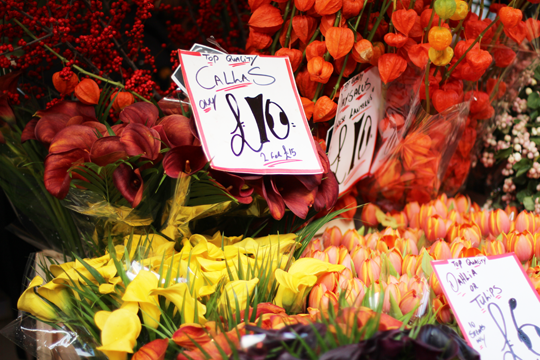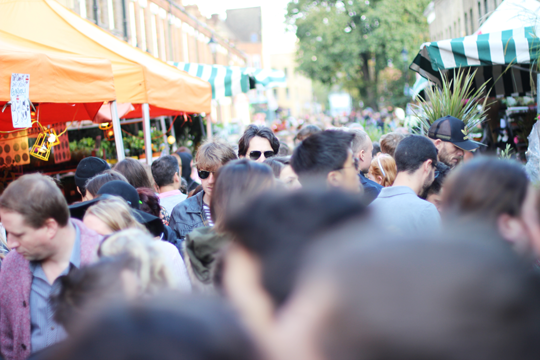 Columbia Road Flower Market
Columbia Road, E2 7RG
Best for… Flowers (no shit)!
My favourite of them all, Columbia Road is an explosion of colour, a crush of bodies in a narrow street and a cacophony of TWO FER A PAAAHND DARLIN'. Everything about it looks, feels and sounds like a proper, honest-to-god East End market and I absolutely love it. It's not every day you get called a 'flame-haired jezebel' by a sexuagenarian in a Hawaiian shirt when you pay him for your bargain Calla Lilies. Even if you're not looking to deck your home out in flora, make sure you come to Columbia Road with time on your hands as it'll take you half a lifetime to get from one end to the other. It's not a particularly long road, but it gets busy and there'll be periods where you don't actually move for five minutes. Not that that will bother you – there's plenty to look at, to smell and to hear. A total feast for the senses and an absolute must-visit at some point in your life!
What are your favourite markets to visit? I'm a bit of a market whore, so recommend me some of your favourites (particularly in the capital), I'd love to check them out.