Hot on the heels of the high end nail brand's last stunning release, New York Marquee, comes the equally covetable Deborah Lippmann Fantastical Collection.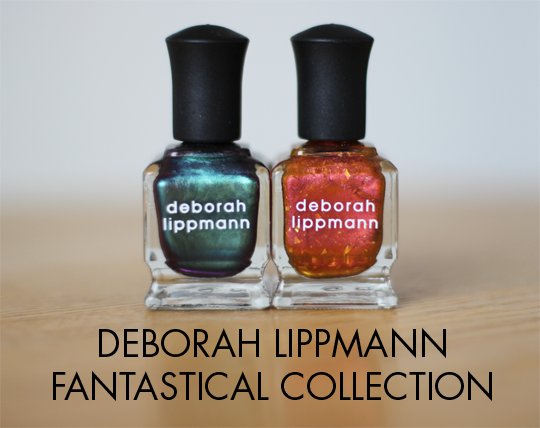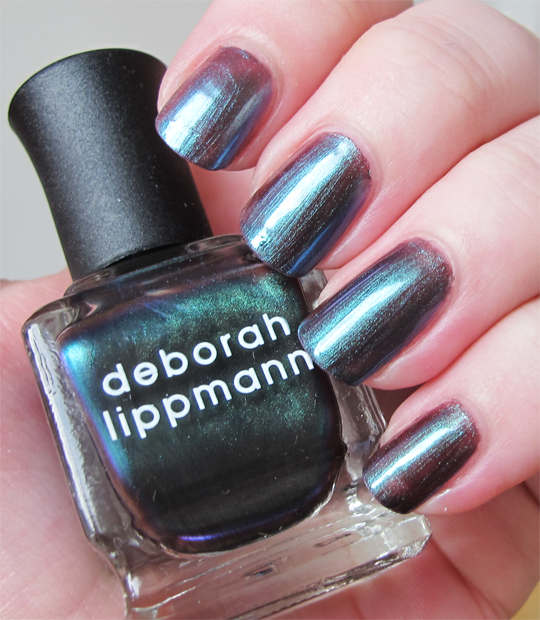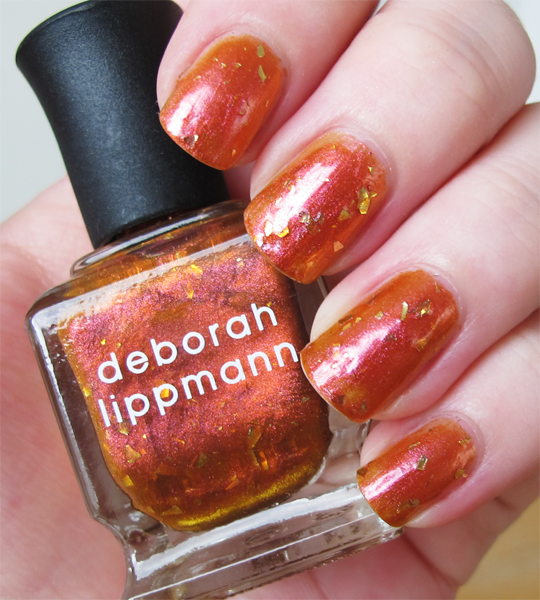 Despite being comprised of just 6 polishes, the Deborah Lippmann Fantastical collection covers a lot of bases in terms of colours, textures and finishes. Created with Halloween in mind, but honestly suitable for any time of year if you like your nail polish on the unusual side (yes!), you're sure to find something you like in this striking sextet.
The two polishes I have from the collection are wildly different yet equally gorgeous. The multi-chrome finish of Dream Weaver* presents a challenge when trying to identify all the different colour nuances it displays – I can pick out various blue and indigo shades, emerald green, maybe even a hint of reddish-brown. The first coat goes on fairly sheer, but opacity builds up nicely with the second coat. Apply the second coat carefully to avoid visible brush strokes. The burnt orange Marrakesh Express* has its own duochrome in the form of a eye-catching pink, but the shards of gold are the main draw to this one. It can be tricky to apply evenly, as with any polish that contains large or irregularly shaped glitter pieces, but just employ the good ol' fish-and-dab technique and you're golden. If you managed the Models Own Mirrorball polishes without banging your head against a wall, Marrakesh Express will be a walk in the park.
The Deborah Lippmann Fantastical collection ranges from £16-£18 (no, I don't understand the price difference either) and is available in store from Harvey Nicks, Harrods, Liberty, Selfridges and online at LookFantastic.