If you have an addiction to wearable, neutral eyeshadow palettes, then here's some new crack for you just in time for Christmas – the Clarins Essentials Palette.*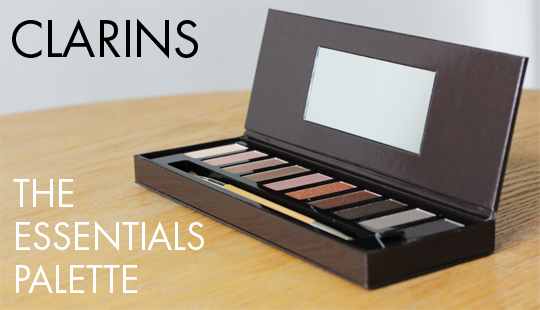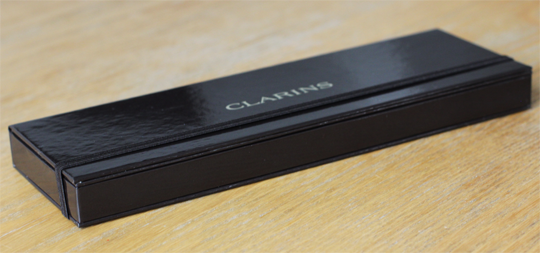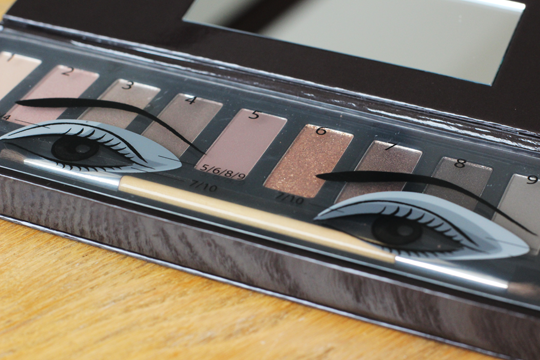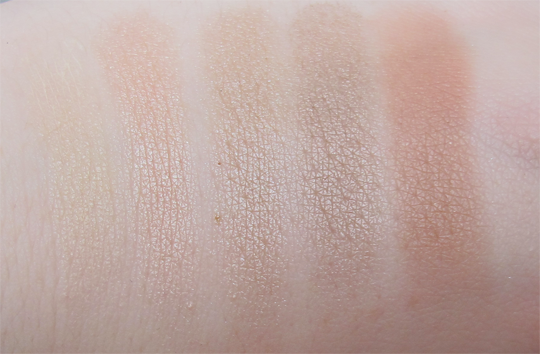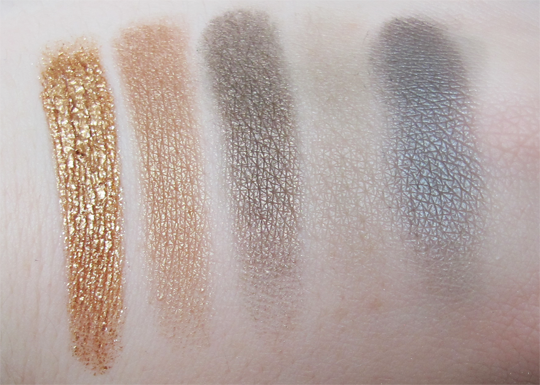 A selection of 10 neutral shades in a variety of finishes, from shimmering champagne to sultry grey satin, and a total curveball in the form of that deliciously creamy gold leaf. I believe this is the same one that was in the Odyssey Quartet over 2 years ago; personally I love it, an unexpected addition to what could otherwise be considered a fairly bland, been-there-done-that kind of palette.
Most of the shades swatch a little warmer than they appear in the palette, and there are a couple of dud shades lacking in pigment but let's be honest, this is Clarins. We go to Clarins for pretty, wearable makeup, nothing outlandish or with scary amounts of pigmentation. At first glance this palette appears a fairly good choice for travelling, thanks to the versatile shade selection and the inclusion of a mirror and decent quality double-ended brush, but the packaging leaves a little to be desired. It's all cardboard, so not particularly sturdy for knocking around in a makeup bag, and sturdiness aside I have to say the packaging feels a little cheap and out of place for a premium brand like Clarins.
Having said that, the price is reasonable at £35 and I think it'd make a good gift for eyeshadow fiends in your life. Over the last few Christmasses, I've bought my sister every single Urban Decay Naked palette in existence so perhaps its time to move to a new brand to expand her already excessive neutral collection..
The Clarins Essentials palette is out now on counters and online – will you be picking it up for you or for anyone else?