Buffalo wings. Something that, if you've been to the States, you've doubtless eaten by the bucketful. Something that, if you've eaten before, you will find its UK imitation very lacklustre by comparison. Fortunately, there is a tiny little place on Brick Lane, East London, that can transport you to buffalo wing heaven in just one mouthful – allow me to introduce you to StickyWings.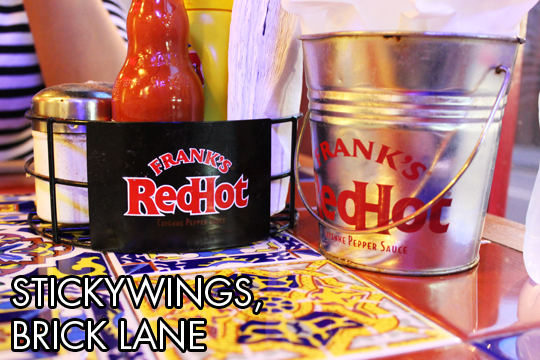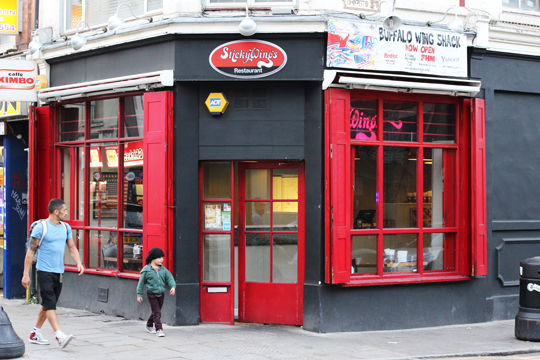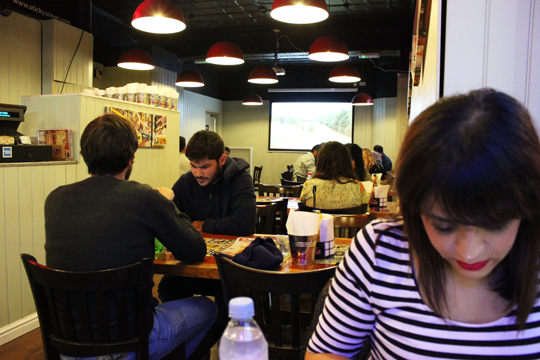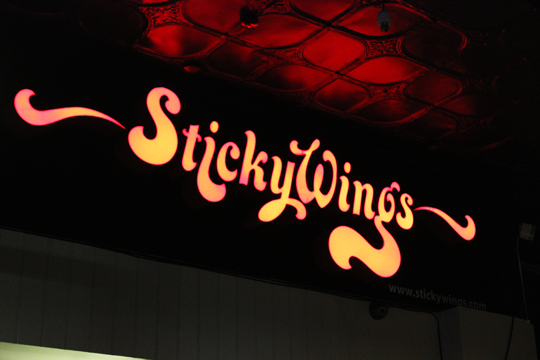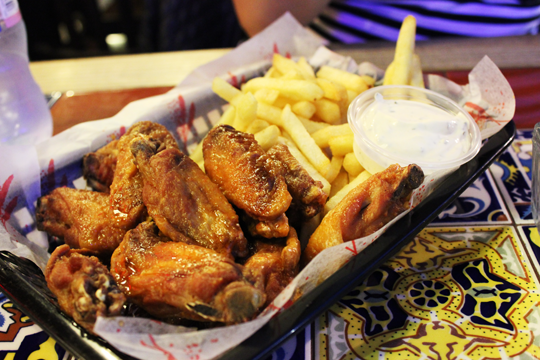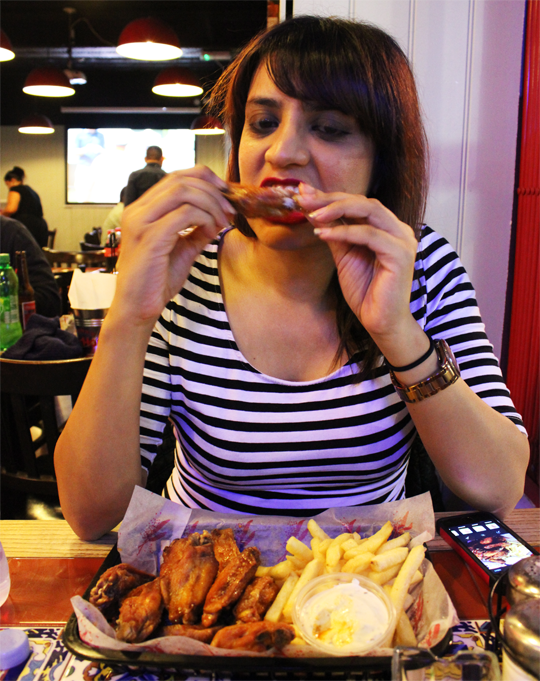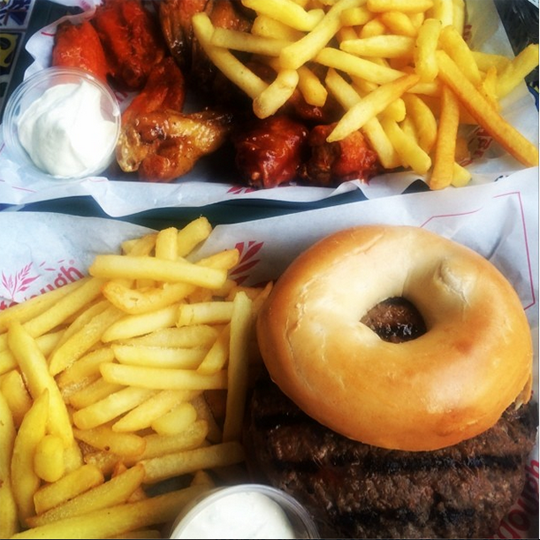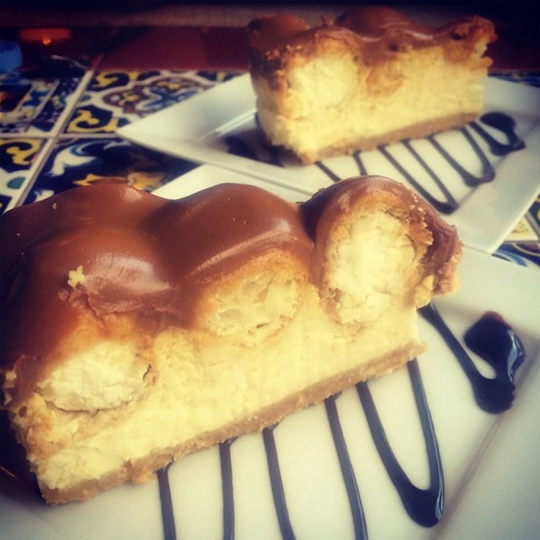 If you can make your way down Brick Lane without being forcibly dragged into a below-average curry house, you'll find this unassuming little restaurant on the corner of Brick Lane and Chicksand Street. StickyWings is owned by Darul, one of the nicest restaurant proprietors I've ever encountered, and someone who your quest for wings will not be complete without chatting to.
The menu is perfect in its simplicity. Chicken wings – bone in or boneless aka breast pieces – come in 4 flavours and two sizes. The UK portion contains 6 wings, and the US portion has 11 for you to fight your way through. Both sizes come with a side of the most mouthwatering, crisp and fluffy fries this side of the Thames with not a drop of grease in sight, but you can swap these out for one of StickyWings' other sides if you like which include celery sticks (a match made in heaven for buffalo wings), onion rings, and corn on the cob. Your order also comes with your choice of dip; blue cheese, ranch or chili, which is entirely necessary for wing-dippage action.
As for the flavours, you can choose between classic American Buffalo, StickyWings BBQ, Jerk Twist and Hot Chili. I've tried all the flavours and Buffalo is definitely my favourite – there's something about that combination of hot sauce and butter that is just so wrong in its sinfulness that it just feels right. I'm also a big fan of Jerk Twist which is full of spicy citrus flavours, and BBQ is deliciously sticky and sweet. Hot Chili is slightly too hardcore for my precious white girl tastebuds, but on our first visit Darul described it as 'a lip burner, not an internal burner' which sums it up pretty nicely. Don't worry if you have trouble deciding on a flavour – you can mix and match for both UK and US portions.
If you fancy something different, you can have your wings in a wrap but I prefer mine unadulterated. If you don't fancy chicken, then a) what the hell are you doing visiting chicken wing Mecca? and b) you're in luck. The Boom Burger is the only beef option on the menu – an absolute beast of a beefburger served in a bagel with lettuce, tomato, ketchup and plastic cheese (which I always ask to be left out!). Now, I know my beef and I'm telling you this is seriously one of the most hardcore burgers I've ever had, the taste is out of this world. Still, I'd only recommend the burger for subsequent visits – you must acquaint yourself with the Cult of StickyWings by ordering a portion of American Buffalo Wings. Seriously.
There's just one dessert on the menu – the Funky Cheesecake. One dessert choice sounds a bit wank, I know, but trust me this is a damn good one. A creamy, indulgent cheesecake topped with Dulce de Leche and filled with profiteroles. That's right, profiteroles. Despite being a dessert-within-a-dessert, it somehow manages not to be too sickly sweet and is the perfect way to finish off an already diet-killing meal. A basket of wings, a hefty slice of Funky Cheesecake and a drink won't set you back more than about £15, so it's a cheap date, too.
I highly, highly recommend a visit to StickyWings. Sheenie and I have been about 7 or 8 times now, and have converted at least a dozen people, not one of whom has left disappointed. They've thought of every last detail, from lemon-scented towelettes to wipe your inevitably mucky fingers post-wings and a little bucket on every table to chuck your bones in. Just go, you won't regret it, I promise.
StickyWings can be found at 40 Brick Lane, London, E1 6RF. Darul is a little short-staffed at the moment, so opening times are 6pm onwards from Tuesday to Sunday, closed Mondays. The menu is also currently restricted to wings, boneless wings, sides and drinks – but those are the main attraction anyway. Oh, and everything's halal, too. Off you go!