A kiss on the hand may be quite continental, but nail polish is a girl's best friend… and apparently, new Models Own Diamond Luxe Nail Polish* contains real diamond dust. Blimey.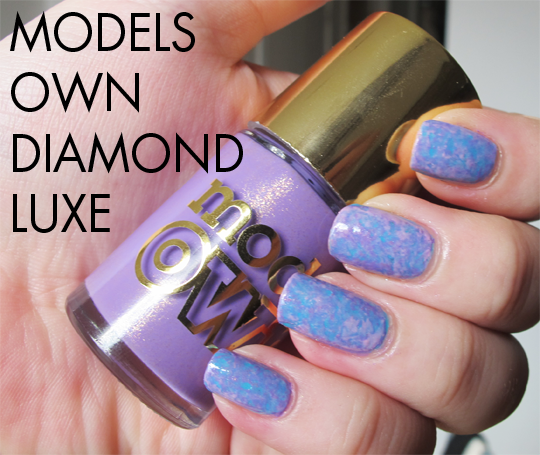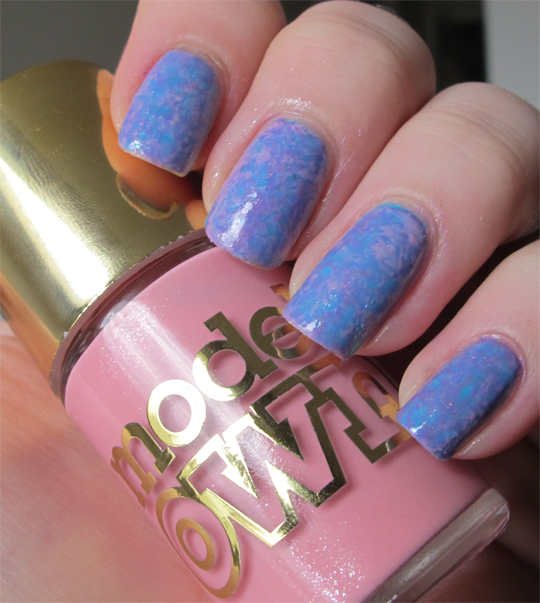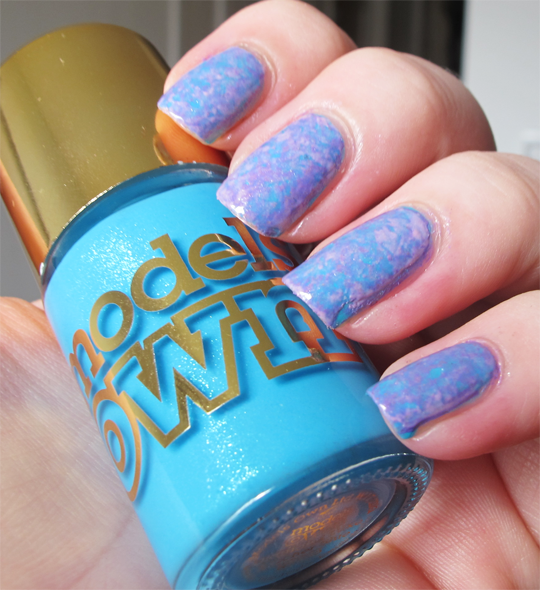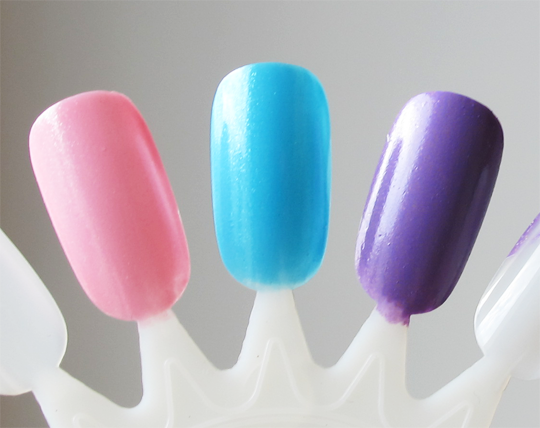 L-R: Princess Pink, Asscher Blue, Pear Purple
This is a cute little collection – ten vibrant shades that are varied enough to work through all seasons, infused with a sophisticated shimmer. A shimmer that's not particularly visible in my photos, but it's definitely there! I threw together the three shades I have in a saran wrap manicure, just 'cause I've not done one for a while.
The polishes are smooth and easy to apply, but the formula is ever so slightly on the thick side so watch out for that. It dries relatively quickly, but I'd always suggest capping everything with a fast drying topcoat anyway. Asscher Blue and Pear Purple are almost one-coaters, although a second coat never goes amiss for the sake of completeness, and Princess Pink is a little sheer on the first coat but opacity is perfect after the second. Wear time is about average, managing a good few days without any noticeable tip wear or chipping.
All in all, a good collection from Models Own with some really nice colours. There's an emerald green and a hot fuchsia that I really want to add to my collection, along with a grown-up taupe shade that would all be perfect for the impending autumn/winter season.
Models Own Diamond Luxe nail polishes will cost £4.99 each, and launch online from this Friday (19th September), then in Models Own Bottleshops from the 20th and in Superdrug stores nationwide from the 24th. Will you be taking a look at them?