If you, too, are Casper-like in skin tone, you'll know just how difficult it can be to find a decent product to bronze or contour your face that doesn't make you look like you've been Tangoed. I've tried a lot of horribly shimmery orange bronzers in the last few years, but fortunately I've also found some real winners. With something suitable for any budget, here are my pick of the best matte bronzers for pale skin.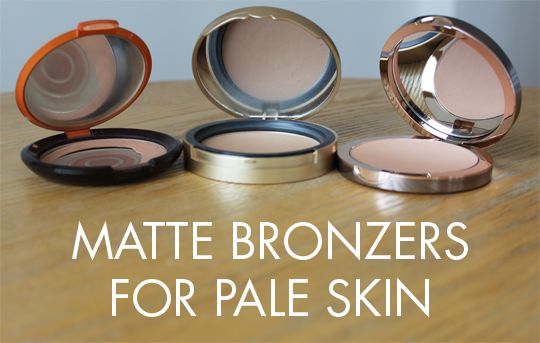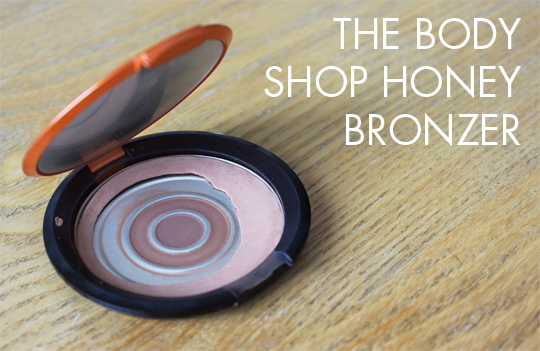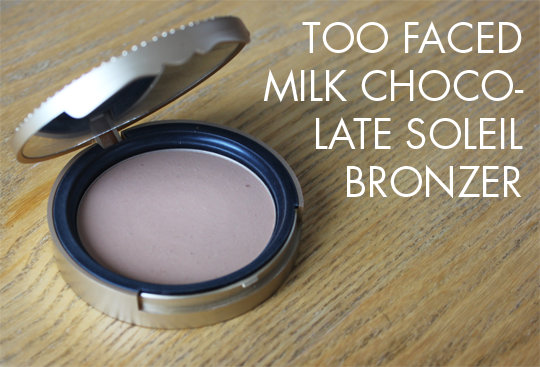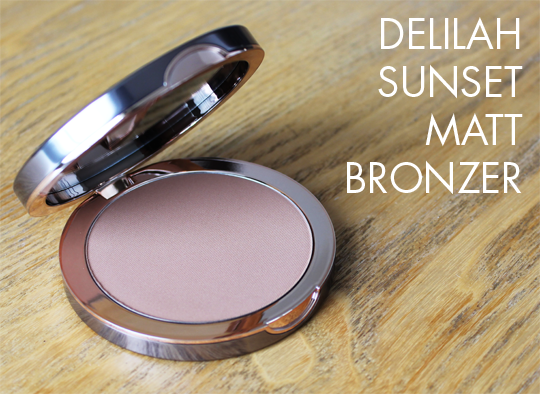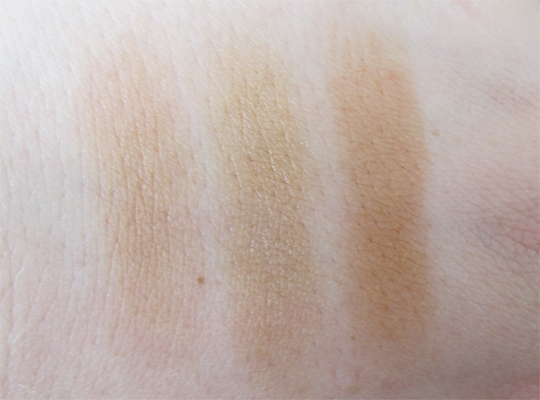 Swatches L-R: The Body Shop, Too Faced, Delilah Cosmetcs
I've spoken before about my love for The Body Shop Honey Bronzer as a nearly-there replacement for my beloved but long-discontinued holy grail Illamasqua Hollow blush, and you can see how well loved it is! This costs a very reasonable £12 and comes in four shades, the lightest of which has just the right amount of cool tones in it to provide a realistic looking shadow to the face without looking grey. This is the least warm-toned bronzer of the three here, so works well for more precise contouring as well as general bronzing. It gives quite a subtle look that is hard to overdo, so Oompa Loompa syndrome is off the card. Find it here.
Stepping up a price point, Too Faced Milk Chocolate Soleil Bronzer* retails in the UK at £25. This one, like the Too Faced Chocolate Bar eyeshadow palette and Cocoa Powder foundation is enriched with (you guessed it) cocoa powder, which is packed with anti-oxidant qualities and of course has the added bonus that it makes the products smell delicious. I am a chocoholic but even I had never had chocolate cravings at 7am until I introduced this to my makeup routine! A little stronger in pigment, this one works well for a light bronzing but I find it a touch too dark on me as a sharp contour. Find it here.
Getting even higher into the luxury end of the scale, Delilah Cosmetics Sunset Matte Bronzer* comes in at an eye-watering £34 and has been my first foray into the new boutique British brand on the market. The Sunset bronzer comes in two shades, this one's Light Medium and the powder is ultra fine and so silky in texture it almost feels cool to the touch. A combination of soft-focus pigments, Vitamin E and Jojoba oil provide a radiant and even finish on the skin, and honestly everything about the product just looks and feels expensive. It truly is a luxury to have and to use, so if you're feeling spendy I wouldn't hesitate to recommend. Find it here.
So there you have it – three of the best matte bronzers for pale skin. Are there any others you'd recommend?