When Clarisonic first launched their original sonic skin cleansing system, the beauty world exploded. Everyone who's anyone has advocated the use of these nifty devices, and I got myself a Mia 2 back in 2012. These days, Clarisonic no longer have the sonic skincare market monopolised, with many other brands releasing their own, more affordable versions. This means Clarisonic have to continue to do new and innovative things to keep their crown as king of the sonic cleanse. Enter the Clarisonic Cashmere Cleanse Luxe Brush Head*.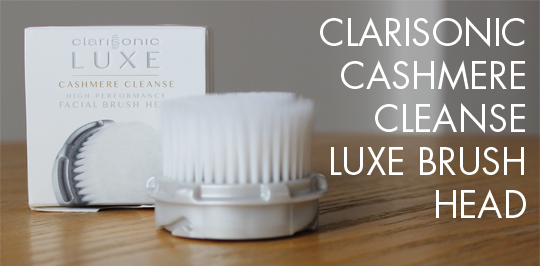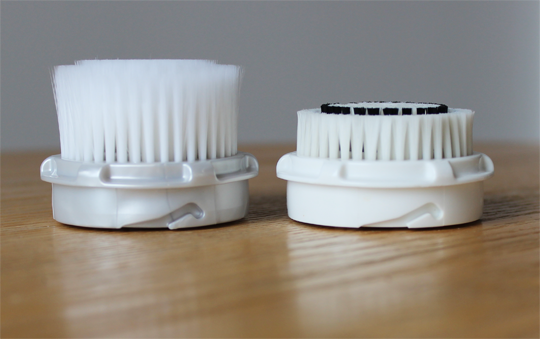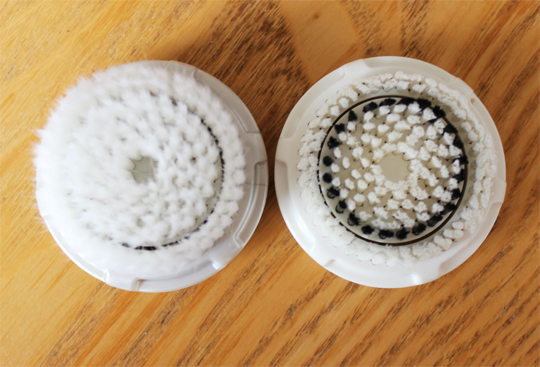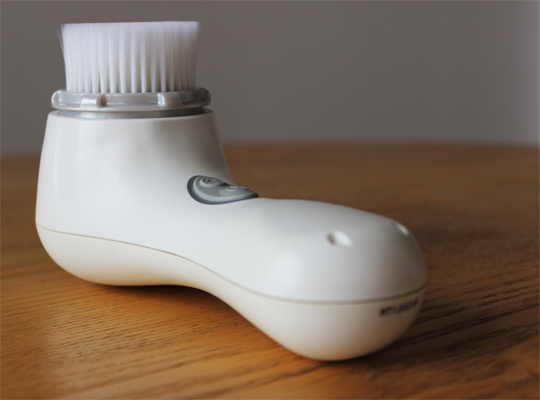 I've always used the 'Sensitive' version of the standard Clarisonic brush heads. These are the ones that come attached to the unit when you buy it, and I never saw the point in trying the Normal or Delicate heads when repurchasing since the Sensitive one worked well for me. But the Luxe heads are a different story altogether! I've pictured the Clarisonic Cashmere Cleanse head here next to one of my Sensitive ones, and you can see how much longer the bristles are. They're also considerably softer and more flexible, yet still manage to clean deeply and effectively.
Those with truly sensitive skin might have been put off by using a Clarisonic before because even the Sensitive and Delicate heads are probably a bit hardcore, but the Luxe heads are certainly worth a look as a route into the world of sonic cleansing. They're so gentle on the face that I can't see them causing an issue for anyone, and the softness of the bristles compared to the standard ones helps to create more lather or emollient texture in your cleanser, too.
Clarisonic Cashmere Cleanse sits alongside two other new Luxe brush heads. There's Satin Precision Contour, which is much smaller in surface area for easier use around trickier areas like around the nose, and Velvet Foam Body, a body brush (which I believe might only fit the Clarisonic Plus model but I could be wrong). They are slightly more expensive than the standard brush heads at £25 apiece, but it's definitely worth giving on a try next time you need to replace your brush head.
If you have somehow managed to reach this point in time without owning a Clarisonic – HOW?! I promise it'll be one of the greatest skincare investments you'll ever make. There's some gorgeous limited edition coloured ones online at the moment, where you can also of course pick up the Luxe brush heads.