Blues, green and purples aren't my usual choice of eyeshadow colours, but something about this new GOSH eyeshadow palette, To Have Fun With in LA, really drew me in. Take a look…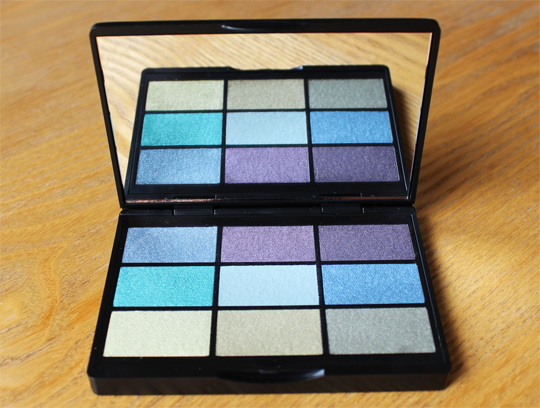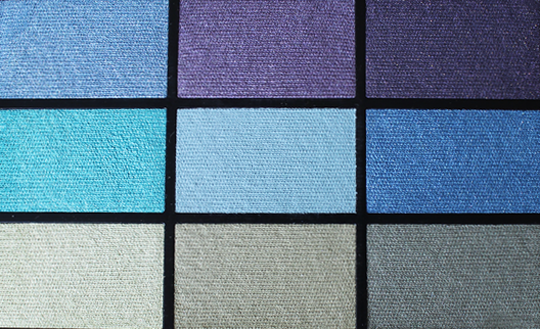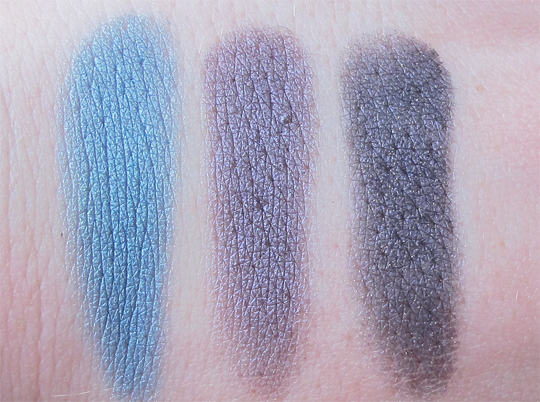 Top row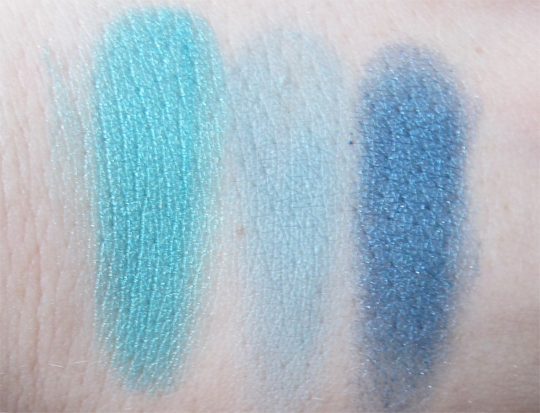 Middle row

Bottom row
For the first time ever, high street heroes GOSH have released full-on eyeshadow palettes, three of them in fact, with nine shades apiece. Inspired by the mood and atmosphere of three big American cities, each palette offers a well coordinated selection of colours from which you can create an endless amount of eyeshadow looks – and there's a big mirror inside, too, which is always a bonus. There's a palette of chic nudes in To Enjoy in New York, a bevy of wild brights in To Play With in Vegas, and then there's this one, the aqua toned To Have Fun With in LA*.
The whole top row are the standout shades for me, particularly the middle one which has a hint of silvery-taupe quality to it. I'm also pretty fond of the greens – if you read this post last year you'll know that GOSH green eyeshadows have a special place in my heart! The blues aren't so much my cup of tea but I am super impressed with the pigmentation of the leftmost one. The middle one is the only real dud in the palette, chalky and dry with a lack of colour payoff. Excluding that questionable one, the shades have a lovely satin-y finish and are decently pigmented. You may find yourself needing to add a bit more colour after blending as they can fade a little, and I'd also suggest doing your eye makeup before your base when using these as the shadows are soft and a little on the flaky side, leaving them prone to fallout.
Overall though, considering it works out at barely more than a pound per colour, these are pretty nifty little eyeshadow palettes filling what has been quite a huge void on the high street beauty market. GOSH 9 Shades Eyeshadow Palettes are available now in Superdrug (I can't see them online, but they're definitely in store) for a very reasonable £9.99 each.