The last time I tried Deborah Lippmann polishes was back in 2011, and I was distinctly underwhelmed. A really difficult-to-apply glitter and the sheerest polish I've ever come across in my life succeeded in tainting my view of the brand, but the new Autumn/Winter Deborah Lippmann New York Marquee Collection caught my eye and luckily, these polishes are faring much better than the ones I tried three years ago.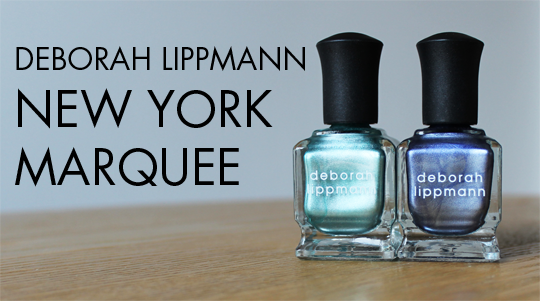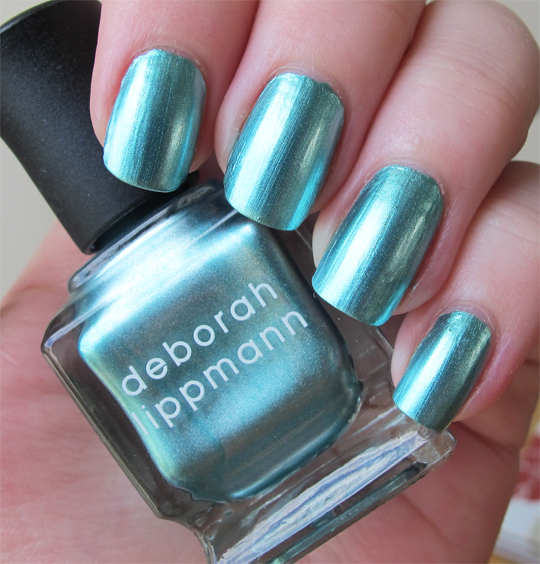 I'll Take Manhattan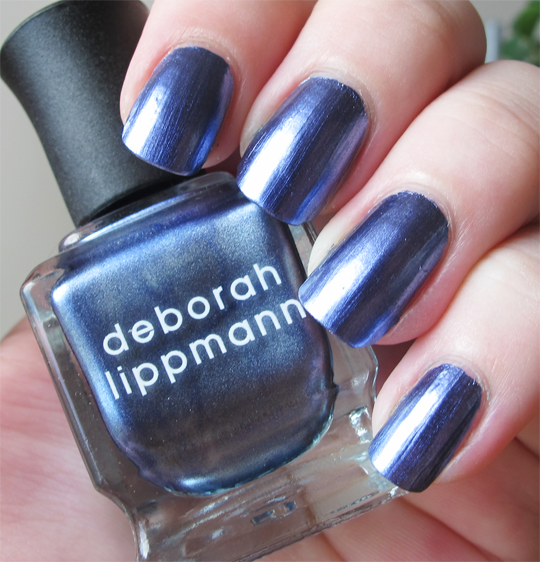 Harlem Nocturne
Inspired equally by the Art Deco movement and New York City, the Deborah Lippmann New York Marquee collection is made up of six polishes in a luxe chrome finish. There's a gold, a silver, two shades of pink and then, these two bad boys; I'll Take Manhattan* is a glorious turquoise and Harlem Nocturne* is a bit of a chameleon, hovering somewhere on the cusp of navy, indigo and cool violet. Both of these colours – and I would assume the same goes for the other four – have a really glowy sort of quality about them, as if there's a light shining behind your nails. Gorgeous.
They are super opaque in just one coat – yes, I, the eternal two-coater am happy with just one coat of these. That is literally unheard of. Chromes are notoriously tricky to apply evenly, as the nature of the formula is more than prone to showing visible brush strokes and naturally these are no exception. Harlem Nocturne shows up the brush strokes a little more obviously than I'll Take Manhattan, but you should just about get away with it if you are very careful with your application and paint the polish on in the most perfectly vertical lines you can manage. If you suffer from ridges or any other unevenness on the nail surface, I'd definitely recommend giving your nails a good buff before applying these (or any chrome polishes) as they're quite unforgiving of imperfections. The formula is fairly thick for a chrome, but still easy to work with and you won't experience any pooling at the cuticle. The consistency and opacity of these polishes means they'll be super for nail art, particularly stamping. It lasts really well too, resisting any chips for a good few days as long as you're not bashing your hands about.
All in all, Deborah Lippmann has managed to get back into my good books with this latest release. Far, far better than the polishes that disappointed me years ago! I love the colour of Harlem Nocturne, but the slightly smoother finish on I'll Take Manhattan just about cinches it so that's definitely the one I'd recommend. The Deborah Lippmann New York Marquee polishes are out now, and available from Selfridges, Harrods, Harvey Nichols and LookFantastic for £18.