Thought that the Chubby format had been exhausted already? Think again. The original Clinique Chubby Sticks spawned a seemingly endless stream of copycat crayon-style lip pencils and has since evolved further with the hyper-pigmented Chubby Stick Intense and even Chubby Eyes. Clinique are now reaching to the other end of the pigment spectrum with the new Clinique Chubby Stick Baby Tint.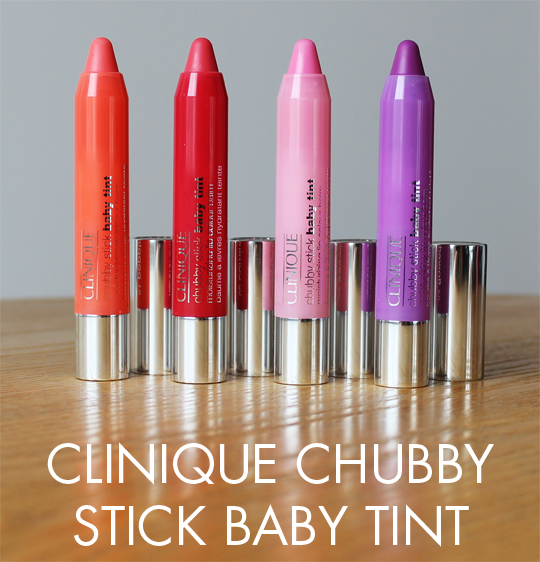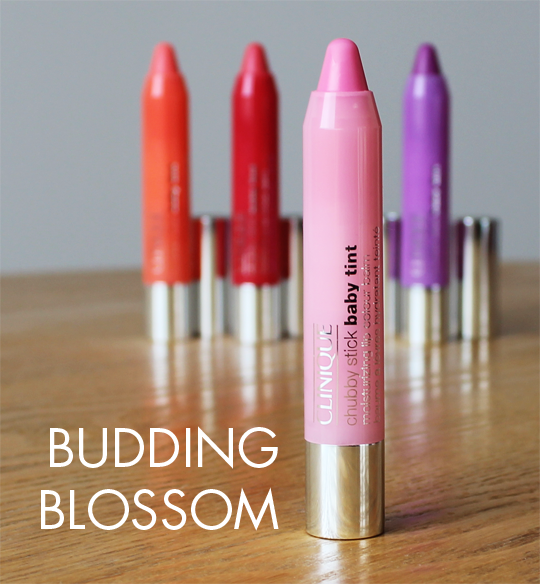 'A teeny bit of colour, a hefty helping of moisture' is how the brand are describing the Clinique Chubby Stick Baby Tint – an accurate description for sure. Don't let the brightly coloured bullets fool you, these are four super-sheer shades that just barely add a tint to the natural pigmentation of your lips, which means that each colour will look different on everybody essentially making them custom shades.
Once these are applied, the colour develops slightly, and this 'blossoming' of the colour is what inspired the four flowery shade names – Poppin' Poppy, Coming up Rosy, Budding Blossom and Flowering Freesia. Along with the just-about-discernible nod to a colour, the formula is infused with vitamin C, shea butter, mango seed butter and jojoba seed oil for a balm-like feel that sits comfortably on the lips and actively moisturises.
I did actually do lip swatches for these as always, but they all looked exactly the same in the photos. When they say hint of a tint, they mean a hint, but honestly my photos were indistinguishable to the point I couldn't even figure out which was which! They certainly weren't true to life, that's for sure. While you can tell the colours apart on the lips, I wouldn't say this is the sort of range where you need to own every colour. Just pick the hue that tends to best suit you – red, pink, orange, purple – and run with that one. It might not be the most outlandish product in your lip arsenal, but it'll be your best friend on low-key makeup days.
Clinique Chubby Stick Baby Tint lip colours* (can we even really call them colours?) cost £17 each and are available online as well on Clinique counters nationwide.