There's a quiet romanticism to cemeteries that's always drawn me in. Highgate Cemetery in North London has been on my to-visit list for several years so I'm really pleased to have been able to cross it off last weekend. Opened in 1839, Highgate Cemetery is a huge 37 acre burial ground that was originally owned by a private company, who allowed it to fall into disrepair in the early 1970s when they realised it was no longer profitable. Fortunately, a charitable organisation was formed in 1975 – the Friends of Highgate Cemetery – to start to repair damage caused by vandals and restore the Grade 1 English Heritage site to at least a semblance of its former glory.

Today, Highgate Cemetery serves as the final resting place for over 170,000 people in 53,000 graves and, despite the arguably macabre nature of the place, is a wonderfully peaceful and tranquil location for a stroll (not to mention packed with great photo opportunities). Among the hundred-and-seventy-thousand resting at Highgate are plenty of notable figures including Karl Marx, Jeremy Beadle, George Eliot, Douglas Adams and dozens more. The fact that these famous figures rest among hundreds of thousands of ordinary people – for want of a better term – really brings home the fact that we're all heading to the same fate. People from all faiths and all walks of life are buried here, reflected in the colossal variety of memorials. Memorials at Highgate range from the truly impressive architecture of marble family crypts, to enormous angel statues, to the smallest, simplest wooden cross erected in the earth. And the size or perceived importance and impressiveness of the memorials doesn't necessarily correlate with how well known the deceased was, further demonstrating that, really, fame and fortune means nothing when you pass.

Sheenie and I took a stroll up Highgate Hill on Sunday and spent the afternoon exploring the East Cemetery, which you can wander round by yourself. We enjoyed it so much that we're already planning a return visit to the West Cemetery, which is accessible by guided tour only. Enjoy the photo spam coming up – and I'll see you all on the other side.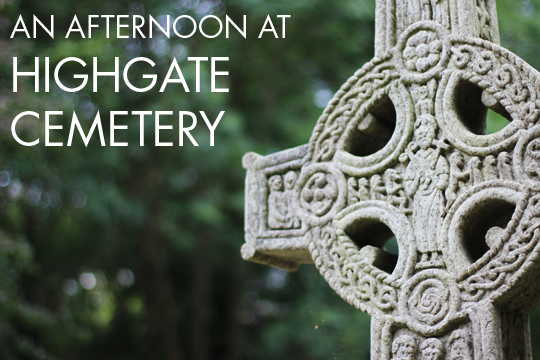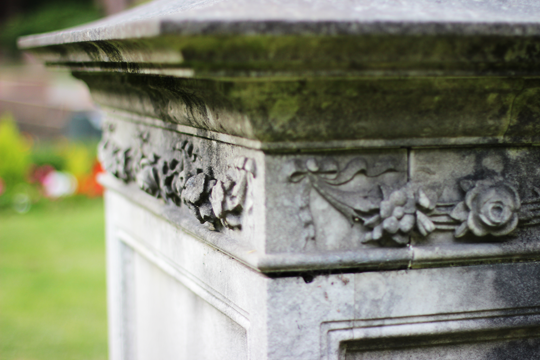 "To strive, to seek, to find and not to yield" – this quote from the poem Ulysses by Alfred, Lord Tennyson is one of my favourites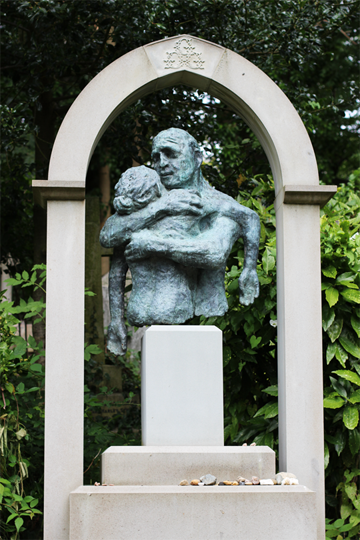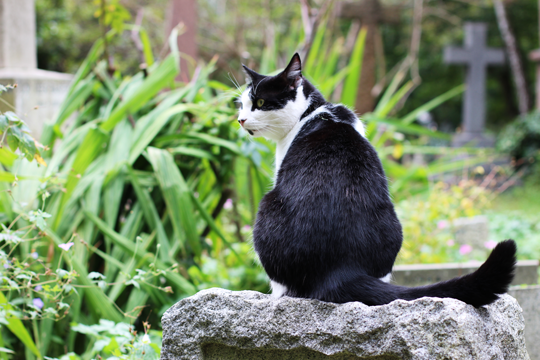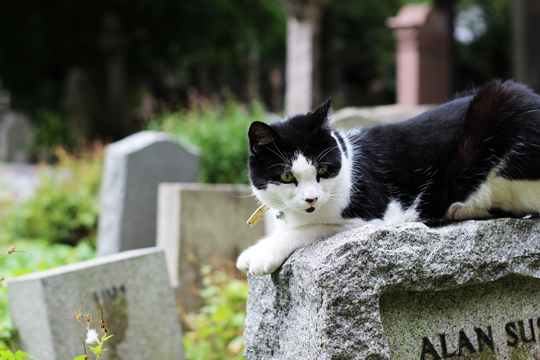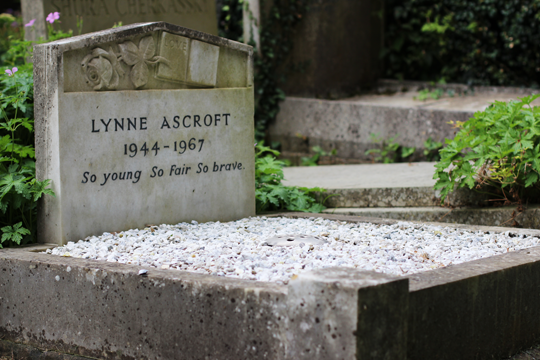 "So young So fair So brave" – your own mortality hits you when you come across the grave of a woman who died at the same age you are now.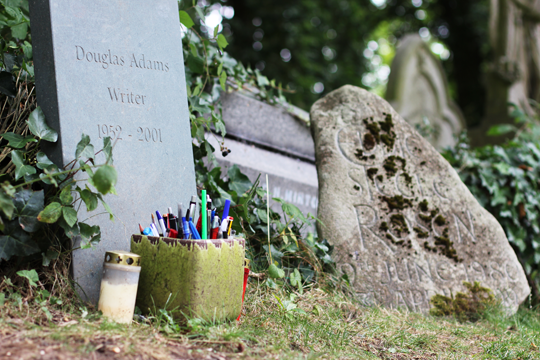 Visitors to the cemetery sometimes leave pens or pencils in this pot at writer Douglas Adams' resting place.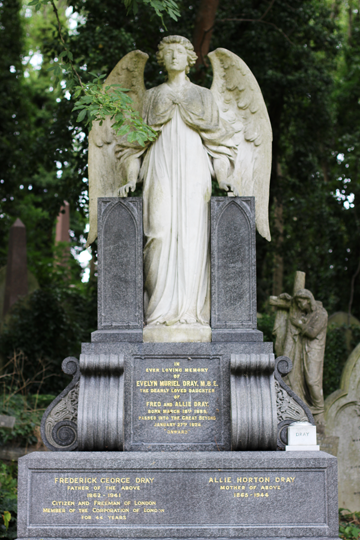 I learned from Sheenie that, on Jewish graves, mourners will leave stones rather than flowers, because flowers decay…

…rather like these ones.

Patrick Caulfield's headstone is nothing if not frank.

"be still"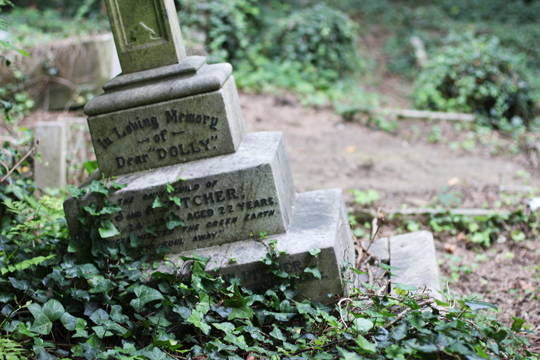 "In Loving Memory of Dear Dolly"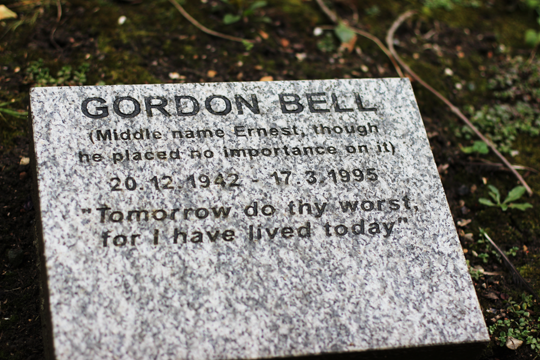 Gordon Bell (Middle name Ernest, though he placed no importance on it)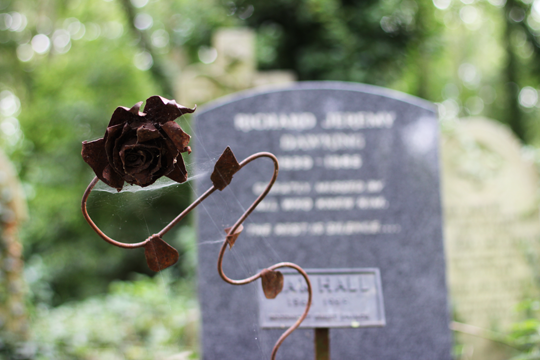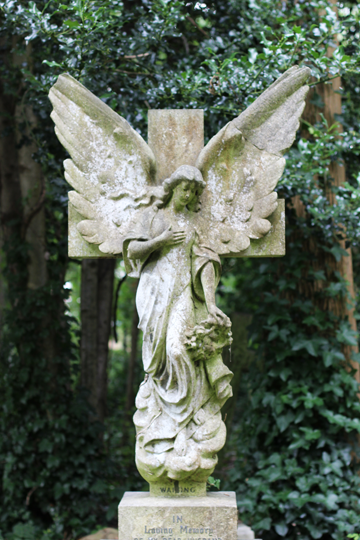 Jeremy Beadle: "Writer, presenter, curator of oddities"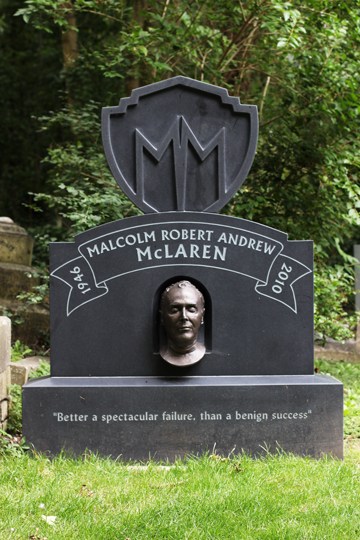 Malcolm McLaren: "Better a spectacular failure, than a benign success"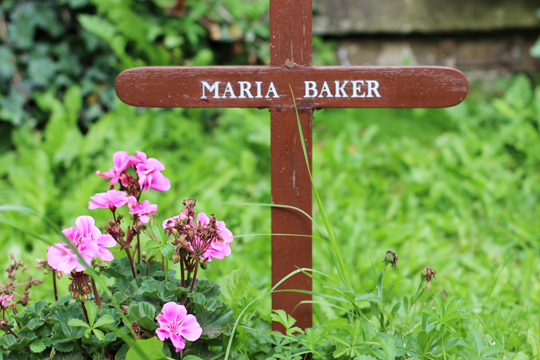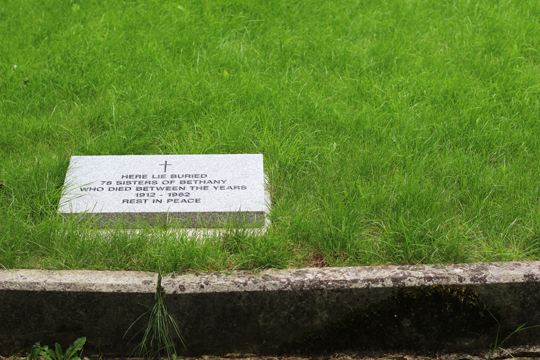 "Here lie buried 78 Sisters of Bethany who died between the years 1912-1962″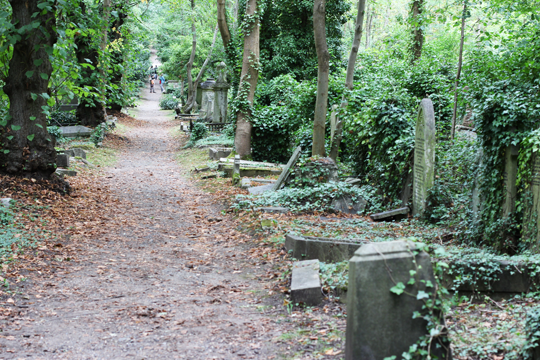 Burials still take place at Highgate, as evidenced by this freshly dug plot.

The gigantic, looming bust of Karl Marx atop his stone: "Workers of all lands unite"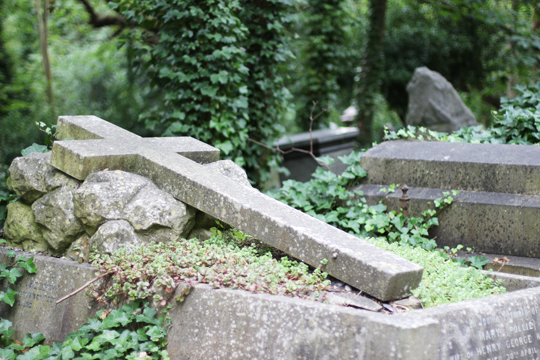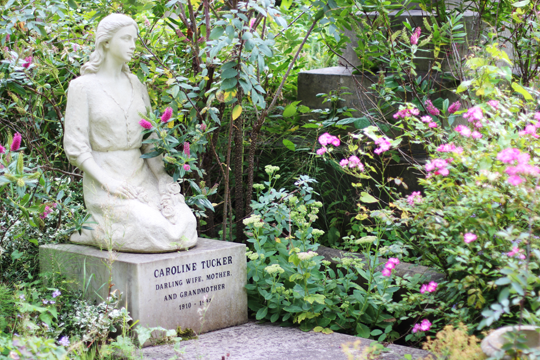 To wrap this up; undoubtedly my favourite headstone in the cemetery.