In recent months, my enthusiasm for makeup had waned to such an extent that I was relying on five minute makeup every day and I just couldn't be bothered to play or experiment. My recent visit to, and purchases from IMATS have fixed that right up – most specifically thanks to this little beauty, the Sugarpill Cold Chemistry Palette.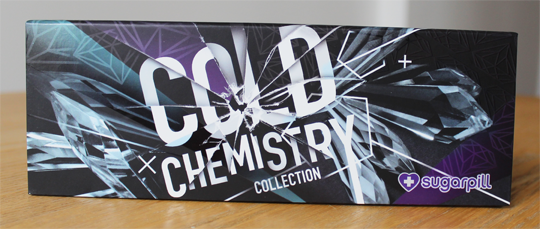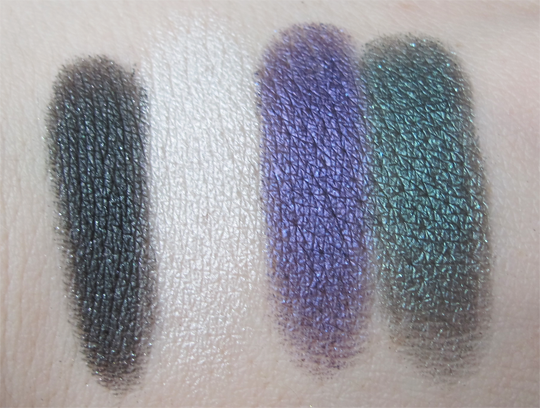 L-R: Soot & Stars, Diamond Eyes, Elemental Chaos, Subterranean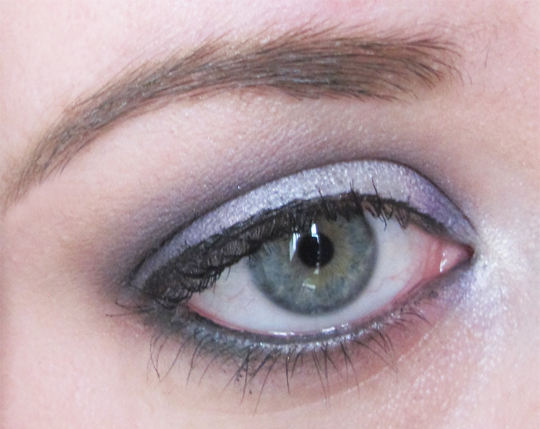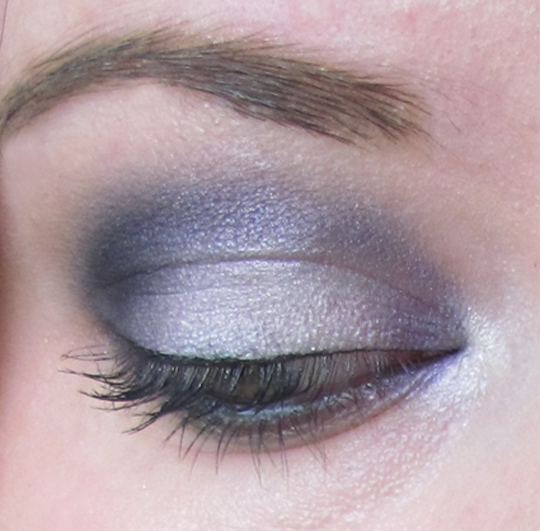 I love everything about Sugarpill as a brand and have admired Amy for years, long before Sugarpill was even around. However, I've never taken the plunge (apart from one very safe eyeshadow I bought at last year's IMATS and never touched because I have a similar shade in my more frequently used Inglot palette) because, to be honest, I'm more than a little afraid of the bright, primary colours. I'm just not convinced I could pull them off.
The Cold Chemistry palette had been on my radar for a while, it's quite a departure from Sugarpill's usual candy coloured cuteness but I suppose that's exactly what made me want it so much. Sure, in true Sugarpill fashion they're still a million miles away from neutral but to me, they're a lot more wearable than the in-your-face neon shades.
All the shades are beautiful, but I think my favourite is probably the purple, Elemental Chaos. They all apply to the eyes with just as much colour payoff as you get on a swatch, but to achieve this payoff means the shadows are pretty soft so be mindful of any minor fallout. The magnetic-close packaging is of a sturdy, treated cardboard that feels plenty sturdy enough for travel.
I've barely put the palette down since I got it a couple of weeks ago, and my favourite look is the one above. Diamond Eyes highlights the centre of the lid, Elemental Chaos is worn on the inner and outer corners and through the crease, and Soot & Stars darkens the crease. There's a white base on the lid courtesy of the ubiquitous NYX Jumbo Pencil in Milk, to help the white Diamond Eyes pop more, and Subterranean is worn along the lower lashline. I absolutely love it – it's quick to do, makes an impact and looks like a lot more effort than it really is.
All in all, I can't get enough of the Sugarpill Cold Chemistry palette and would recommend it to anyone who likes a bit of eyeshadow – especially so to those who (like me!) balk at the brand's usual brights but want to dip their toe into the sparkly world of Sugarpill. It retails for £24.95 in the UK and you can find it from a few online retailers including Love Makeup and CutECOsmetics.
What do you think of the Sugarpill Cold Chemistry palette? Do you own it, or are you tempted? Do you own anything else from Sugarpill?