I'm no skincare expert, but I'd put money on dehydration being one of the most common skin problems. Dehydrated and dry are not one and the same when it comes to skin – anyone can have dehydrated skin, even people like me with oil-slick faces. My skin is very oily, but has been diagnosed as having underlying dehydration which cases random flaky patches and accounts for the general dullness of my complexion. Diet and water intake are of course the best ways to cure dehydrated skin – it's always good to go from the inside out – but one of the most popular products to help it along is Hydraluron by Indeed Labs.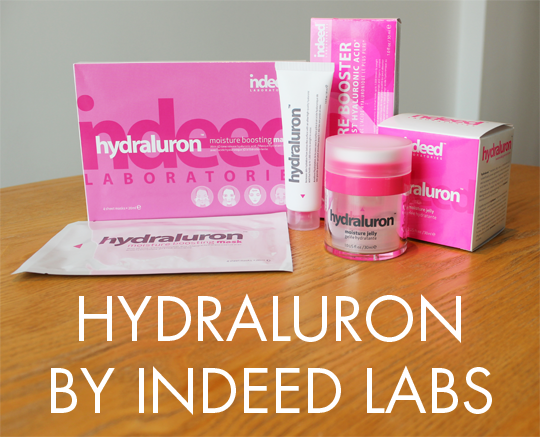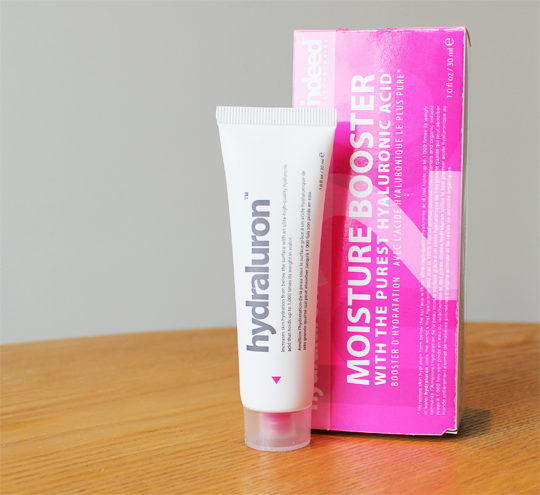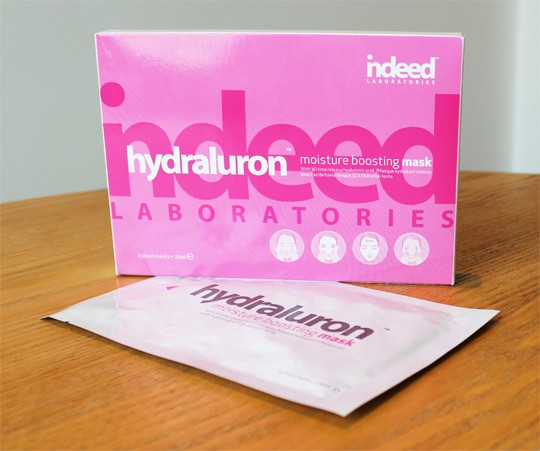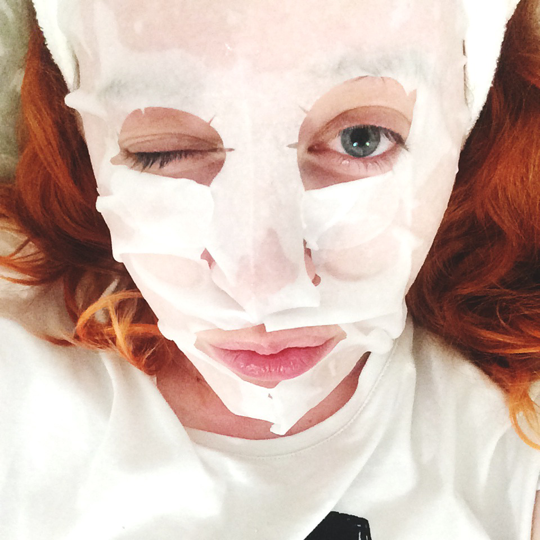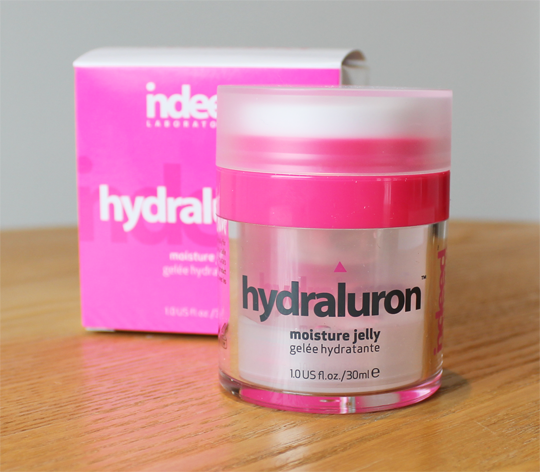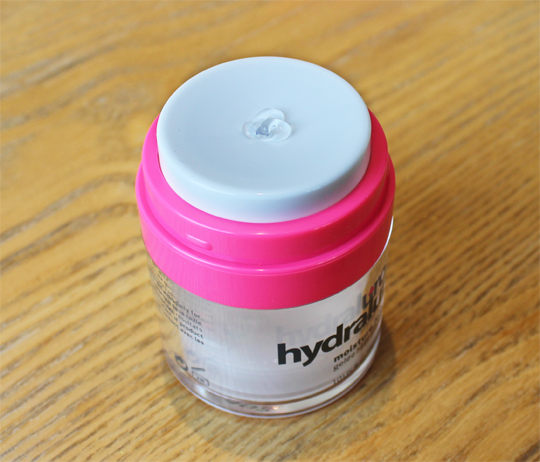 The original Hydraluron Moisture Boosting Serum* (£24.99 for 30ml) is undoubtedly the product that Indeed Labs are most well known for, quickly surpassing sales of their previous bestseller Nanoblur. When it was launched, one tube was sold every two minutes. Insane stat for you there. The obvious star of the show in all Hydraluron products is that old favourite, hyaluronic acid. Hyaluronic acid holds up to 1000 times its own weight in water, which, unsurprisingly, makes it incredibly hydrating. Hydraluron products contain the absolute maximum amount of hyaluronic acid allowed by law, so it's potent stuff. Combine this with a bio-engineered strain of red marine algae, and you've got yourself a winning skincare product for dehydrated skin. The algae increases cell turnover, which not only boosts elasticity and firmness of the skin but also allows for improved absorption of active ingredients into the skin. That means that applying Hydraluron underneath your usual moisturiser will make it goodness knows how many times more effective.
For an extra hydrating boost, you can't beat the Hydraluron Moisture Boosting Mask* (£19.99 for 4 masks). When it comes to scary-looking sheet masks, they honestly don't get better than this. Working out at five pounds a pop, they're not the cheapest out there but they make your skin feel so good that you won't even bat an eyelid. It's suggested that these should be used weekly, but I find them so potent that I don't need to use them more than fortnightly. Tear open a packet, gently unfold the mask and press into place on your (cleansed) face. Careful – these are super saturated with serum, don't go letting any of it drip off and go to waste. Lay down, chill out and let the active enzyme structure get to work at penetrating deep into your skin. 15 minutes is the suggested time, but I may or may not drift off for a half hour nap.. (I do). Remove the mask, massage any excess serum into your face and follow up with moisturiser. The sheet is still likely to be bursting with serum at this point, don't waste it – scrunch it up and massage it over your body, too!
The newest addition to the Hydraluron family is Hydraluron Moisture Jelly* (£24.99 for 30ml). This is Indeed Labs' first ever moisturiser, and damn it's a good one. It only made sense that Indeed would expand on the success of Hydraluron with a topical moisturiser, but it's no ordinary one. In a unique, lightweight clear jelly formula which is of course absolutely packed with hyaluronic acid, this is the perfect way to finish off your super-hydrating skincare routine. It's absolutely ideal as a summer moisturiser, too – at this time of year, you don't want to be slathering on heavy creams that take forever to sink in. The texture helps Hydraluron Moisture Jelly absorb at lightning speed and also leaves the skin's surface well primed for applying makeup. The packaging is pretty genius too – along the same lines as a pump dispenser for nail polish remover, you just press around the edge of the pot and the ideal pea-sized amount is dispensed from a hole in the centre. Hygienic and prevents wasting product: top marks.
This is one skincare range that I seriously can't imagine living without, and would wholeheartedly recommend it to anyone who suffers underlying dehydration of the skin. It's especially good if you're oily, as it doesn't exacerbate sebum production like heavier products can. Indeed Labs products are available in the UK exclusively from Boots – will you be trying the new Hydraluron Moisture Jelly?