It's funny how 'dirty' things can be so effective in skincare – like clay, for example, as well as charcoal which is the star of the new Bioré Charcoal Skincare range*.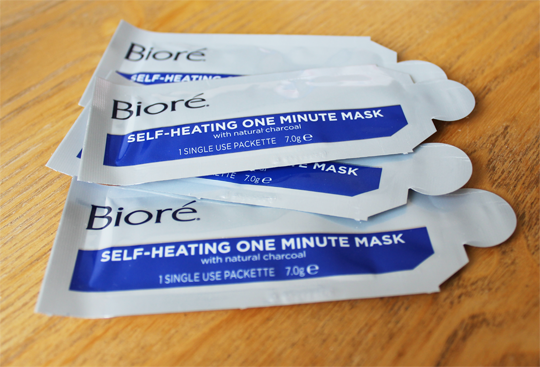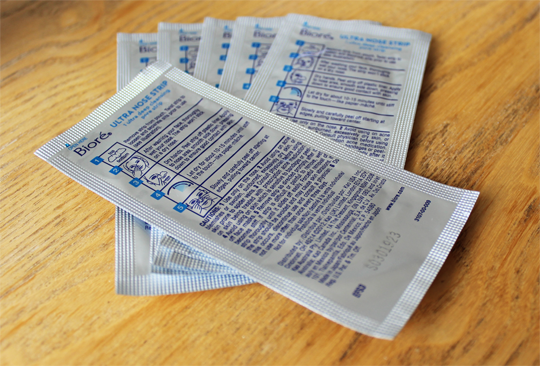 Charcoal is full of detoxifying properties that is not only extremely effective at drawing dirt, bacteria and all that crap to the surface of the skin (so it's particularly good for congested and blemish prone complexions), but it's also good at detoxing the inside. I remember reading somewhere when I was only about 9 or 10 that swallowing a small, fingernail sized piece of charcoal can neutralise an icky tummy. I tried it once after an ill-fated barbecue on a camping trip and was amazed at how well it worked – so it only makes sense that charcoal would have the same magical powers when it comes to the skin.
So, onto the products; let's start with Bioré Deep Pore Charcoal Cleanser (£4.99 for 200ml). Firstly, a heads up that this contains Sodium Laureth Sulfate – or SLS – if that's an ingredient you actively avoid. Personally I've never had any problems with SLS on my skin, so it doesn't bother me. This black gel cleanser is supposed to 'foam up' when massaged into wet skin, which immediately put me off but when I tried it I discovered that it doesn't foam as much as generate a slight lather. Certainly nothing that you could really consider foaming, at least. Also, be prepared for some serious tingling caused by the menthol in this. I normally absolutely hate everything about menthol (Airwaves gum might be one of the most disgusting inventions ever), but I actually kinda like it in this cleanser. The tingle is pretty hardcore though, so more often than not I mix the Bioré cleanser with something creamy – like the Good Things Manuka Honey one – to tone it down a bit. Yes, I'm a wimp. It does leave your face feeling super squeaky clean and awake, so it's definitely more of a morning number than an unwinding evening cleanse.
My personal favourite is the Bioré Self Heating One Minute Mask (£7.99 for 4). The box contains four single-use sachets, making each use £2 which isn't completely extortionate but still feels on the pricey side – I'd prefer it if this was available in a tube, with more product for a few pounds more. Either way, it's pretty novel – the self heating formula is activated by water, so you apply the dark grey mask onto a wet face and massage in. You get a real blast of heat, combined with (again) the cooling tingle of menthol which is a pretty strange yet oddly enjoyable sensation. The charcoal gets to work very quickly, extracting crap from your pores in the space of a minute and it's easily removed with a flannel and warm water. Don't expect it to dry and harden, it wont. Like the cleanser, I'd say this is more suited to speedy morning skincare.
The Bioré Ultra Deep Cleansing Pore Strips (£7.99 for 6 strips) are perversely fun. Their old-school skincare nostalgia game is strong – I for one haven't used pore strips for about a decade. You apply one of these bad boys to your nose (wet your nose first as the strips won't adhere to dry skin), wait around for 10-15 minutes and gently peel off. Don't even pretend you don't get a sick sense of satisfaction from inspecting your strip afterwards for all the gunk it's successfully stripped out of your pores!
These new Bioré offerings are all available now from Boots and Superdrug. Is there anything you like the sound of?