I've recently shared my current love of bright makeup with you in the form of eyeliner and lip colour – today I'm taking it one step further with some very retro-inspired coloured mascara from the Avon Supershock Brights range!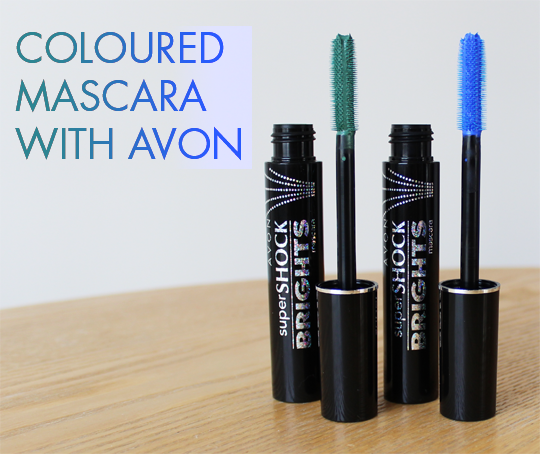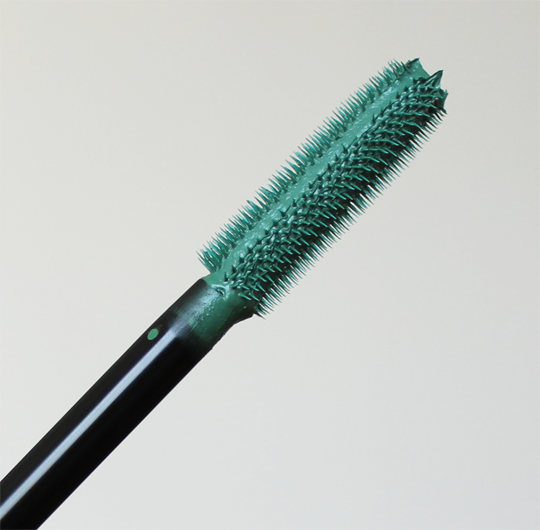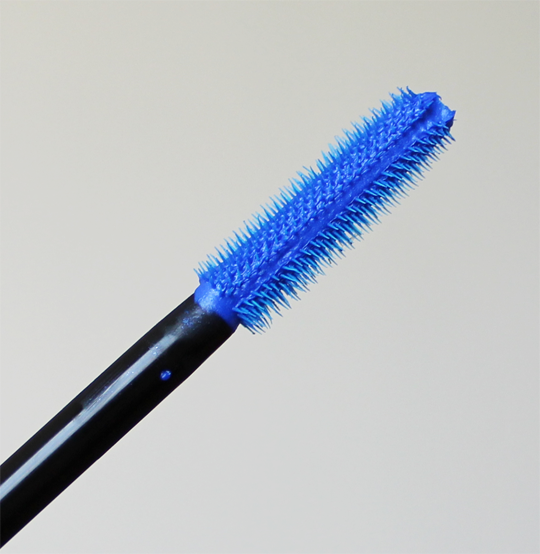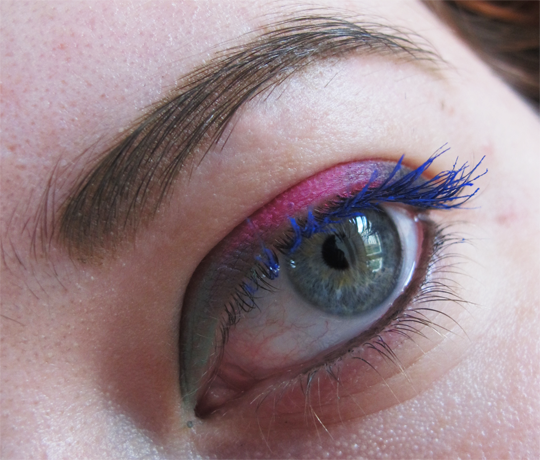 Avon Supershock Brights Coloured Mascara comes in four colours – Emerald Shock*, Royal Shock*, Violet Shock and a rather less bright Boldest Black. I've been playing with the green and blue versions and, surprisingly enough, have actually been quite enjoying them.
For a start, I love the wand. Generally speaking, I tend to prefer plastic/rubber wands to bristly ones so straight away these deliver on that front. The formula gives decent length and volume, but I don't experience any good curl. You might have more luck with this; you'll know that I have the world's straightest eyelashes because I moan about this at least every week or so. Siiigh.
However, the colour is the main point here. Unfortunately Emerald Shock just doesn't really show up on my lashes, the pigment isn't really there. Royal Shock on the other hand looks fab, it really shows up even on naturally dark lashes and just adds a sort of ironically cool shot of decades-gone-by vibe to your makeup. I was slightly wary about wearing this out, but when I have done I've had a couple of compliments which I'm pretty sure weren't sarcastic(!). If you didn't want to go the whole hog, you could apply your normal black mascara first and just add some Royal Shock to the very tips for an even more subtle nod to the era.
On a really random note – anyone else who's about my age, did you ever watch that show Taina on Nickelodeon around the turn of the Millennium? Wearing blue mascara totally made me think of that episode with a girl band of the same name played by 3LW… Please tell me I'm not alone in this. This is what I'm talking about if you're scratching your head!
So, how about you? I think the general consensus when it comes to coloured mascara is pure tack but would you give it a go?
Avon Supershock Brights mascara is available from your local representative or online for £8.50 – although it's currently on sale for £5.25.