Football is just not for me. Being the only girl in my office, it gets pretty painful hearing my colleagues bang on about the beautiful game day in and day out but fortunately I find solace at home as I managed to find myself a man who is as indifferent to it all as I am. Still, I am a woman and this means I can appreciate a man who looks good and smells good! Undeniably dapper England goalkeeper and Hugo Bross brand ambassador Joe Hart is the face of the new limited edition male fragrance Boss Bottled Unlimited – now that's definitely something I can get behind.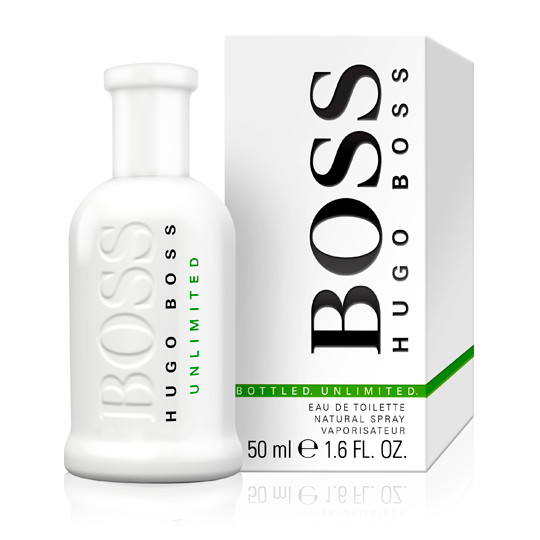 Boss Bottled Unlimited RRP £41.00 – £55.00. Available from Boots and Debenhams.
Crafted with a vibrant blend of sharp and refreshing mint at the top, a juicy citrus heart of pineapple, and a masculine woody evergreen dry down this is definitely a fragrance that can be described as invigorating and just perfect for summer. For me, it was love at first spray. Colin has been a slave to Police Dark since we were about 16 so I am completely obsessed with his new scent! I imagine this to be the sort of universally appealing fragrance that will work on any man – so if you still haven't got your dad a gift for Father's Day tomorrow then hotfoot it to Boots or Debenhams today and grab a bottle of this.
Speaking of Colin, while he couldn't defend a goal to save his life (or mine for that matter), he's taken on Joe Hart in another challenge that you can get involved with, too.
Hugo Boss challenged Joe to see how quickly he could tie a tie. While most men manage to get through life without the skill required to defend a match making goal, all the fellas need to know how to tie a tie! Joe managed it in 7 seconds. Colin, who wears a suit maybe twice a year if that, came in at 11 seconds. He was determined to do a Double Windsor to show off but Instagram videos do have a time limit… cough.
Think you, or your dad or your brother (or boyfriend, husband, uncle, boss, next door neighbour, second cousin by marriage twice removed, etc) can beat Colin or Joe? There's a bottle of Boss Bottled Unlimited in it for you if you have a go at the #SuccessBeyondTheGame challenge. Give it a try – post your video on Instagram with #SuccessBeyondTheGame and #BossBottledUnlimited and tag me (@donotrefreeze). The shortest time on my blog (that is, if you tag me) will win a bottle of Boss Bottled Unlimited – and the fastest time overall across t'Internet will receive a bottle signed by Joe Hart himself.
Go on, have a go – even if you don't pip Joe to the post you can almost certainly beat my fumbling-fingered fella!