If you're looking for a new base to see you through the summer (Is it even going to arrive? Rain is so depressing), then I may just have what you've been looking for in the new Smashbox Camera Ready CC Cream* and BB Cream for Eyes*.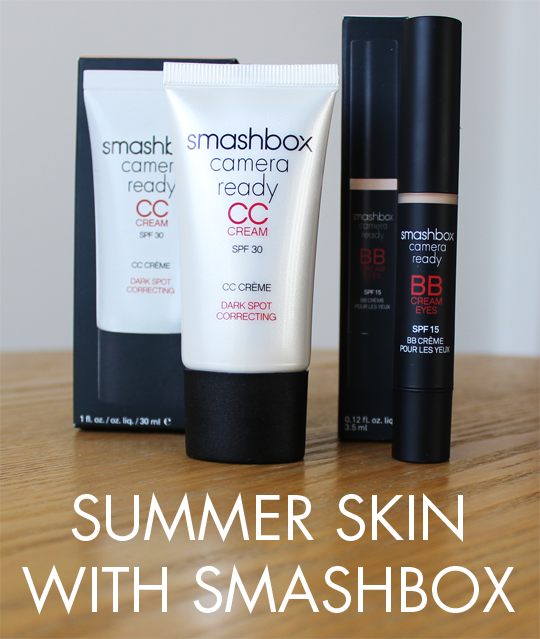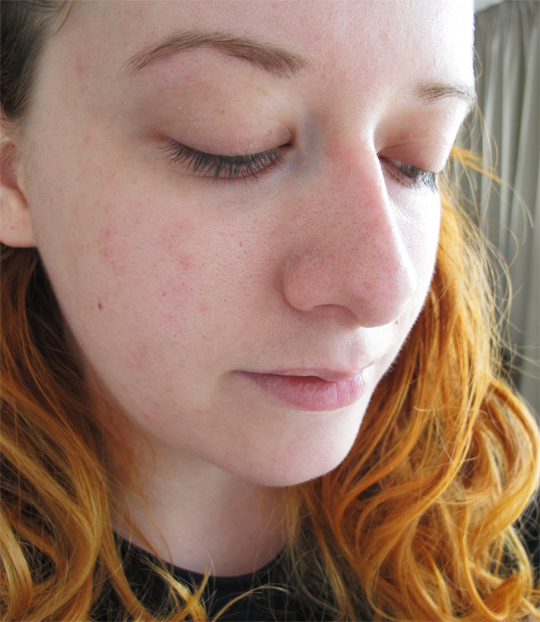 Before – bare skin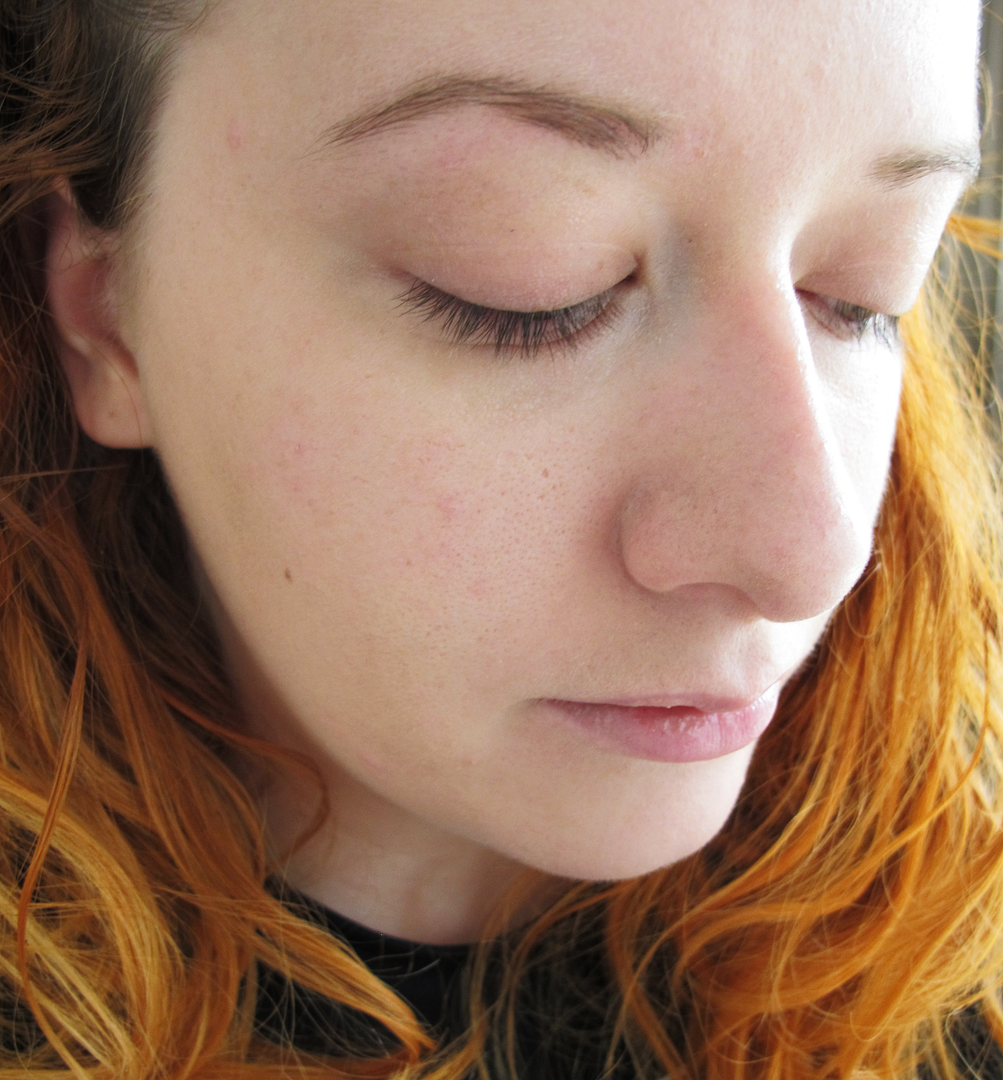 After – wearing Smashbox Camera Ready CC Cream and BB Cream for Eyes
I know that BB cream originally stood for blemish balm cream, in its original East Asian incarnation before the West bastardised it into beauty balm and all sorts of other names. I don't know what the 'original' meaning of CC cream is, if there even is a proper name since it's definitely just a made up thing that brands used to make themselves look ahead of the curve and immediately outdate the BB cream. What's next, Double D cream? Anyway, regardless of etymology, Smashbox have called this new base a Complexion Correcting base and I'm actually really liking it.
All descriptions of the product suggest that it was designed to help achieve a flawless, camera-ready complexion but I'm not sure it does this. There's plenty of bases out there that do that – but this ain't one of them. I prefer what it actually does do – offer a lightweight but effective coverage in a cool, fresh-feeling formula. The formula represents an infusion of skincare and coloured cosmetics, packed with vitamins C and E to brighten the skin, boost natural collagen production and correct dark spots (I can't vouch for the latter since I don't have any). It's also enriched with apple and cucumber extracts, which is where the fresh, cooling feel comes from. Add SPF30 to the mix and you've got yourself a great summer base product. It's available in five shades and costs £29 – fairly pricey, but it'll comfortably see you through the entire season and then some.
Then there's the Camera Ready BB Cream for Eyes. This follows the theme of skincare-makeup infusion, giving the outwardly visible cosmetic benefits of a BB cream with all the features you'd want from an eye cream. Smashbox are calling it a game changer, and while I'd say that's a bit of a stretch it is a really nice undereye concealer. It's claimed to reduce puffiness, to visibily smooth fine lines and wrinkles, and improve the firmness of the thin and delicate skin of the undereye area. Most importantly, it conceals and illuminates which is exactly what I want it to do. To be honest, if I want the benefits of an eye cream I'll use a dedicated eye cream, I'm not fussed about it being doubled up with my concealer because I don't wear concealer everyday. Either way, the lightweight formula is surprisingly effective at hiding my tired eyes and doesn't gather and crease in my multitude of fine lines. If BB Cream for Eyes keeps its promise, it should diminish those lines but we'll see what happens. It comes in the same five shades and costs £19.
Smashbox Camera Ready CC Cream and BB Cream for Eyes are both available now at smashbox.co.uk, boots.com and on counters in Boots stores nationwide.