Previously on Do Not Refreeze, I have boldly proclaimed Nails Inc Gel Effect polishes to be my one of my all-time favourite nail polish formulas. I'd say that still stands, but they definitely have a more purse-friendly contender in the shape of Maybelline Superstay 7 Days Gel Nail Colour*.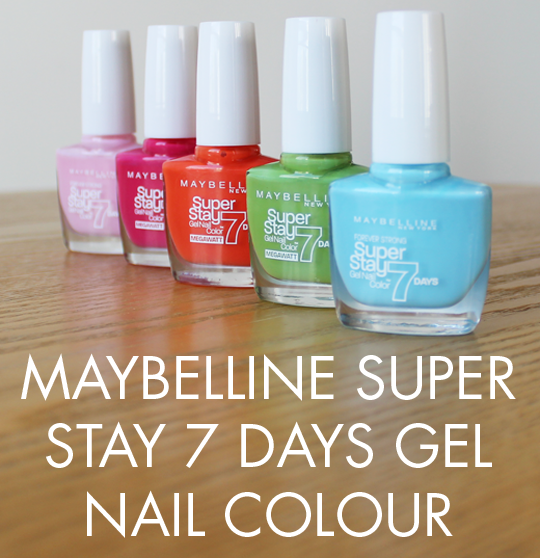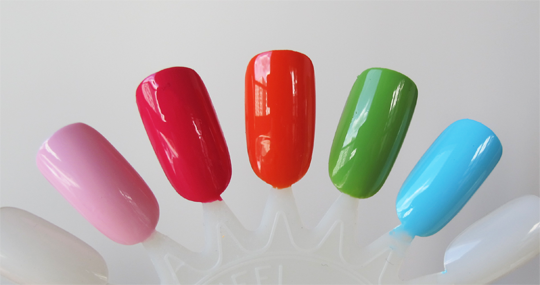 L-R: Pink in the Park, Pink Volt, Orange Punch, Lime Me Up, Uptown Blue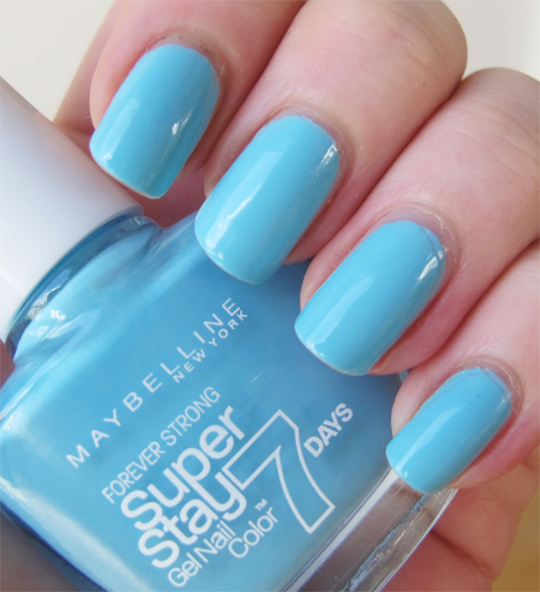 The Maybelline Superstay 7 Days line has been around for a while, but the end of June sees the launch of five new shades that have got you covered whether you're preferring pastels or brights for this season. The brights – Pink Volt, Orange Punch and Lime Me Up – will look utterly stunning with a tan or against darker skins, while the pastel shades Pink in the Park and Uptown Blue are a better complement to paleys like me. But sod the rules; if you like a colour, wear it.
The formula on these is wonderful. That elusive, perfect consistency that gives an easy paint job without pooling at the cuticle, a plump-looking, shiny finish and pigment in spades. If you apply with care and intent, you could quite happily get away with one coat of these bad boys (but I always apply two out of habit, you know me). They become touch-dry pretty quickly too, and are undentable within about 20 minutes or so if you're going to forgo topcoat for whatever reason. And while we're here, let's just take a minute to appreciate the brush – very similar to that of the Nails Inc gel polishes, it's flat and wide and rounded at the edges which means you can cover every nail swiftly for a colourful manicure in record time.
As for wear time, I'll let you make your own judgement on that. In the photo above, I'd had Uptown Blue on my nails for – as the name would suggest – 7 days. There's just a smidgen of tipwear, but certainly nothing to complain about. In fact, my biggest problem there is how much my nails had grown since applying it, leaving that not-so-sexy void between polish and cuticle. If that's my biggest problem, then I'd say Maybelline are onto a winner.
There are already lots of Maybelline Superstay 7 Days polishes already available, but these five new shades will be out at the end of this month, available from all the usual suspects – Boots, Superdrug and the odd supermarket if you're lucky – for £4.49.