Extremely late to the party with this one, apparently – looks like every other blogger has already published their IMATS London 2014 posts! Unfortunately, my post is going to be as crappy as I feel right now. I woke up with a horrible cold on Friday morning (WHY this weekend? WHY?) and by the time I dragged myself out of bed an at ungodly hour on Saturday, I was snotting and coughing all over the shop like no one's business. Still, there was no way in hell I was going to miss it altogether.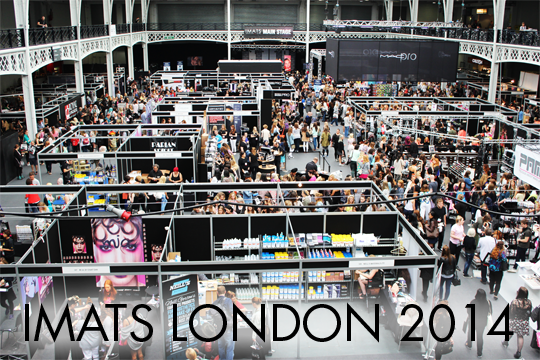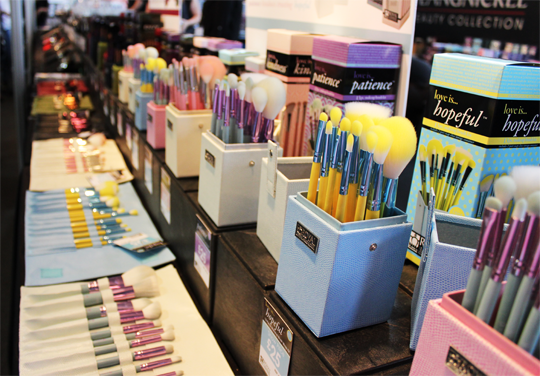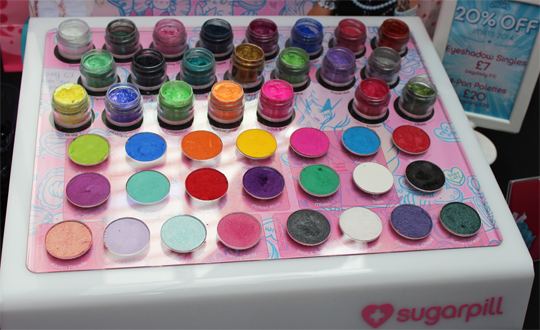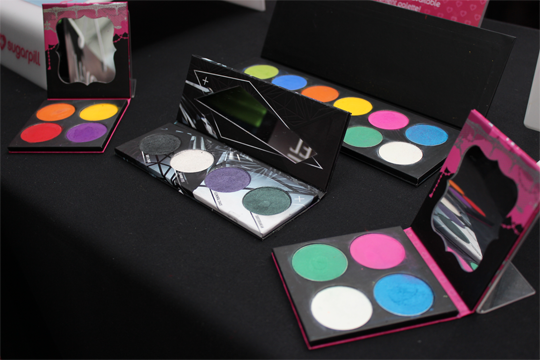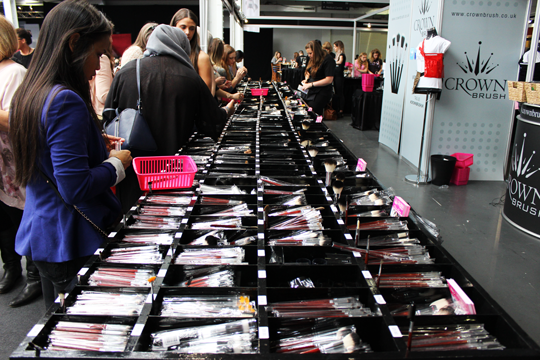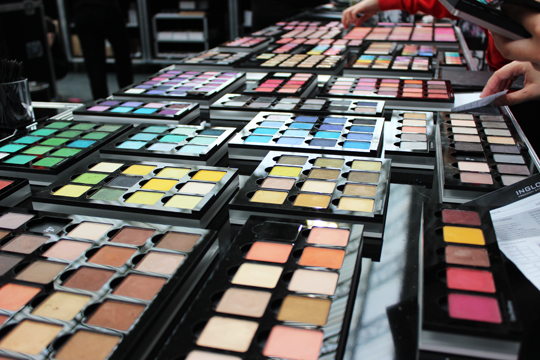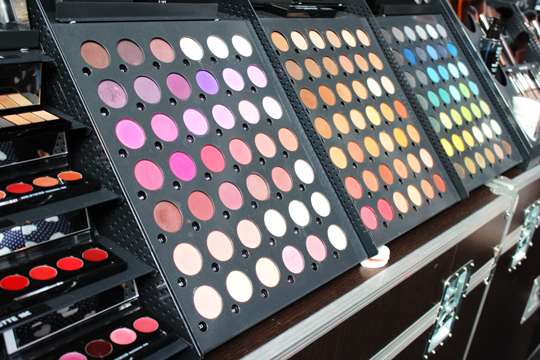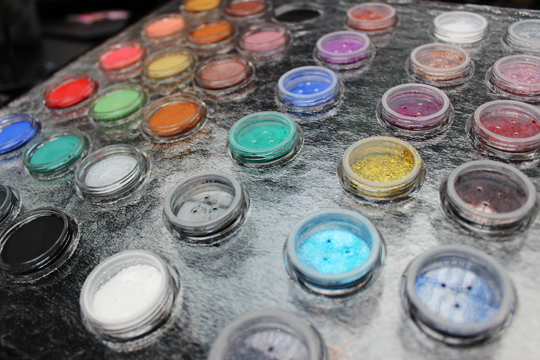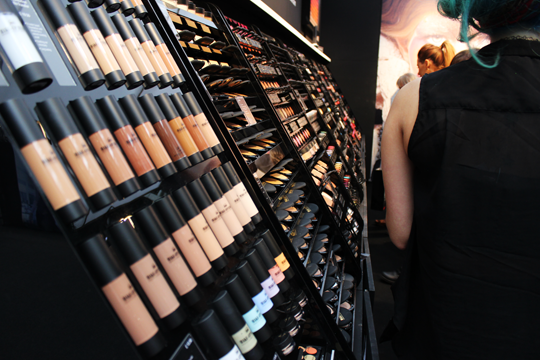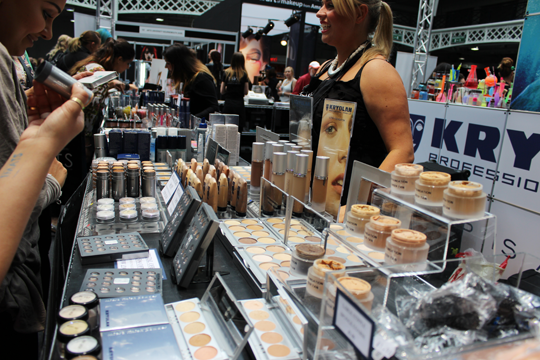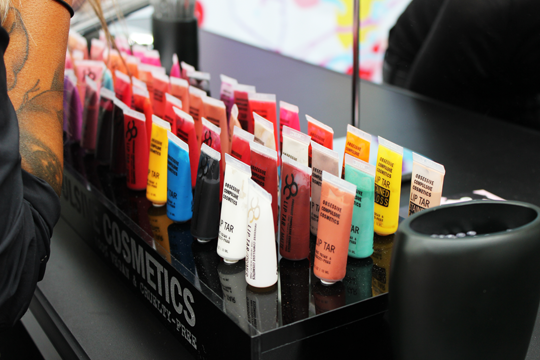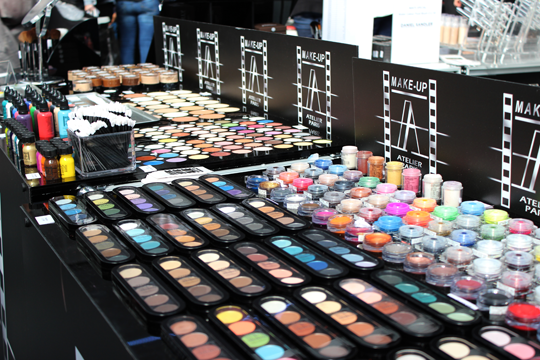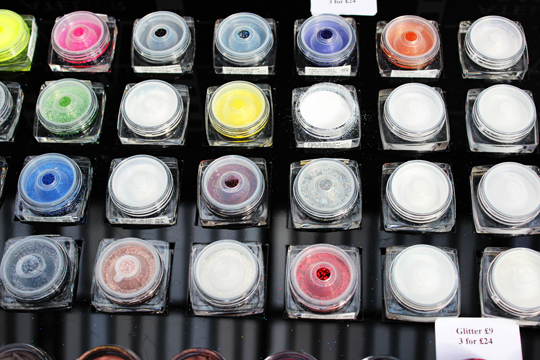 This is the first time in my five years of visiting IMATS that I've not stayed for at least one whole day. I was there when the doors opened (as always!), but I was gone again by midday. It really, really sucked – not the show, just being ill. I took less than a quarter of the amount of photos than I usually do, and bought a whole lot less too. I didn't see any of the talks I wanted, I didn't see the student competitions (which are consistently a highlight for me), I didn't even marvel at the incredible artwork taking place right in front of me. I basically shuffled around like a nasty infected mouth-breathing zombie. Luckily, Sheenie who patiently put up with my spluttering has written a fantastic account that does the show a LOT more justice than I could this year.
There's no rest for the wicked, because soon after I got home on Saturday I had to head out again for my sister in law's birthday party which completely drained me even more. I hoped that, if I was feeling better, I might be able to head back to Olympia on Sunday and just generally appreciate the IMATS experience a whole lot more. Annoyingly, I felt even worse when I woke up and had lost my voice, too. Now I'm just fuming – fuming that immune system had to choose THIS weekend to be an utter failure, and fuming at myself for letting it spoil my weekend. If you're a long-time reader you'll know that IMATS is literally the highlight of my year and I was so looking forward to it.
Even so, I'm as honoured as ever to have been able to attend in the first place. IMATS really is something, a real experience that I absolutely love. Apologies for the really whiny and self-indulgent post (I'm nothing if not self-aware, haha), but I will show you the pretty things I bought soon and then we can start the countdown to IMATS London 2015 – which, with any luck, I will be in perfect health for. Yay! In the meantime, please do give Sheenie's post a read.
Thank you for having me, IMATS – I'm just sorry I couldn't do you more justice this time around!