Every once in a while, something comes exploding into the beauty sphere and has everyone and their dogs raving about it. Then, I try it for myself and I'm left scratching my head wondering what I'm missing. Most recently, this happened to me with the Smashbox Full Exposure Palette and, I hate to say it, but I'm feeling much the same way about Illamasqua Matte Lip Liquid.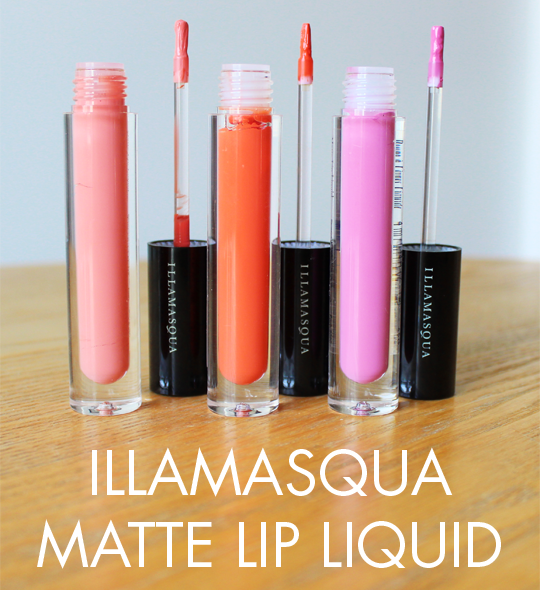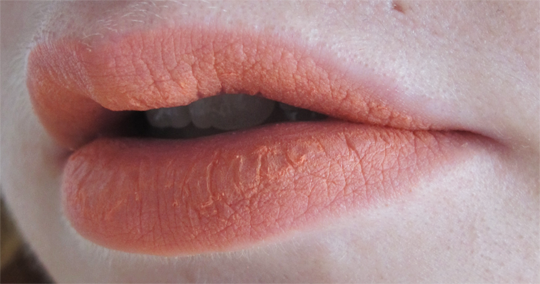 Illamasqua Matte Lip Liquid in Surrender*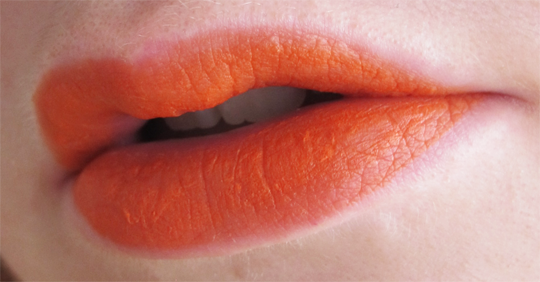 Illamasqua Matte Lip Liquid in Exotic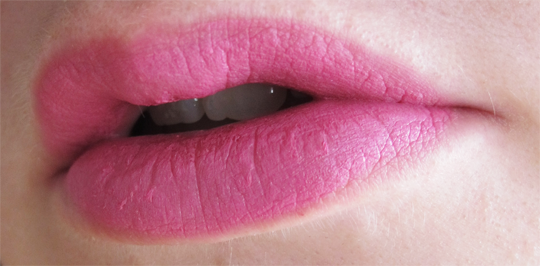 Illamasqua Matte Lip Liquid in Forbidden*
Over time, we all grow and change our preferences and opinions but over my five years of beauty blogging, one statement that I have always, always stood by is that Illamasqua is my favourite brand. That still stands, but this must be the first time in history that I've tried an Illamasqua product that I don't like. You should know how much this pains me!
So, let's get this out of the way then. They're not nice. The colours aren't horrible, but they're definitely only really going to suit a small handful of skintones. On me, they're all pretty harsh and unflattering which sucks. The formula is the biggest let-down, though. I can't fathom why everyone think it's so fab – it's chalky, a pain in the arse to apply evenly, drying when it's on and it's terribly unforgiving of any imperfections on the surface of the lip. Of course, all matte lip products require a reasonably well prepared lip to begin with; you know, a good scrub and a slick of lip balm, the usual. Despite my standard, failsafe lip prep before applying these, they seem to deliberately seek out any imperfections that I could swear weren't there thirty seconds ago. One thing I will say for them is that they do wear exceptionally well, staying in place for as long as you want them to but honestly, what good is that when they don't do me any favours in the first place?
I actually bought one of these (two were samples, but the Illamasqua collector in me will always want a complete set!), but I can't say I recommend them. At £18.50 each, they're not cheap and it's not like Illamasqua have got a monopoly on the matte lip market here. Pretty much all the major brands from high end to high street have released something like these within the last few months and there are better choices out there.
The untitled Illamasqua Summer 2014 collection comprises these three Matte Lip Liquids and two new shades of Velvet Blusher (which, I must say, are as good as ever). Everything's very… pink. Much like Glamore, the Spring collection, was too. Glamore was just lips and nails, and this Summer collection is just lips and blush. I totally understand that, in order to grow as a brand, they need to appeal to a wider audience by introducing some more widely wearable products and colours, and even I don't want the crazy colourful stuff all the time but, well.. I miss the old Illamasqua collections. The dark, mysterious and truly inspired collections. And I want to see some new eye products, damn it!
Illamasqua, you know I love you – this one's just not for me. Pretty please, can we have a new eyeshadow palette and some new shades of Precision Ink in the next collection?