Pennsylvanian artist Santigold – penner of some serious tunes like Creator and Disparate Youth (also known as 'that song off the Direct Line advert') – has collaborated with Smashbox to design and create a vivid and playful Summer makeup collection that comes as welcome relief to a market currently dominated by same-old neutrals. The collection, titled The Santigolden Age, features Santi's own collage artwork on the packaging bringing an extra sense of fun.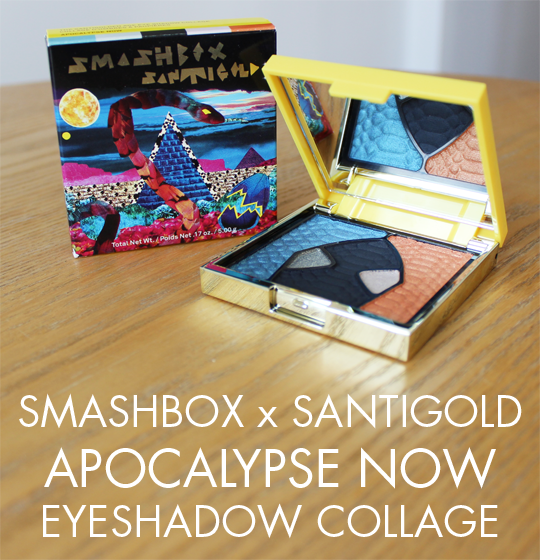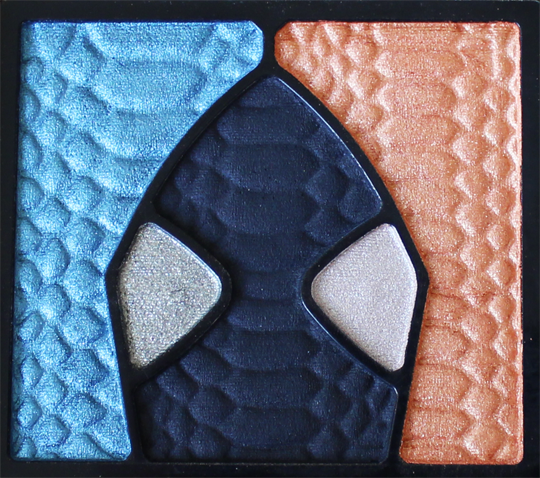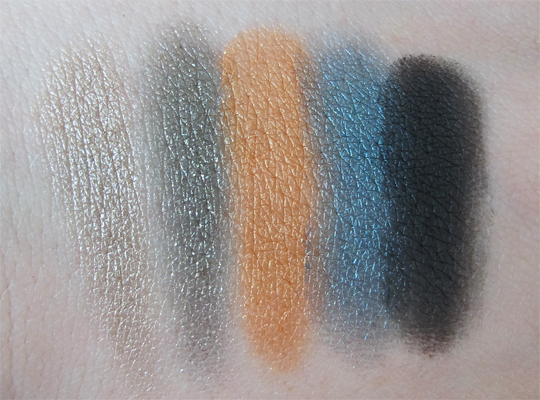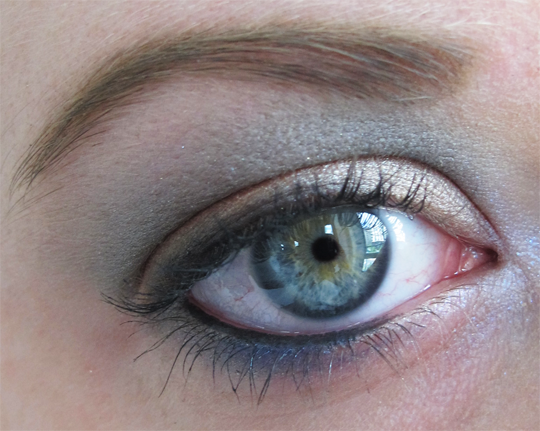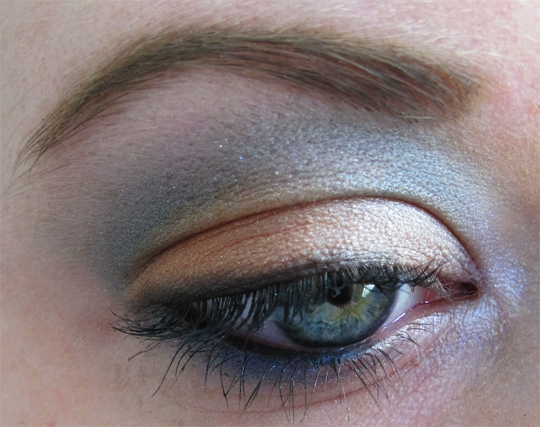 I have here the Eyeshadow Collage in Apocalypse Now* (£25), a quintet of luxe eyeshadows that can be used wet or dry in shades of shimmering teal, sparkling pewter, golden orange, frosted oyster and matte black. First of all, let's talk formula. These are fab, which comes as a total relief after my disappointment with Smashbox's recent Full Exposure palette. Nicely pigmented, smooth and even to apply, easy to blend – everything that Full Exposure was missing and everything that I already expect from the brand. Good to see that they're back on form in this department!
As for choice of colour and their layout within the palette, I fully commend the unexpected combination which definitely invites thought and creativity when it comes to your eye makeup. Having said that, I'm not such a fan of the way the colours have been laid out. I love the snake head design (almost looks like Spiderman, right?), but the fact that the matte black takes up one of the largest spaces really irks me. I totally understand that from a design point of view, the black snake's head with the pewter and oyster shades as eyes makes the most sense but when it comes to practicality, the likelihood is that most people are going to get the most use out of the pewter and oyster colours while barely scratching the surface of the black… Then again, a collection like this isn't necessarily designed for practicality, so I'm probably just being picky!
The Santigolden Age collection also includes another Eyeshadow Collage in Earth As We Know It (apple green, sparkling cream, dark matte blue, dark forest green, raisin); two shades of Be Legendary Lipgloss (£15) in All Gold E'rything (sheer copper sparkle) and Hot Lava (orange red); two shades of Double-Ended Limitless Eyeliner (£15) in El Dorado/Azurite is Never Wrong (soft gold and bright blue) and Yellow Dwarf/Green Martian (bright yellow/mint green); two sets of Nail Polish Art Strips (£10) in eye-catching gold and silver colours; and finally the Be Legendary Lipstick Ring (a fairly pricey £39). This statement snake ring is bejewelled with Swarovski crystals and doubles up as an on-the-go lipstick, housing a limited edition shade of Smashbox's Be Legendary Lipstick inside the ring.
The Santigolden Age collection launches online from 14th May and on counter from 28th May 2014.