Blimey, I can't believe I'm a couple of days late for one of my (several) annual blogging traditions. This'll be my fifth year at the International Makeup Artist Trade Show, and while I look forward to it year-round it's within the last couple of months before the show that I really start feeling the tingle of makeup induced excitement and begin my countdown. Without further ado – IMATS London 2014: The Countdown Begins!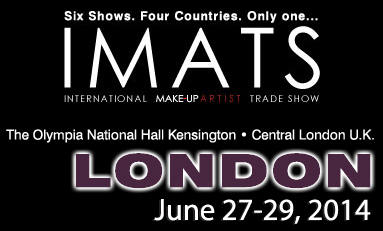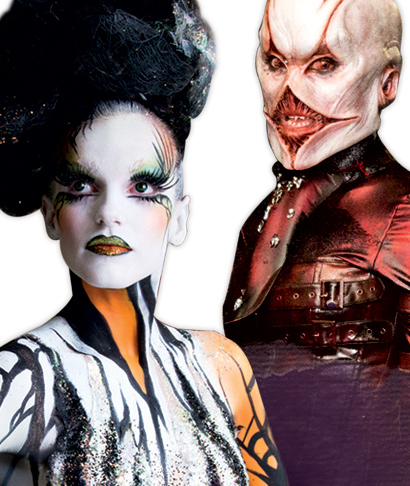 IMATS London 2014 will be held, for the second time, at Kensington Olympia where it moved last year after upping sticks from its former long-time venue Alexandra Palace. While the journey to the other side of London is still a little over an hour for me, I actually have a direct route for the first time ever having moved to Stratford earlier this year. Thank you, London Overground! This makes the thought of the grueling 6am start much less horrifying.
This is also the second time that IMATS London will be held in the summer, falling on the last weekend of June. I have to say, I much, much prefer this arrangement to the bitter snowy visits I made in previous years! But logistics aside, I've been having a browse of the exhibitor list and starting to make a mental shopping list.
Makeup brushes are something that I only ever buy at IMATS because it works out so much more cost-effective. I will naturally be picking up a few backups of my very favourite tools from IMATS veterans Crown Brush and Royal & Langnickel, but I'll definitely also have a browse at what Bdellium Tools have on offer as I already own a couple of their foundation brushes and love them.
Inglot will of course be an essential pit-stop for me as there is just one measly space left to fill in one of my eyeshadow palettes. I've actually been meaning to get up to their store in Shepherd's Bush since I realised I was one shadow short after last year's show but have I got round to it? Nope. Whether I manage to buy enough eyeshadows to fill a third Z Palette with Inglot remains to be seen…
NARS and Bobbi Brown were new exhibitors to the show last year and I notice they're back for round two. Really looking forward to seeing what NARS have on offer – last year's bargains will be hard to beat but I'll be a bit more restrained this time and only pick up something that I know I will use. As for Bobbi Brown, I'm interest to see whether they'll stay on the same path as last year only allowing visitors to sign up for pro cards or if they'll bring any products along to sell.
Undoubtedly the one exhibitor I am most excited about this year (and I know my girl Bicky will shit her pants when she finds this out) is none other than freaking SUGARPILL. ARRGGHH. I've been patiently waiting for the brand to cross the Atlantic for a London IMATS for years and the time has finally come. Fangirling if Shrinkle comes along may or may not occur.
Speaking of the frivolous and beautiful, and brands that frequent IMATS shows in the US but never London – there is a company over in the US called Lit Cosmetics who make the most beautiful glitters I've ever seen in my life. I was disappointed to see them missing from the exhibitor list once again, but having had a little dig through I've discovered Violet Voss. GLITTARRRRR. So much glitter! I can't wait to have a look at these guys. Do I actually need any sort of glitter? No. Will I buy any? HELL YES.
Not forgetting some of my other IMATS favourites including Charles Fox, Love Makeup, Make Up For Ever and OCC (please let them be stocking the Creme Colour Concentrates at the show) and it looks like I'm in for a pretty busy – and expensive – weekend.
Fancy coming along? While the show is, and always will be, primarily for professional makeup artists, it's open to the public and every makeup enthusiast worth their salt should make the trip at least once. You can buy tickets here starting at £40 for one day or £65 for both. If you're going to be there, give me a shout – let's go for a cawfee. :-)