As if IMATS London 2014 is only a month away now? In previous years it's always felt like an agonising wait between shows but this year's has come around so quickly I can hardly believe it.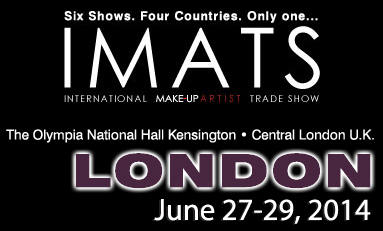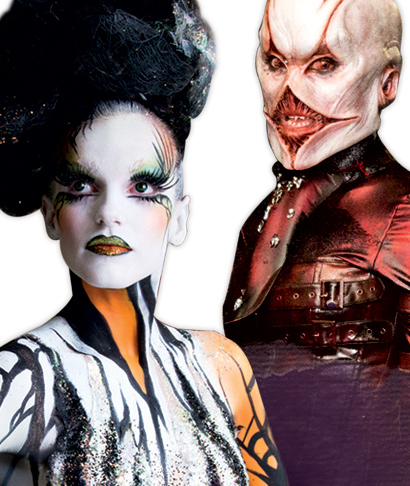 As always at this point in the year, in this post I'll talk about some of the talks and demonstrations scheduled for the weekend – but before that, a little observation.
IMATS goes back to its roots
Looking at this year's speaker schedule, it's as clear as day that there is a stronger focus on talks and demos for the professional crowd attending IMATS than there has been in the last few years and, even though I am on the other end of the scale as nothing more than enthusiast, I have to say I'm really pleased. IMATS is, at it's core, a trade show for professional makeup artists but increasingly over the five years I've been visiting, I've noticed it becoming more and more of a fan service with more and more tween girls popping along to meet their YouTube idols. That's all well and good – I was one of those girls (although aged 18, not a tween) in 2009. But realistically, IMATS is not the forum for that.
IMATS London 2014 sees no 'Guru Summit' or 'How to build a successful YouTube channel' or meet-and-greets. The presence of these type of things on the schedule never bothered me until last year, when I witnessed dozens of screaming girls actually in floods of tears over meeting their favourite bloggers or YouTubers and it honestly left me baffled. There were so many people there who literally only came along because those certain personalities were going to be there – I mean, what? I know there's a similar phenomenon in the US too, and to this end Michael Key (editor of Makeup Artist Magazine and ergo, IMATS chief) has imposed a new age restriction of 18 on all shows – younger student artists will have to come along with a pro adult – and restricted the number of general admission tickets available.
Despite me falling into that same general admission category, I am really pleased that the organisers have taken this step to prevent IMATS turning into a new media circus and returning it to its roots. If I couldn't get in at the expense of an actual professional or student being able to attend instead, I wouldn't begrudge that in the slightest. It's a privilege for the general public to be allowed to attend the show at all and should be treated as such.
And on that note! Let's move on. For all my support of IMATS' new moves, I am still just an enthusiast and so the bevy of talks geared towards breaking into the industry and so on aren't of interest to me. There's still plenty of things that I can look forward to (besides the shopping, of course!), so here's a few that appeal the most.
Saturday 28th June
[11.30am-12.30pm, Apex Room] As Pretty As a Queen: Understanding and Applying Drag Queen Techniques
Who doesn't love a bit of drag?! Obsessive Compulsive Cosmetics lead makeup artist Courtney Tichman will be guiding attendees through a bevy of drag techniques to create a bold and showstopping drag look.
[11.30am-12.30pm, Main Stage] Runway Trends
'From the runway to reality', MAC senior artist Pablo Rodriguez reveals backstage beauty trends from London, Paris, New York and Milan Fashion Weeks, declaring the it shades before they're it and sharing ideas for how to make them useable and wearable.
[1-2pm, Main Stage] Editorial Makeup to Avant Garde
Global award-winning artist Einat Dan shares tips, techniques and colours for editorial and fashion makeup.
[2.15-3.15pm, Apex Room] Faerie Morgana
Texas born, Los Angeles based special effects artist and sculptor Chloe Sens featured on one of my favourite TV shows, Syfy's Face Off (if you've never watched it, you need to, trust me). In her live demonstration at IMATS, Chloe will create her original dark fairy-queen character complete with custom prosthetics.
[3.15-3.45pm, Main Stage] Character/Prosthetic Student Competition
Ahhh! IMATS are throwing a curveball and swapping round the student competitions. The Beauty/Fantasy comp is usually on Saturdays while Character/Prosthetic is on Sundays. These are unmissable. This year's theme for Character/Prosthetic is 'The World of Comic Books and Graphic Novels'.
Sunday 29th June
[12.30-1.30pm, Open Forum Stage] Discover the Art of Male Makeup and a Unique New Creative Brush Technique
Illamasqua dream team David Horne and Spob O'Brien, along with David's co-authr of The Art of Male Makeup Mark Bowles, are on hand to discuss and explore – yep, you guessed it – the art of male makeup, exploring a design which retains masculinity before taking on a feminine quality. The trio will also be unveiling a unique new brush technique they've developed which promises to transform your creative thinking. Exciting stuff!
[2-3pm, Main Stage] Making the Most of a Creative Niche
Phyllis Cohen – as in Phyllis Cohen Face Lace – is in high demand for beauty, fashion, celebrity and body painting work so to even have her present at IMATS is exciting in itself. Her talk promises to be a fun watch, ending in two extraordinary makeup demos using her famous Face Lace.
[3.15-3.45pm, Main Stage] Student Competition: Beauty/Fantasy
One of my favourite parts of IMATS. This year's theme is 'Art Through the Ages' – one that has a really broad scope and I can't wait to see what the student create.
So, all in all, this is shaping up to be a pretty sweet weekend. Are you going? There's still time to grab a ticket (although Saturday is now sold out, sadly) – check here for prices.