When it comes to bath and body products, I typically eschew fruity scents in favour of anything that could satisfy a sweet tooth. My favourite ranges from The Body Shop are, hands down, Chocomania, Honeymania and (sadly no longer available) Brazil Nut, all of which are as deliciously sweet scented as they sound. However, there's a new kid in town that has taken centre stage in my bathroom and it is, uncharacteristically, of the fruity variety! I'm talking, of course, about The Body Shop Blueberry Special Edition.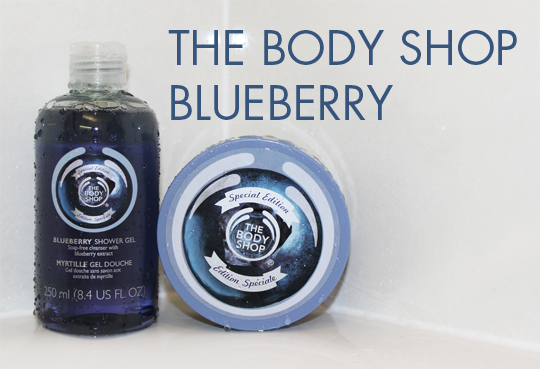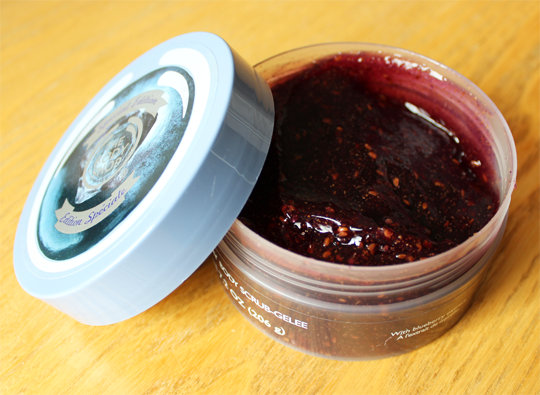 First up, the Shower Gel (£4). I buy The Body Shop shower gels like they're going out of fashion, there's always one on the go in my shower because I think the authenticity of their scents are unparalleled and they're so affordable. This new Blueberry offering is as delightful as you'd expect, it smells like you're just smooshing fresh blueberries all over yourself. Mmmmm.
If you need a therapeutic scrubbing, the Body Scrub-Gelee* (£12.50) is excellent. Very different to any scrub I've had before from The Body Shop, it looks and smells exactly like a particular blueberry jam I had in Venice last summer. Using this instantly transports me back to sunny Italy and I absolutely love it. The exfoliation comes from ground walnut shells and whole raspberry seeds – which is why it looks like jam! – and you may find yourself having to rinse away some stray raspberry seeds from the bottom of the bath when you're done but it's so worth it.
The Body Butter* (£13) is, as ever, a bathroom staple for everyone. I won't tell you how many of these I have stashed away because I'm almost ashamed… but not quite. Gloriously thick and sumptuous, the perfect way to finish off a Blueberry shower and also still the best remedy for dry elbows and knees.
Lastly, if you want to go the whole hog, give your lips a quick slick of the Lip Butter* (£4) before you hit the hay and wake up to soft and fruity lips in the morning. Mwah!
The Body Shop Blueberry range also includes a lighter Body Lotion if you find the Body Butters a bit hardcore, and an adorable blueberry shaped sponge. It's so cute! The whole collection is limited edition, so if you want to pick anything up you'd better not hang about. In fact, now's the time as you can get 35% off and free delivery when you buy two items or more (may I recommend the shower gel and scrub-gelee as top priority…?) using the code 14670. Oh, and while you're at it, you should definitely grab a bottle of the incredible Vitamin E Overnight Serum-in-Oil, too (review here).