Those of us who live in the UK often bemoan the fact that many gorgeous and exciting brands aren't available here. One brand however has listened and, at long last, we will be able to get Tarte Cosmetics via QVC from TODAY!

The brand's debut will be made on the QVC Beauty channel (Sky channel 658, Freeview channel 35) today at 2pm and again at 6pm, and I believe it will be available online too. Now, to start with, Tarte are releasing their bestsellers (listed at the bottom of this post) with more of the range to follow at a later date. For now, I have a selection of the launch products* to show you.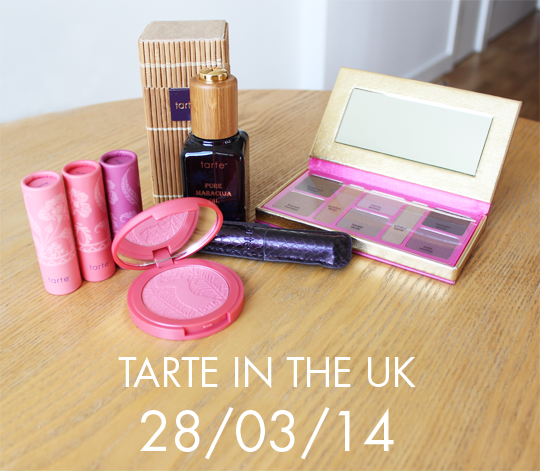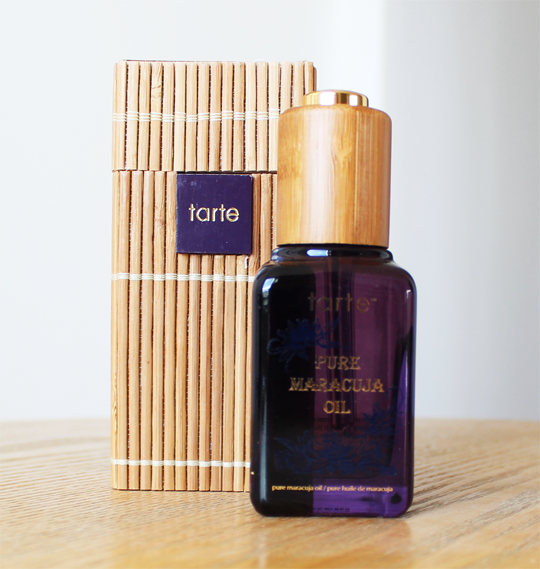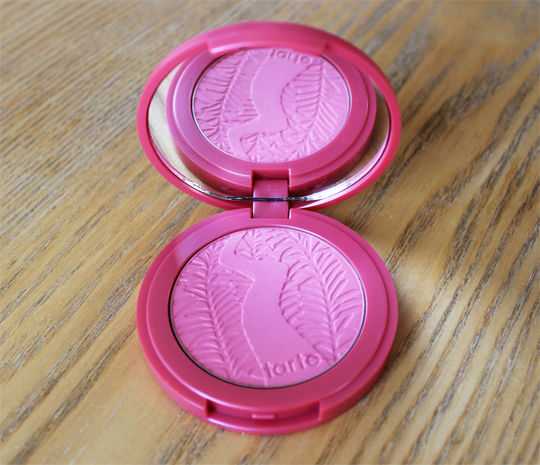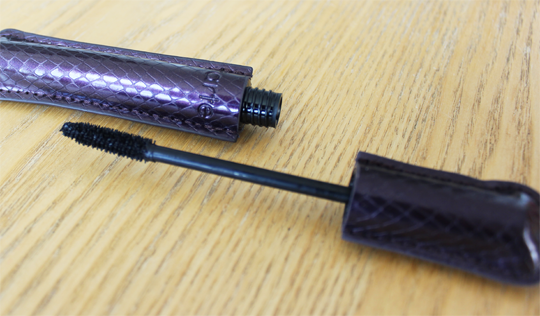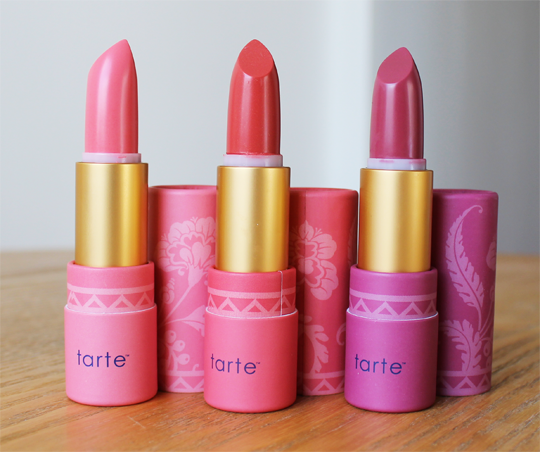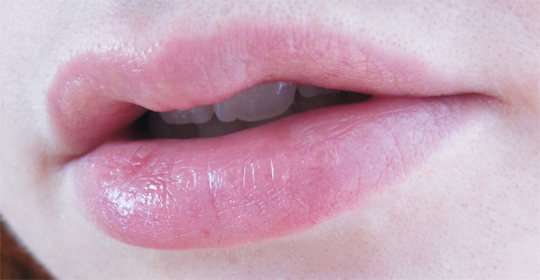 Amazonian Butter Lipstick in Golden Pink

Amazonian Butter Lipstick in Soft Coral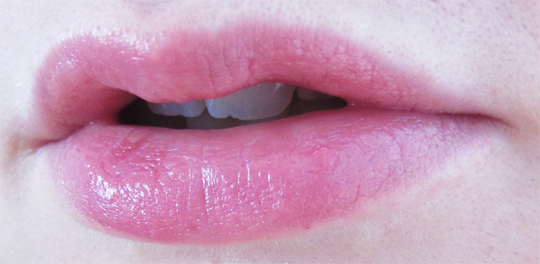 Amazonian Butter Lipstick in Rose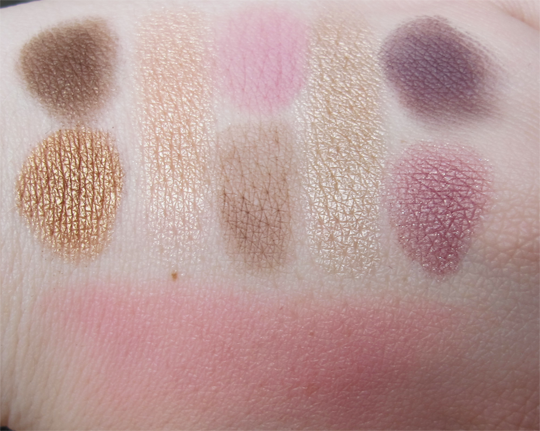 Sultry Sunset Palette & Amazonian Clay Blush in Fearless – Swatches
Pure Maracuja Oil – Tarte, as an overall vision, is inspired by the natural beauty of the Amazonian Rainforest (hence the all the Amazonian products!). Maracuja is a nutrient-rich Amazonian superfruit that provides a whole ton of essential fatty acids and a high dose of Vitamin C. This means it's great for recharging and brightening the skin, but I've also given it a go in the ends of my hair and it works well for that, too. There's no greasy feel or residue left behind, which is good news for anyone but particularly if you're oily like me. Oh, and it smells divine.
Amazonian Clay Blush in Fearless – The clay in Tarte's products is harvested from the banks of the Amazon river, where it's naturally baked by the hot sun. It is the shining star of this product in particular; it goes on and it stays on. While the pigment isn't terrifyingly strong, it's very easy to build up your ideal colour and it really doesn't fade all day. Quite honestly the most long-wearing blush I've ever used, and I definitely understand the hype about it and why it's the product that made Tarte famous. I do think Tarte have capitalised on the popularity of this though, as the price is insane, a lot more than I imagined it would be.
Lights Camera Lashes 4-in-1 Mascara – Meh. You already know I rarely get the results everyone else does from any mascara, and sadly this one falls into the 'just like every other mascara' category for me. The faux leather packaging is awesome, but the 4-in-1 lengthening, curling, volumising and conditioning claims just aren't there for me. That doesn't mean it's a crap mascara, it means I have crap lashes. For this one, you'll have to speak to someone who actually gets results out of mascara!
Amazonian Butter Lipstick Trio – The eco-friendly cardboard packaging is beautiful, but I can't see it holding up too well knocking about in a makeup bag. The formula, which as the name would suggest is based around Amazonian butters including shea and cupuacu, is gorgeous too and surpremely moisturising. The colours are quite soft and sheer, so if you're expecting a pigmented punch you'll be disappointed but they certainly have their place in any collection. The price of this trio is fab too, working out around the same cost as your average pharmacy brand and that alone makes these a must-try in my opinion.
Sultry Sunset Eyeshadow Palette – Eight sultry shades of buttery soft eyeshadow in a sexy hot pink and gold compact. Love at first sight! A great balance of matte and shimmer finishes, no nasty glitter, easy to blend, good pigmentation… there's nothing not to like, really. A great little selection of warm tones that can easily be dressed down by pairing with a soft lip (like one of the Amazonian Butter Lipsticks!), or dressed up with a bold red.
All in all, my first impressions of Tarte are really good. I'm suitably impressed with what I've tried, and will definitely be keeping an eye on QVC with the intent of trying out a couple more bits and pieces. I look foward to Tarte expanding the UK range, too – watch this space!
For the time being, here is the full list of what's going to be available here (and their prices):
:: Amazonian Butter Lipsticks (£20)
:: Amazonian Clay 12 Hour Blush (£26.50 – ouch!)
:: Amazonian Clay 12 Hour Full Coverage Foundation (£27.36)
:: Amazonian Clay Full Coverage Airbrush Foundation with Brush (£27.34)
:: Amazonian Clay Waterproof Brow Mousse (£16.20)
:: Amazonian Clay Waterproof Liner with Double-Ended Brush (£18.50)
:: BB Perfecting Liquid Foundation (£29.50)
:: Lights, Camera, Lashes 4-in-1 mascara (£14.40)
:: Pure Maracuja Oil (£29.16)
:: Sultry Sunset Amazonian Clay Eyeshadow Palette (£24)
:: Maracuja C-Brighter Eye Treatment (£25)
So, what's catching your eye? Will you be tuning into QVC this afternoon to witness Tarte's UK debut?