There are no shortage of reasons to love British chart-topper Rita Ora. She's bloody gorgeous, she can saaang, she's dating Calvin Harris for goodness sake. And now, the latest awesome feather in her cap, a collaboration with high street favourites Rimmel London. Here's the Rita Ora for Rimmel London Nail Collection*.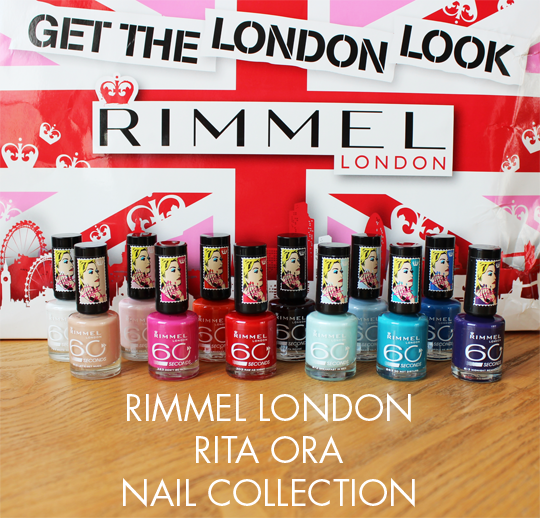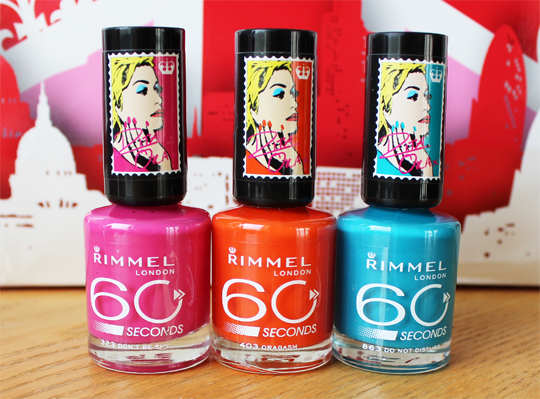 My three favourites: Don't Be Shy, Oragasm, Do Not Disturb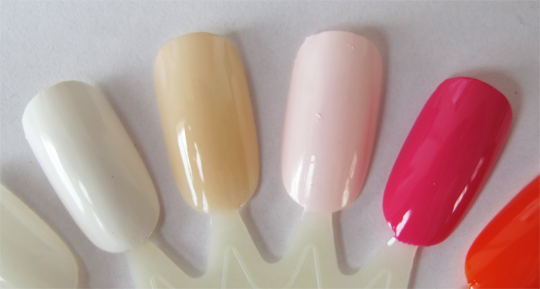 White Hot Love, Let's Get Nude, Lose Your Lingerie, Don't Be Shy

Oragasm, Raw As Night, Rita Rouge, Breakfast In Bed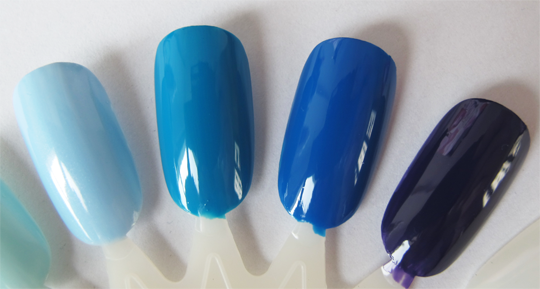 Pillow Talk, Do Not Disturb, Blindfold Me Blue, Midnight Rendezvous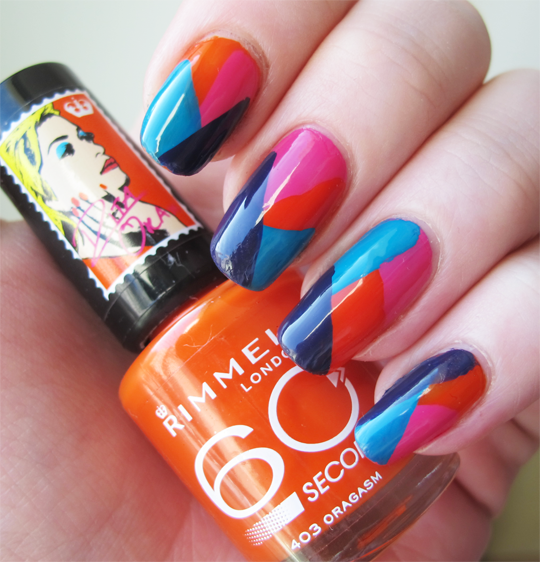 The collection contains 12 no-nonsense colours in Rimmel's popular 60 Seconds formula. Not gonna lie, when I first looked at these I thought 'meh…'. My own nail polish collection is chock full of interesting and unusual shades and finishes – glitters, holographics, duochromes, all that good stuff. So at first glance, I was totally guilty of dismissing these shades as boring. However, after using them, I came to the realisation that my collection is sorely lacking some basic block colours and these are actually a really useful addition; almost every one could be considered a staple shade in anyone's stash.
The formula, for the most part, is spot on. There are a couple of duds – Let's Get Nude is much sheerer than the others which are all one-coaters, while White Hot Love and Breakfast In Bed were both a little on the thick and streaky side but apply carefully and you'll be laughing. I really like White Hot Love, you don't see a lot of white creme polishes with shimmer, but my top three in terms of both colour and formula are the hot pink Don't Be Shy, bright orange Oragasm (great name!), and sky blue Do Not Disturb. I also massively appreciate the attention to detail with the packaging on these – on the lid, the background of the stamp and the colour of Rita's nails match the colour in the bottle which is an adorable little touch.
One teeny little criticism is that, in order to make the whole collection a real staple, the colour range could be widened just a bit. There are a lot of blues, and I think we could have sacrificed one of these and the not-so-great Let's Get Nude in favour of a sunshine yellow and grassy green shade to really cover the colour spectrum. All in all though, there's a lot going on here and, for something that didn't have me bouncing in my seat the minute I opened them I'm actually liking the collection a lot. To make the most of them, I wore my favourite three along with Midnight Rendezvous in a quick colour block look which attracted a nice amount of compliments!
The Rita Ora for Rimmel London nail collection is out this week, on 19th March 2014 and will cost £3.69 each in Boots and Superdrug.