The Illamasqua Glamore collection is quite a departure from their usual style. It's all very, very pink and girly – but certainly not drab and boring. While it might seem a bit 'safe' by Illamasqua's standards, it definitely has its twists and should help to invite a new audience to the brand much like the very neutral Naked Strangers collection did back in 2012. The Glamore collection consists of a repromote of Eyebrow Cake in Thunder (£15.50), the Angled Brush (£19) and Sealing Gel (£7), 3 new shades of Lipstick (£16.50) in a satin finish and these beauties – Shattered Star Nail Varnishes* (£15).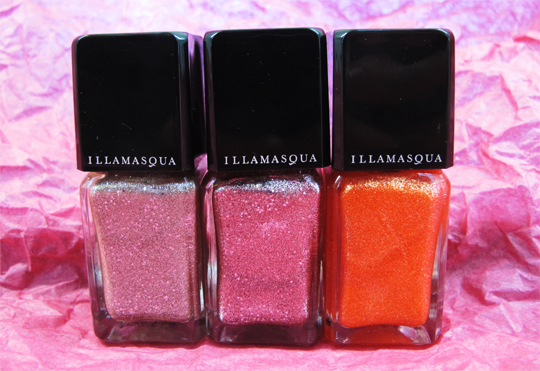 L-R: Trilliant, Fire Rose, Marquise
This stunning trio represent a new formula in Illamasqua's Nail Varnish range, Shattered Star. The brand have released a handful of glitters before, but none quite like these. They're super opaque (1 thick or 2 thin coats will do you) and leave quite a textured matte finish but if you prefer a shiny, glossy one you can just cap it with some decent topcoat.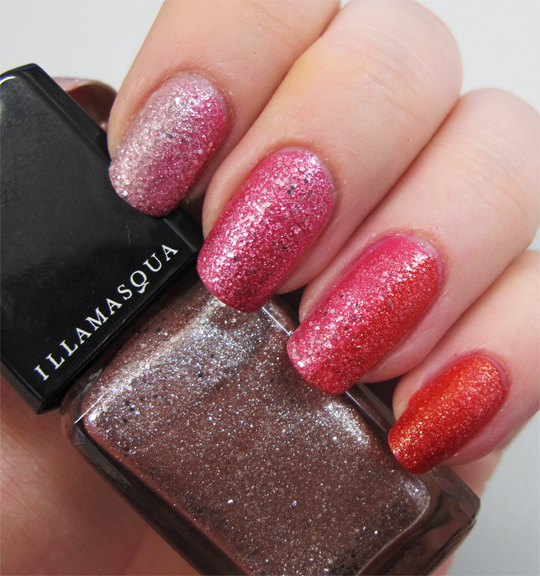 Trilliant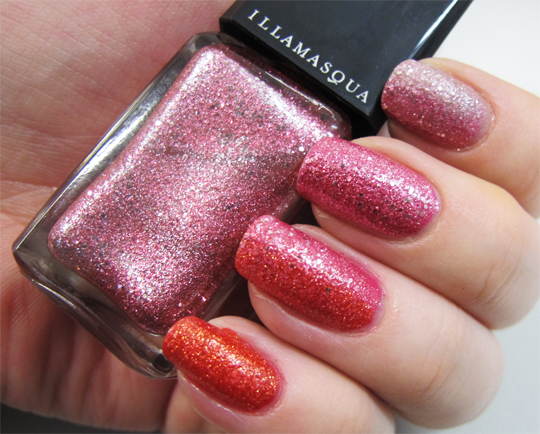 Fire Rose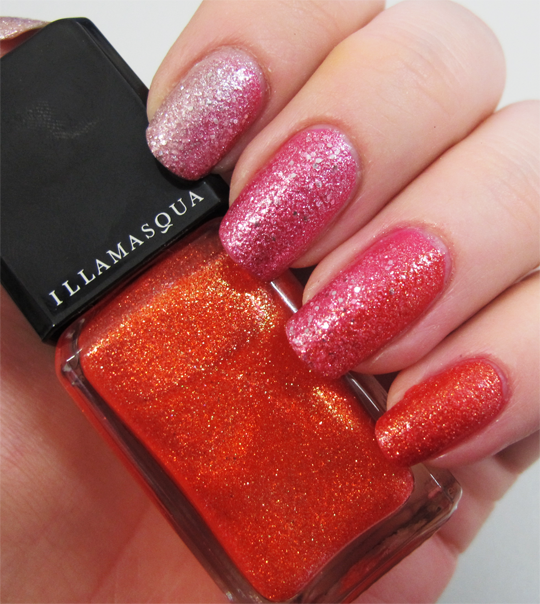 Marquise
I couldn't decide which of the three shades to wear, so I just went for them all! An easy sponged gradient across all nails meant I didn't have to choose a favourite. I love this look, it makes me want EVERYTHING IN THE WORLD TO BE PINK. Unicorns! Rainbows! Bunnies! GIRLY STUFF!
The Illamasqua Glamore collection is out in store, on counters and online from the 27th February 2014.