SQUEAL! It's time for a new Clarins collection. This Spring 2014 offering, Opalescence* could definitely be described as delicate and dainty, but by no means does that mean it's boring. It really feels like Spring!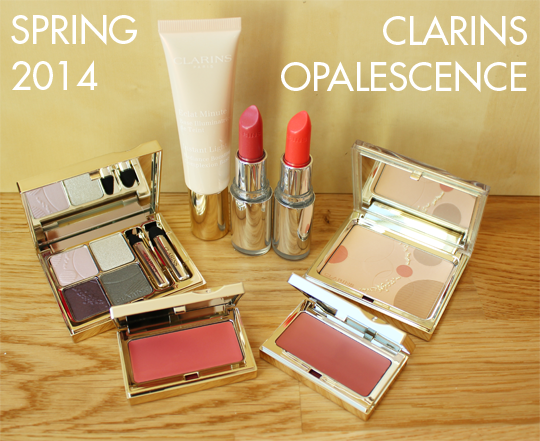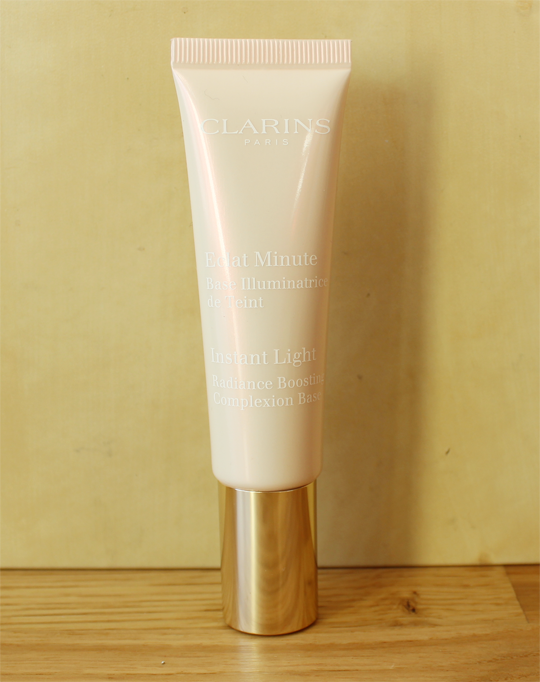 Let's start with the piece that isn't technically part of the Opalescence collection but still a Spring release nonetheless. Clarins are expanding their Instant Light range with a trio of Instant Light Radiance Boosting Complexion Base (mouthful much?) which is a bit of a new obsession for me. I've not swatched it as there's nothing to really see, at least not on the back of a hand – this primer-come-skin-perfector is designed to be used alone if you're having a good skin day, or worn underneath or mixed with your foundation if your complexion isn't playing ball. All three 'shades' of this are suitable for all skin tones as there's no real colour to them, just a bit of an undertone I suppose. There's this one, 01 Rose, then 02 Champagne and 03 Peach whose undertones are exactly how they sound. The Radiance Boosting Complexion Base is chock full of the same 3D Radiance Pigments as my beloved Natural Lip Perfectors and this offers the same naturally perfecting finish but for the face. Lovely stuff, but a considered purchase at £26.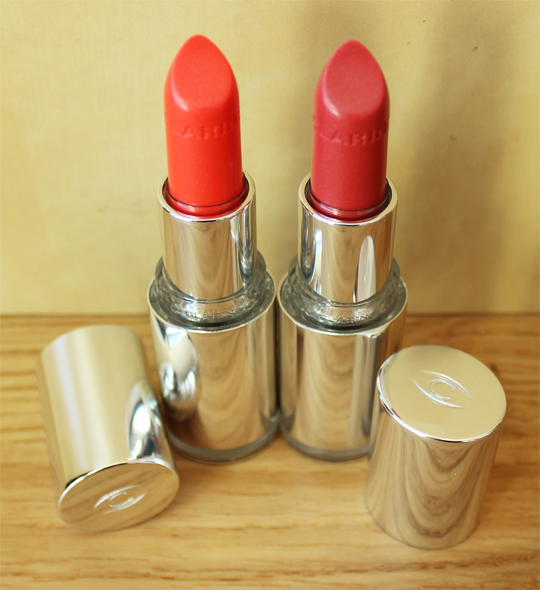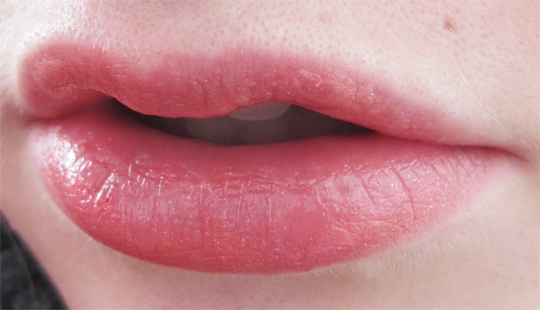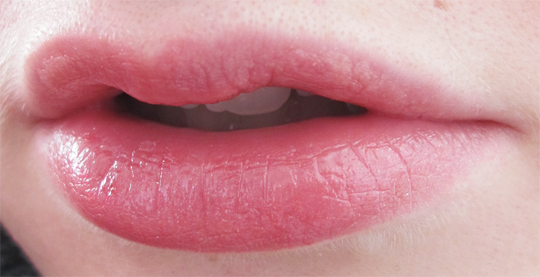 Let's move onto lips. Opalescence brings with it three new shades of Jolie Rouge Brilliant Lipstick (£17), a formula which I became quite the fan of in last year's Spring collection. The two I have here, 20 Coral Tulip and 21 Pink Orchid might look wildly different in the bullets but on the lips, they don't appear all that differently at all. I think my preference leans slightly towards Coral Tulip (the top swatch) just for the extra hint of warmth. This really is a fab and forgiving lipstick formula, especially ideal for those who just aren't really into a bold statement lip but need something to pull their everyday makeup looks together.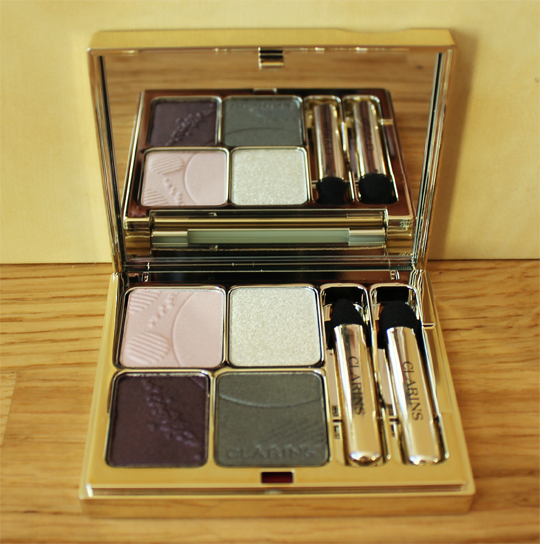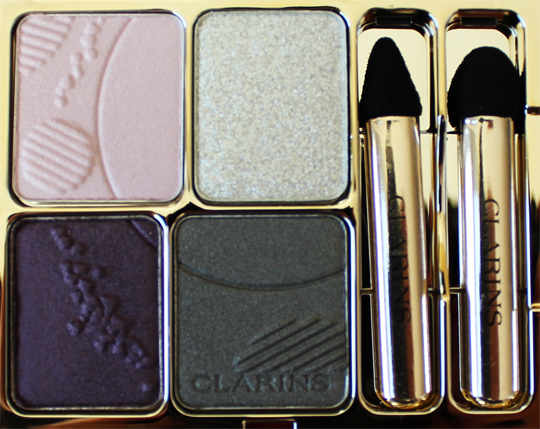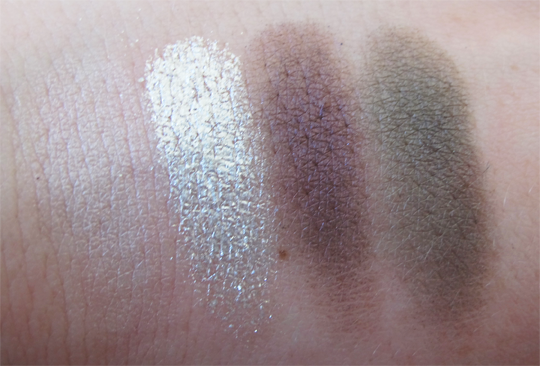 Now, usually, I am left completely besotted with Clarins' seasonal eyeshadow palettes but this one has left me feeling a bit 'meh'. The Opalescense Eye Quartet Mineral Palette (£31) features a soft and pale rose shade, a beautifully understated muted grey and a deep plum which all complement each other fabulously, but the fourth shade is driving me a bit mad. This bright, whitish silver has a texture not dissimilar to the gold leaf shadow from the Odyssey palette from AW12, except this silver is much more flaky and prone to fall-out. I got a speck of this in my eye when trying it out and I couldn't fish it out, it drove me absolutely insane! You can see in the swatch photos that it offers a ridiculously potent, molten metal like finish but it's not very easy to apply and even less easy to keep in place without flaking all over the shop. As pretty as the palette looks, I'd probably save my money on this one as there are MUCH more exciting things in the collection…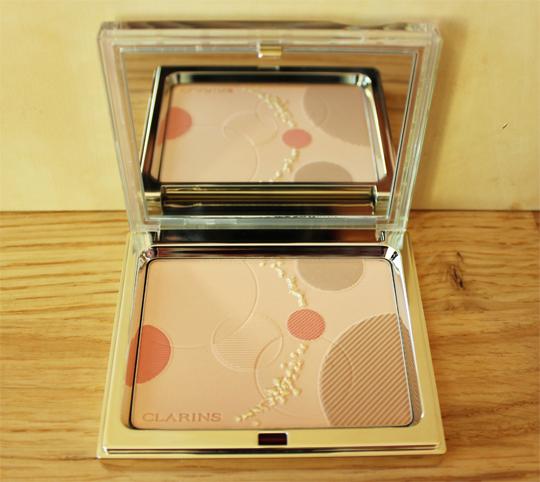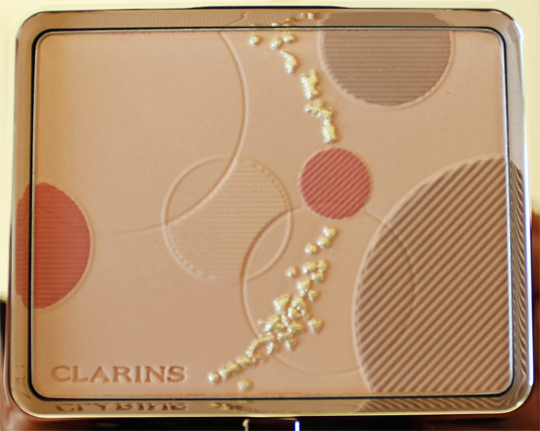 …Like THIS! You know I am always a big fan of every limited edition Face & Blush Powder (£30) that Clarins release with each collection and this is no exception. As ever, the hints of gold are just overspray that disappears with the first use but the palette itself is still impossibly aesthetically pleasing and the multitude of tones all swirled together serve to offer a healthy flush of colour and glow to the complexion. These are some of my favourite beauty possessions so I'm thrilled to add another to my collection; I will collect these for as long as Clarins continue to make them! My personal favourite touch to this latest offering is the holographic finish on the casing – gorrrgeous.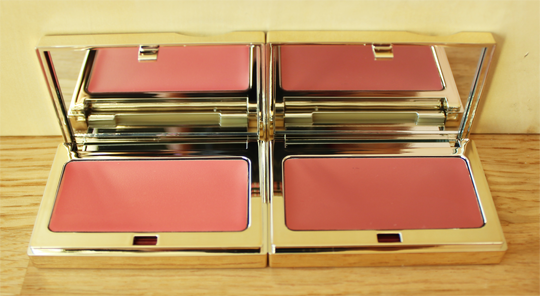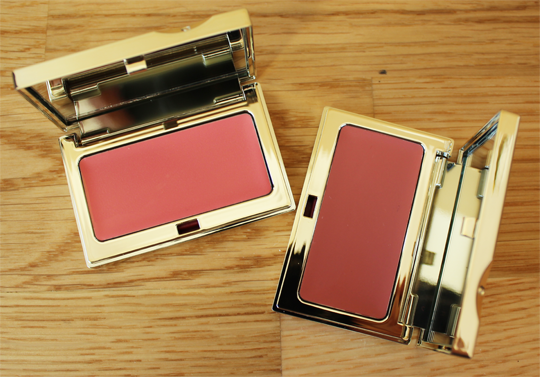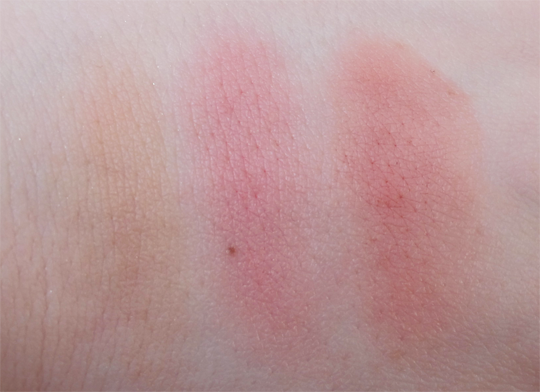 Despite my eternal love for the Face & Blush Powders, the real star of the Opalescence collection for me is the Multi-Blush Cream Blush (£18). I could be wrong, but this is the first time in my memory at least that Clarins have released a cream blush, and it's an absolute corker. Four shades are available, the ones I have here are 02 Candy and 04 Rosewood. Each shade is designed to accentuate the colours that your cheeks might naturally flush, so they offer a super realistic finish which I love (the swatch on the left in that photo is the Face & Blush Powder). Their formula is enriched with floral waxes from rose, mimosa, jojoba and sunflower that helps hydrate the skin while giving plenty of slip for an easy application. They apply much more nicely with help from the warmth of your fingers than they do with a brush, and I think they could possibly be the best cream blushes I've ever tried. A bold claim, but not an unfounded one!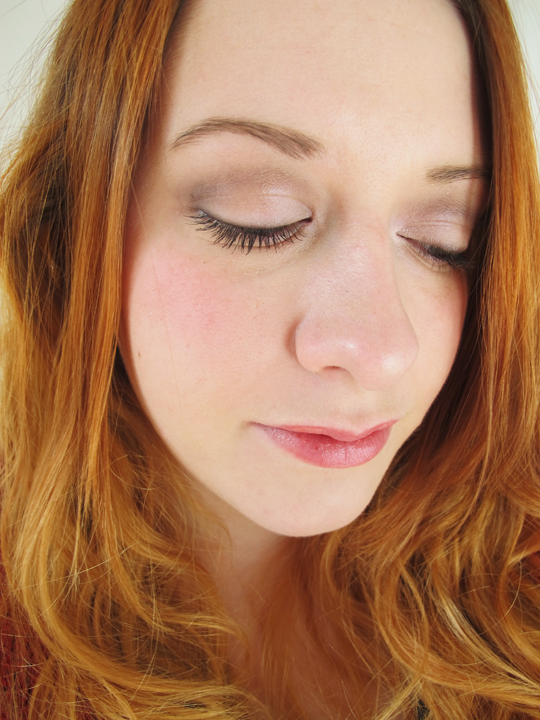 Wearing the Instant Light Radiance Boosting Complexion Base, Extra Comfort Foundation, Eye Quartet Mineral Palette, Multi-Blush in Candy and Jolie Rouge Brilliant lipstick in Pink Orchid.
The Clarins Spring 2014 Opalescence collection is rolling out across nationwide counters throughout February, so keep your eyes peeled. I definitely recommend the Multi-Blush to everyone, and of course the Face & Blush Powders to collectors and people who just like really, really pretty things. :-)
Is anything catching your eye?