I picked up a nice handful of indie nail polishes in the latter half of last year. This captivating little number is from Happy Hands Nail Polish, a brand I've already shown you before in the form of B for Butterflies (aka the most adorable polish in the world ever). This one, called The Nightman Cometh, is actually part of a collaboration between Happy Hands and another indie brand Polish Revolution, hence the name Happy Revolution. Well, whoever it's made by, it's bloody lovely.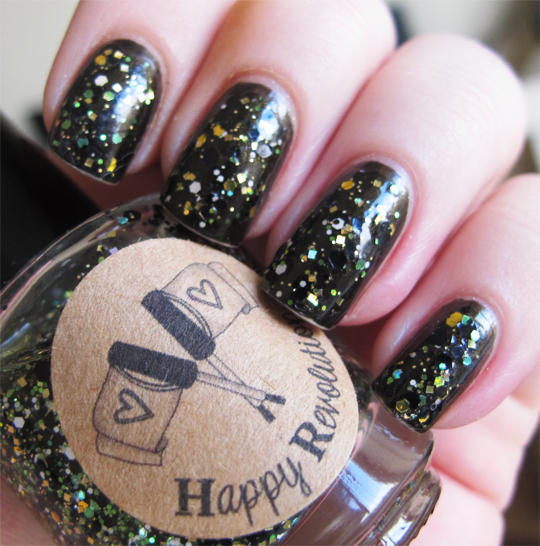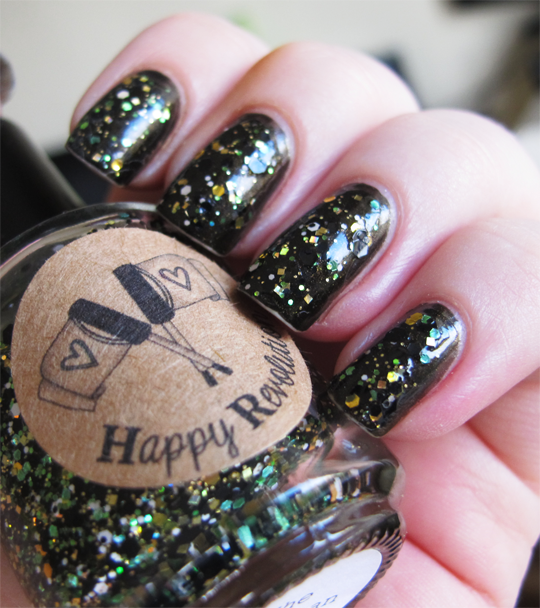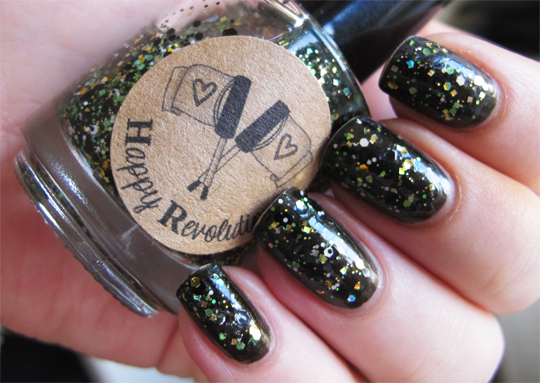 The Nightman Cometh is built on a clear base and packed with various sizes of black, gold, green and even a smattering of white glitters, all in a variety of hexagonal or square shapes. One concern with glitter polishes like this is that they are sparse and hard to distribute, but that definitely wasn't a problem here – while the strategic 'dabbing' motion works best to apply something like this rather than a painting motion, it's certainly not difficult like it can be with others.
I love how different it can look over different base colours, too – I have worn it here over China Glaze Wagon Trail, a blackened olive green sort of shade, but in the swatch at Happy Hands' shop it is shown over a light grey base, making it look like a completely different polish. Really versatile, and I absolutely love it.
You can grab The Nightman Cometh online for £6.29 – an indie bargain if ever I saw one!
What's on your nails this week?