Well, I say an annual tradition but a quick skip back through the archives tells me that I didn't actually do this last year. Oops! Well, in the two previous years (2011 and 2010) I did some festive, wintry snowflake nail art. This year, I got a bit lazier and went down the stamping route rather than going freehand, but hey, blogging in conjunction with a full time job is no mean feat!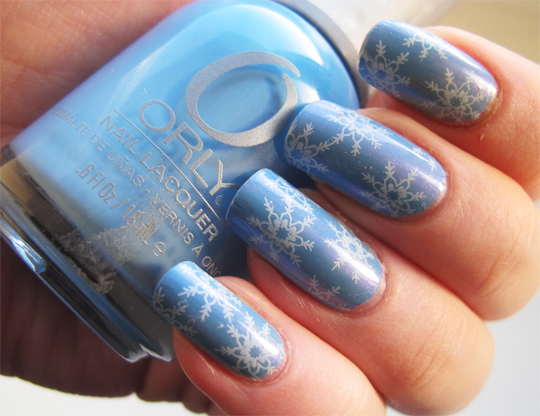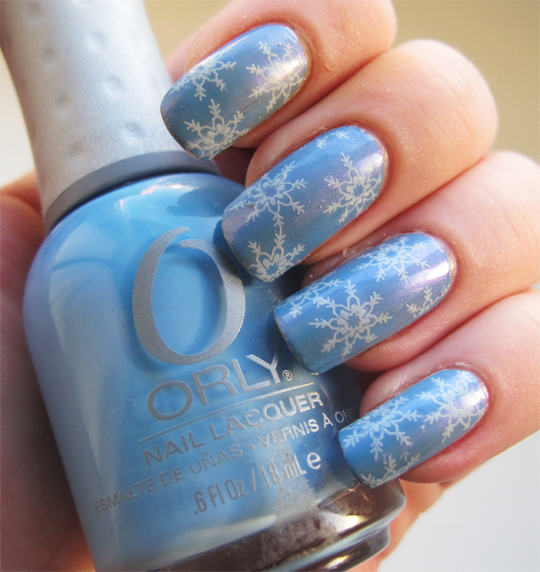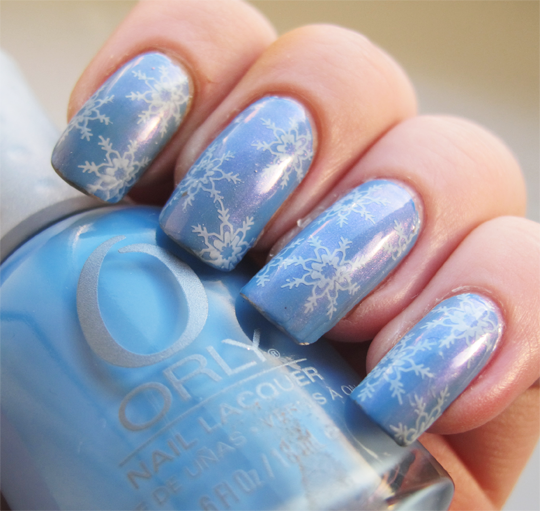 The base colour is Orly Snowcone, a truly gorgeous blue shade. The formula is less gorgeous, I found it kinda thick and gloopy but definitely very opaque and I managed to get away with one coat of it. Then I added a quick coat of Inglot 017 for a layer of pearly pink shimmer before stamping on a snowflake design from Konad plate M59 in white about FIVE MILLION TIMES. In all honesty, it probably would have been quicker to go freehand again! That'll teach me.
I've got back into stamping in a pretty big way lately. I have some new plates I bought that I want to share with you soon, so keep an eye out!