Earlier this week I was waiting to meet Sheenie, and I was a bit early so decided to kill some time wandering around Boots by Bond Street station. That's one of my favourite Boots stores, so much in there. Perusing the Sally Hansen stand, this unusual little number caught my eye and I didn't hesitate to take it straight over to the till. This is Sally Hansen Fuzz-sea.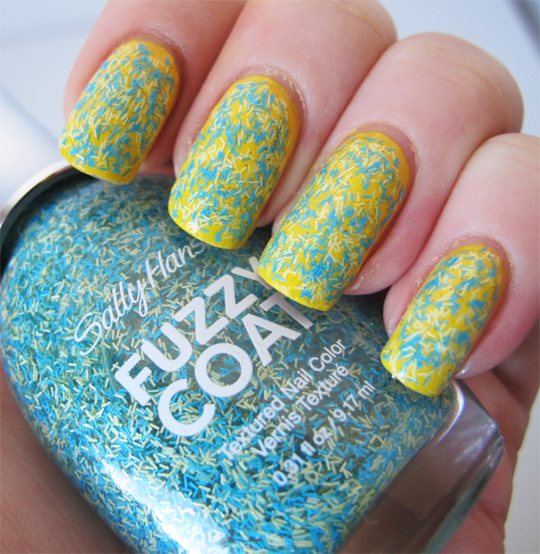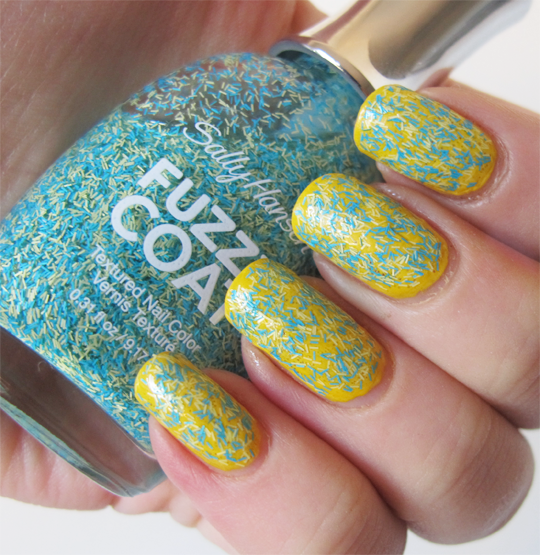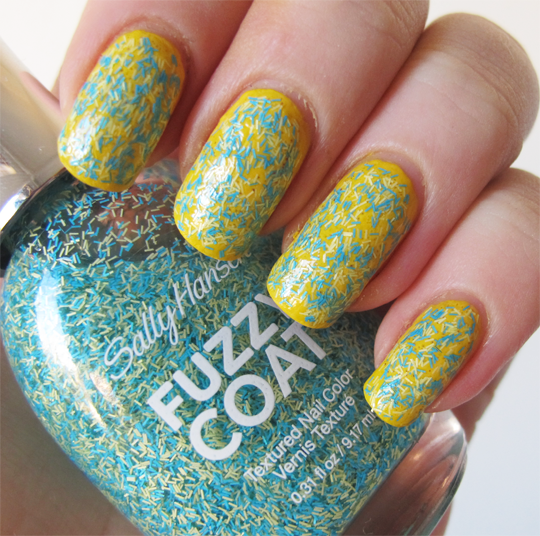 There was a small selection of these Fuzzy Coat polishes, that look to be very similar to the Nails Inc Feathers range. I went for this one because the blue and green colour combination was the brightest and frankly, I wanted something obnoxiously loud and season-inappropriate! The weather's been miserable here lately so anything that looks bright and fun is fine by me.
I knew before I'd even paid for this that I was going to apply it over a yellow polish for the best in-your-face effect. I went for Barielle Lemon Drop, but sadly my bottle has gone thick and gloopy so it was a bit difficult to apply. Anyone got any recommendations for a decent, opaque yellow creme to replace it? Failing that, I might just replace it as it is definitely the best yellow creme I've come across.
So yeah, there's Sally Hansen Fuzz-sea. While it probably isn't one I'll crack out that often, it's fun and unusual and fills a niche in my collection so I'm happy with it. I can't remember if it cost £5.99 or £6.99, but it was definitely one of the two!